D'Adrien L'Quinn Anderson, a fame chaser from Texas sentenced to imprisonment with penalty for licking ice cream tub in a grocery store!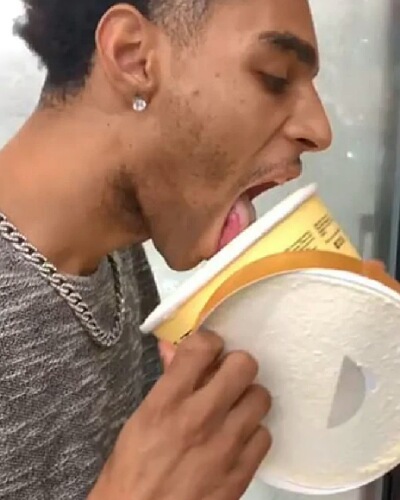 The teen and young YouTubers go to any low extent in their attempt to gain fame. D'Adrien L'Quinn Anderson from Port Arthur, Texas is one such famous chaser who filmed himself licking a half-gallon of vanilla Blue Bell ice cream from the supermarket and sticking it back on the freezer shelf.
He thought that he will not be caught. But the law enforcement has now arrested him and he faces a jail term and a penalty.
The gross practice of licking ice cream tubs
It seems to have become common amongst the young on social media. They just walk into a superstore or grocery shop, at random open an ice cream container, lick on some ice cream from the top, close the container, and put it back in the freezer.
They then walk away. Additionally, they have the cheek to put all these lowly acts on their social media for fame.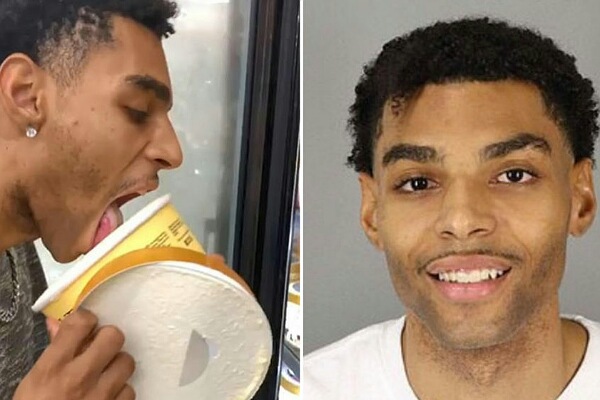 This has now been dubbed #IceCreamChallenge. And this trend has been making it to social media over the last couple of years. The young do questionable things and put them online. Susan Whitbourne, professor emerita in the Psychological and Brain Sciences Department at the University of Massachusetts Amherst opines:
"It's just a plain old version of antisocial behavior," 

"It is an antisocial act, and it's outside the bounds of proper social behavior."
In August 2019, D'Adrien L'Quinn Anderson filmed himself opening a half-gallon tub of vanilla Blue Bell ice cream in a grocery shop, licking the top, and sticking it back on the freezer rack.
This video clip came after a juvenile female did the same at a Texas Walmart last summer and thus had gleefully contaminated a half-gallon container of Blue Bell Tin Roof ice cream of vanilla flavor with a rich chocolate fudge swirl and roasted peanuts dipped in dark chocolate. Her Twitter video gathered 11 million views. Lufkin Police Department caught both and spoke to them.
They said:
"We do not intend to pursue charges against her as an 'adult' and therefore what happens from here is at the discretion of the juvenile justice system,"

"The case will be turned over to the Texas Juvenile Justice Department and remains under investigation."
But D'Adrien, 24 is an adult. Hence the police released his name and also arrested him. D'Adrien said that he did it to go viral.
Click to read on YouTuber Natalia Taylor fakes a Bali vacation; shoots in Ikea store!
The sentence for licking the ice cream tub
And now D'Adrien who hails from Port Arthur in Texas has pleaded guilty to criminal mischief. The Judge has given him a sentence of 30 days in jail. Besides this, he has to pay a fine of $1,000 and restitution of $1,565 to Blue Bell Creameries. Jefferson County District Attorney's Office said:
"The act was more than a stunt."

"He is just a copycat," 

"And the way to stop copycats is to enforce it very strongly."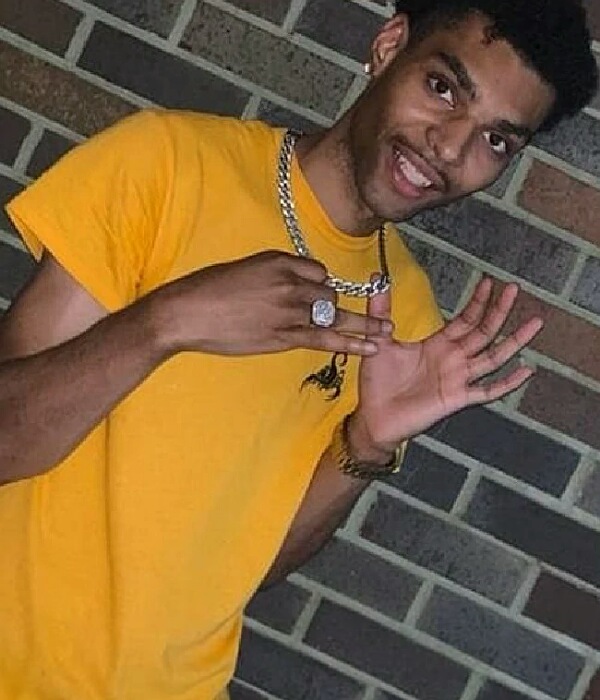 Blue Bell had to replace its inventory after seeing the video and is happy with the way the matter has been resolved.
Earlier, a Louisiana man age 36 was arrested for doing the same act.
Source: CNN