Dale McLaughlan, Scottish native jailed for four weeks for breaking lockdown rules to meet his girlfriend in Douglas, Isle of Man!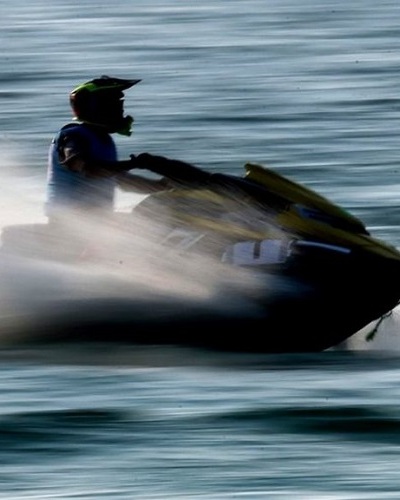 The COVID-19 pandemic is bad. It has led to innumerable deaths, disabilities, and infections. But worse than that is the lockdown and imposed restrictions on movements and meetings of people.
This is especially bad for aged people and children and unbearable for those in a relationship. And also worse is the fact that those who break restrictions and protocols get punished for things that were beyond their control!
Such is the case of Dale McLaughlan, a Scottish native who broke rules to meet his girlfriend residing on the Isle of Man.
Two lovers are separated
The Scottish man, Dale McLaughlan, 28 hailed from North Ayrshire. He was in a relationship with his girlfriend who was from the Isle of Man. The two places are 26 miles away but there is the Irish Sea in between. People have to cross it to travel from the Scottish mainland to the Isle.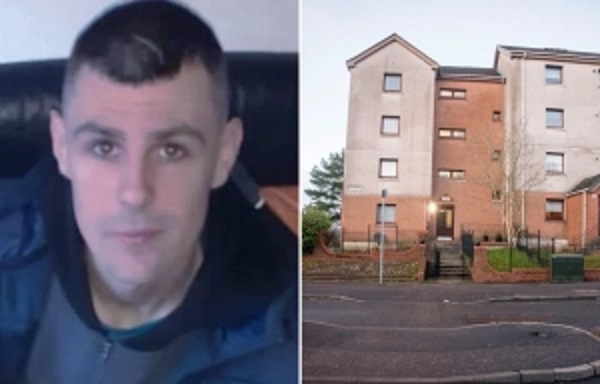 Once the coronavirus pandemic started and the lockdown was imposed on the world, Dale found himself separated from his girlfriend whom he loved so much. He found the pain of separation intolerable and decided to meet her.
But the Isle of Man had no entry imposed for outsiders. Only residents of the Isle could travel to the island while non-residents were allowed to enter only under exceptional conditions. Dale's case did not fall in this category.
Dale McLaughlan devises a plan to circumvent border restrictions
Since there were no boat trips to and fro from Dale's home place to his girlfriend's place, he decided to travel there by water scooter or jet ski. But he had never operated a jet ski before. But this did not deter the modern-day Romeo. He set off from the Isle of Whithorn to the Isle of Man.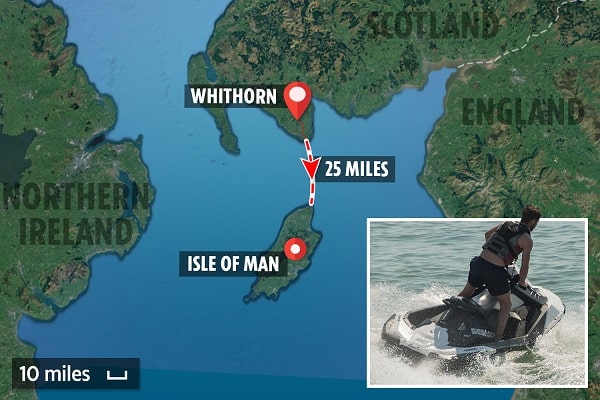 Normally, it would take 40 minutes for the journey. But due to his inexperience and the harsh sea conditions, Dale took 4.5 hours to reach the Isle of Man.
He had put himself at grave risk of harm. He reached Ramsey and from there walked 15 miles to his girlfriend's house in Douglas which is the capital of the Isle of Man.
More on Dale's adventurous travel
When he was stopped by some police officers on the Isle, he gave them the address of his girlfriend. He managed to meet his girlfriend and the two spend one night at two clubs. Later, when the police did an ID check, they realized that Dale was not from the Isle. They went and arrested him.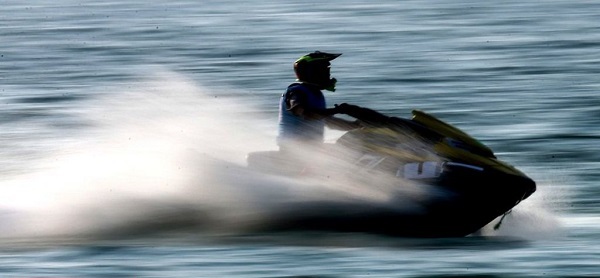 Dale had a hearing and the court said that he had made a deliberate and intentional attempt to overcome the border restrictions. Additionally, the Judge said that Dale had done a daring trip to meet his love and this journey was well-planned out in advance. Nonetheless, he has broken lockdown rules and hence will have to serve four weeks in prison.
He not only put his life in trouble and risk but also that of the residents of the Isle of Man. Sad that a man is jailed for meeting his girlfriend! But conditions now are such in the world that even this has become a punishable offense!
Also, read Pretty Mike, Nigerian playboy arrives at a wedding with his six baby mamas; all pregnant at the same time!