Dan Edgar and Amber Turner-know their relationship timeline!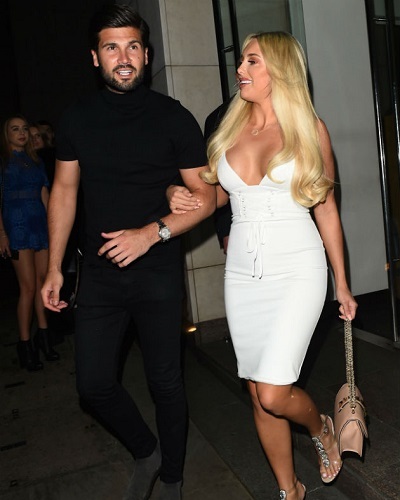 A couple of TOWIE series, Amber Turner, 27, and her beau, Dan Edgar, 30 have an on-off type of relationship.
It has not been smooth sailing for the two since they began dating.
They have fought and broken up on numerous occasions.
---
Here is a timeline of the relationship's ups and downs!
Amber Turner and Dan Edgar-the start of their relationship and progress
The reality TV star, Amber Turner, 27 joined the show The Only Way is Essex two years back. After she became part of the series, she and Dan Edgar, 30 began dating.
It was in May 2018 that they went public with their relationship. At first, things seemed okay but just a few days before the 2018 Christmas, fans came to know that the two have split.
Just two days prior to this news, Dan's ex-girlfriend Kate Wright had got engaged to her footballer boyfriend Rio Ferdinand, 40.
An insider source said:
"They are both heartbroken."

Amber does love Dan so it was a really hard decision, especially so close to Christmas but they both agree it's for the best.'
The split appeared to be for good but friends continued to hope that the two patch up since they were a favorite couple on the show. The reason was Dan's mom Wendy. The source disclosed:
"It's no secret Dan and Amber had their fair share of issues. 

"For a start Dan's mum wasn't the biggest fan of Amber. They got on fine, but Wendy never liked the agg that Amber would get into with other people.

"Wendy also didn't like the effect their arguments would have on Dan."
The match also seemed an incompatible one.
The reunion of the couple
After his split from Amber, Dan began to date Chloe Sims, 38 in March 2019. They got flirty and then close and later kissed when the show was being filmed in Thailand. A source said:
"Dan and Chloe filmed scenes together in Thailand. He rang Amber and told her and she's gone ballistic. It's all going to come out on the show.

"Amber reckons she knew all along."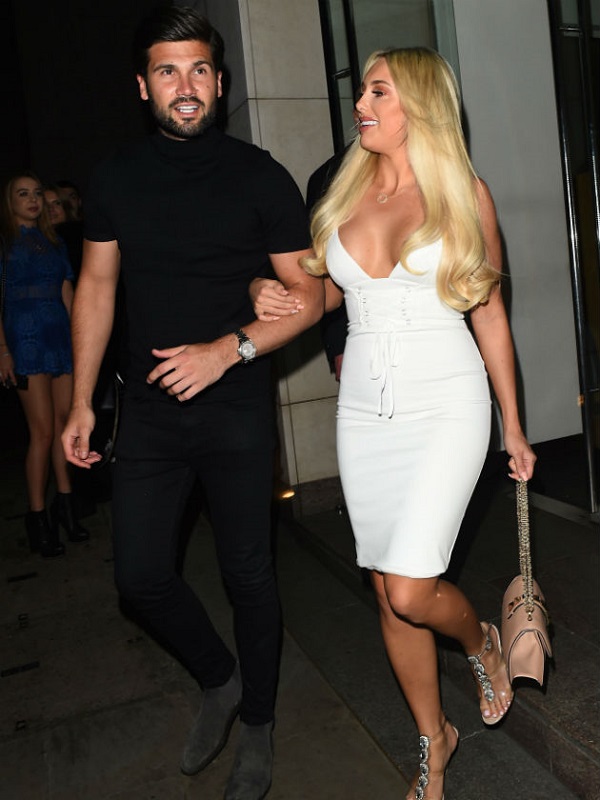 And Chloe said:
"Me and Dan are making a go of it. We have grown close over four years of friendship.

"He could be the one. We're spending a lot of time together off-camera.

"The idea that it was a holiday fling in Thailand made it sound cheap! I am not a fling type of girl and I wouldn't cry my eyes out about a fling. There's a lot of mutual respect there.

"We are not going to put any pressure on it or ourselves as the biggest thing for us both is that we were friends.

"It is really important for me to stay friends with him and not damage our friendship."
But in August 2019, they separated and Dan again got close to Amber.
Dan and Amber –the current relationship status
Though the couple is together still after the rekindling of romance in 2019, they still had their frictions. In October 2020, Amber came to know that Dan has been complaining about her arguments with him during lockdown to Chloe's sister, Demi Sims. This upset and frustrated Amber and she confronted Dan on it. Amber asked:
'Obviously I know that you saw Demi, and she's made the comment that you said we had arguments in lockdown..'
Dan defended himself but Amber wanted to know the whole story. Dan said that he did not tell Demi in a bad way. But Amber states that things can get misconstrued. Dan agrees with her and things seemed to get a bit better at that time. Amber did admit that Dan has changed since they decided to give their relationship another try.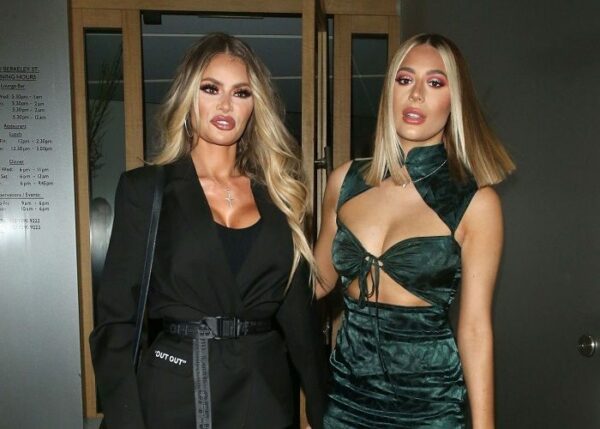 Amber told The Sun UK:
'Sometimes you have to go through really low points in life, and Dan admits what happened was a real low for him. He lost me. I was gone and he wasn't in the best place.

'When you lose someone it makes you realise how much you want them and need them in your life, he's not someone in their mid-20s anymore, he's mature and serious about life.

'Obviously joking around, but he has had his mid-life crisis already. Now he's such a changed person. He's so happy and focused on his future. I'm excited for the future with him.'
Dan Edgar hands his house keys to Amber
Later last month, Dan gave Amber a key to his flat thus taking their relationship to another level. Dan said:
"I think me and you, over the years, because it's been a long time now, about four years. We've had our ups and downs.

"But I think looking back at it, the good definitely outweighs the bad. And I don't tell you enough, but I do appreciate you and the things you do for me and the way you stuck by me through everything…"

"I'm personally very happy and I think we're both ready for the next chapter of our lives. And that is to give you something that I've got here… This little box here."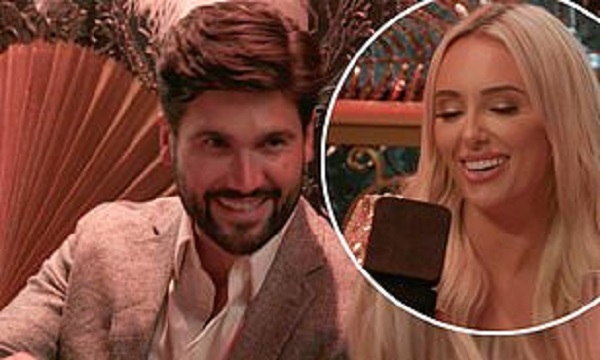 The black box had the house key attached to a chain in it. Amber expressed her gratitude to Dan for it. And they said that they are happy to look at their future together.