Dan Osborne and wife Jacqueline Jossa enjoy the sunny romantic break in Dubai!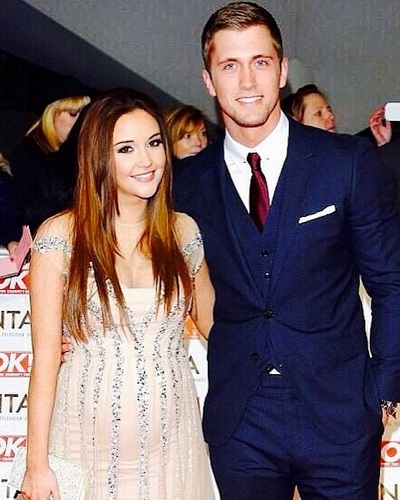 Dan Osborne and his wife Jacqueline Jossa had a child-free holiday in Dubai. They have posted lovely lived-in snaps of themselves on their social media.
The Dubai holiday of Dan Osborne and Jacqueline Jossa
The couple has flown to Dubai for a romantic break. They posted pictures of this sunny trip on their Instagram. There are some humorous videos also uploaded and they seem to be happy together again. Their relationship seems to have improved greatly as evidenced by this PDA.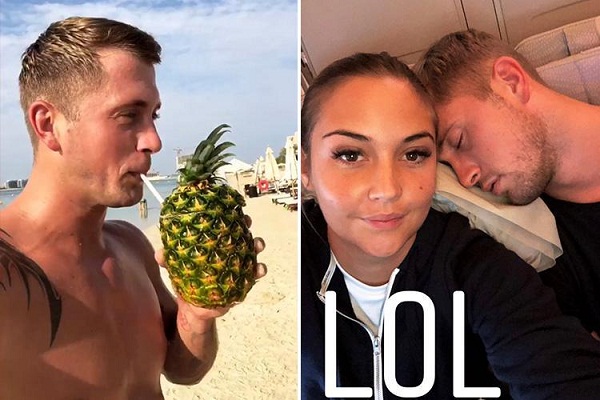 Jacqueline, 26 seemed to be proud of her hubby as she clicked pictures of him enjoying the sea and later took photos of his abs as he relaxed in the beach having his drink. Dan was also enjoying the getaway and could be seen flaunting his great physique and flexing his muscles. He could be seen lifting the heavy umbrellas much to the joy of his wife.
In the evening, the couple enjoyed some drinks and shisha. This time it was Dan who was clicking most of the photos of his wife. They could not keep their hands off each other and they shared a kiss in the evening where both were well-dressed. It seemed that it was their honeymoon phase again in their life.
There was a flash rainfall and the couple was surprised. Dan rushed to get an umbrella to protect his wife from getting wet.
The last month's holiday with their kids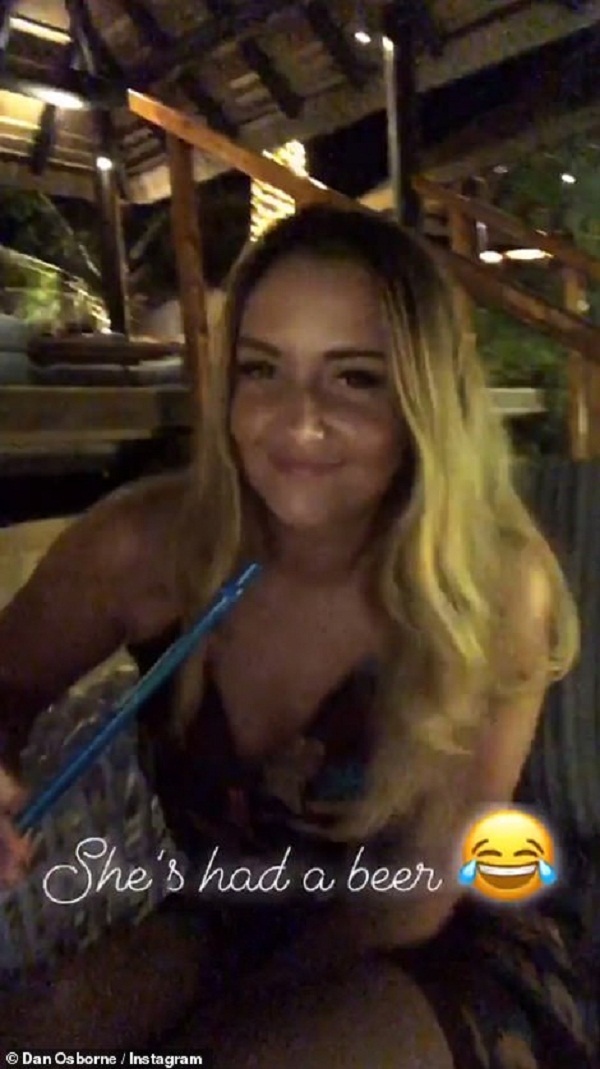 In October, the couple had taken their kids along with for a holiday. They were joined by their daughters Ella and Mia. Dan's son from a previous relationship whose name is Teddy had also joined them for the family holiday.
The relationship of Dan Osborne and Jacqueline Jossa
Dan and Jacqueline have been in a relationship since 2013. Jacqueline got pregnant with their first baby in 2014 and their daughter Ella's was born on 15 February 2015.
The couple got engaged in June 2015. In 2017 on 24 June the couple got married. In this January she announced her second pregnancy and delivered a baby girl named Mia on 25 June 2018.
They had a bad patch in between and had separated but it looks like their married life is back on track now. Dan told OK magazine:
"We're back together and things are really good."

"We split up earlier this year but started to get back on track when Mia was born in June and it's better than ever between us now."
Also read Matt Lauer is dating a 20-plus blonde after his sexual harassment scandal and divorce!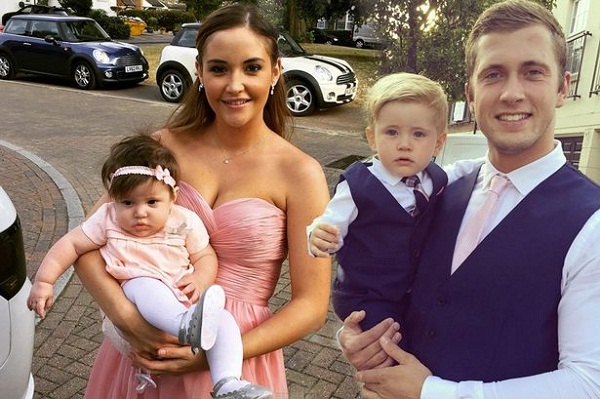 His mother is also happy that the two have patched up. She admitted that he has reformed now. The mother-in-law duo cried when he received a letter from Ella asking him to come back home. His mother Toni said:
"I'm really glad viewers have had the chance to see him for who he really is. I really hope he wins, he deserves to be there, deserves to be in the final and I would definitely like to see him win.
"I'm so happy that he's been himself – the way he's come across in the past isn't who he truly is.
"Megan and Dan seem to get on well together now; they get on well for Teddy. That's all behind them."
Also read Alicia Silverstone requests for a private mediator for the divorce with her husband Chris Jarecki!
Source: mirror, the sun, metro