Dan Smyers married Abby Law after the engagement; Here is the whole details about their relationship, marriage and engagement
Time to a celebration for Dan Smyers and his newly-turned wife Abby Law. Congratulation to the newly-wed couple. The one-half of the country duo Dan+Shay, Dan officially married his longtime girlfriend Abby Law. After the three and half years of the couple got engaged.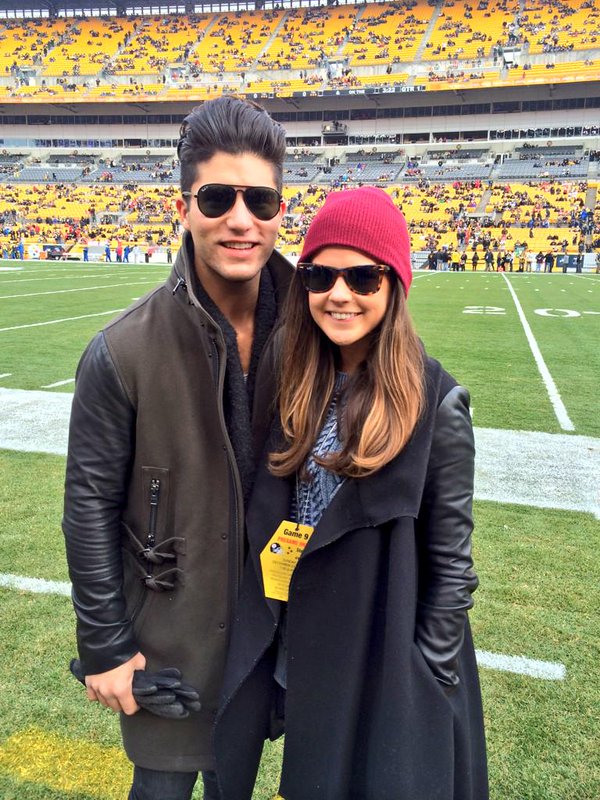 Wedding: Abby Law and Dan Smyers 
The couple Abby Law and Dan Smyers tied the knot during the sunset in Nashville. The couple held their engagement on  Waikiki Beach in Hawaii.
Throughout the wedding, there were three special members of the couple's life. The three special members who are dogs Chief, Joy, and foster-turned-adoptee Ghost, dressed in tuxes and a coordinating dress.
Talking about the special members, Smyers jokingly said:
"They are the most important bridesmaid and groomsmen,"
Wedding planning
During all the plan of the wedding, Smyers was busy leading up to the big day, traveling the country on his band's biggest headlining tour to date. All the planning was left to Abby due to the tour dates.
She talked about the planning to the PEOPLE. She said:
"We were going to try and keep it super small, but we have so many people that we love and care about and we both have decent-sized families. The numbers add up really quickly, but it'll be great."
Moreover, she added: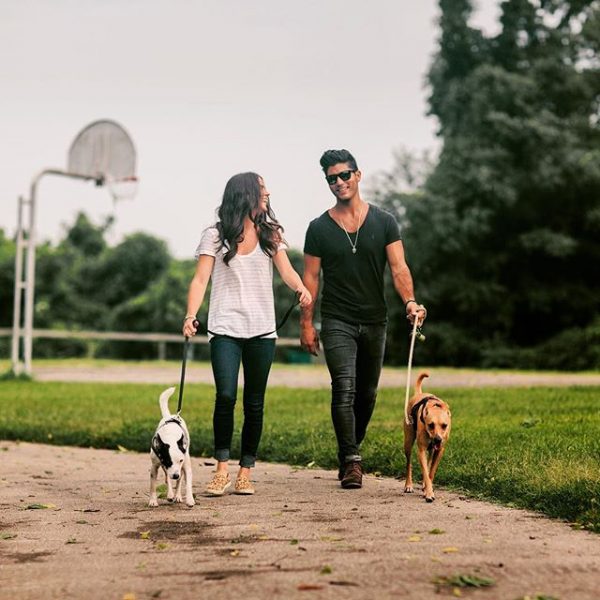 "The wedding is going to be very representative of the both of us. We're both vegetarians so there's going to be a lot of vegetarian and vegan food options, and our dogs are going to be in the wedding so it's going to be very us and laid-back."
About the ceremony, she said that home was special for the couple, who called it their "favorite place in the world."
Followingly, Smyers said:
"It'll be awesome to have all of our friends and family together in Nashville — a lot of them have never been here. We built our love story in Nashville and it'll be cool to get everybody there to see where it all began for us."

"It'll be nice to make it official. Everybody's story is different, everybody's timeline is different but by the time we got engaged, we were so familiar with each other that there wasn't anything foreign or scary."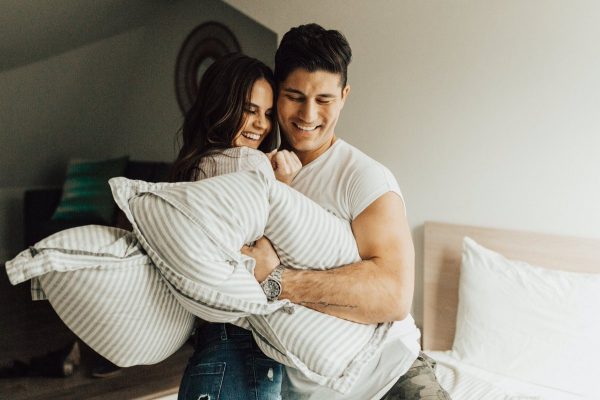 Furthermore, Law shared the same sentiment:
"We're very much looking forward to being husband and wife because our life has been really wonderful together."
Engagement of Dan Smyers and Abby Law
The couple shared the ring after the three years of dating. Dan and Abby celebrated their engagement in 2016. They shared the news through the post on Instagram.
They held their Engagement Ceremony on Waikiki Beach in Hawaii. Both of them shared the photos of their engagement in their respective Instagram account.
The Marketing Director for Nashville's The Dry House hair salon shared the photos with the caption:
"There are few words to fully convey this feeling of complete happiness. Daniel Smyers, knowing and loving you has been the most rewarding part of my life thus far and continuing our journey together as your wife will be an honor. I love you so much my heart could explode!!! Y'all WE'RE ENGAGED!!!!! "
Another picture in the row shows the couple sharing a big smile in the face.
You may like to read:
Jeffrey Bruce Livingston: Wife Abby Huntsman is pregnant with twins!
Kathleen Manafort supports husband Paul Manafort's after legal charges!
Kelly Cass and her long-time boyfriend Charlie Hoppesch who were dating from 2012 finally got married in 2017!
All over social media
It holds the caption which says:
"The amount of love we have been shown already today is humbling and overwhelming in the best possible way. We are incredibly lucky to be surrounded by such exceptional people. We love y'all so much. ❤ Now I'm going to go drink more champagne with my fiancé"
Smyers also shared a photo of the newly engaged couple where Law showing off her ring and a rainbow completing the picture of pure bliss behind them. As between the wedding plans of the couple, Mooney and Billingsley announced in October that they're expecting their first child.
They said:
"Gonna have a new band member in the Mooney family… 2017 is gonna be the start of our best adventure yet! Mini Mooney is comin' in hot. I love you Hannah. I'm with the Band."
Short bio on Dan Smyers
Dan Smyers is an American country music vocalist and songwriter who is widely known as one of the duo Dan + Shay. He got himself more recognized after his band released '19 You+Me' in 2013. More bio…