Dani Dyer is seen with her past boyfriend stockbroker Sammy Kimmence on a boozy day in London!
The reality TV star Dani Dyer of Love Island is seen kissing and hugging a new guy just weeks after her split from Jack Fincham.
Dani Dyer and her new boyfriend Sammy Kimmence
Dani Dyer has found new love in stockbroker Sammy Kimmence. The two were kissing and hugging each other while on an outing of boozing with friends in London. They were on Chelsea's King's Road and when she turned, Sammy was sharing some mysterious white powder from a plastic bag with friends.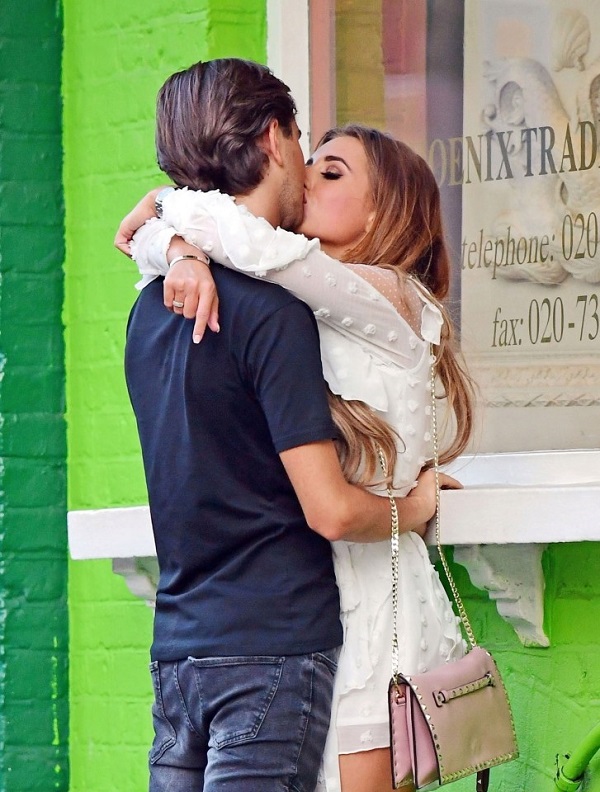 Sammy, 23 and Dani, 23 were in great spirits and as she put her arms around him he playfully grabbed her rear end. She then passionately kissed him.
The comments of an onlooker
A bystander who witnessed the show said:
"Dani and Sammi were drinking and having a great time and made no secret of being back together.

"Dani couldn't keep her hands off him and the feeling was clearly totally mutual – they kissed for ages before heading off as a group, but he seemed to be keen to pass something to one of his male friends before they went."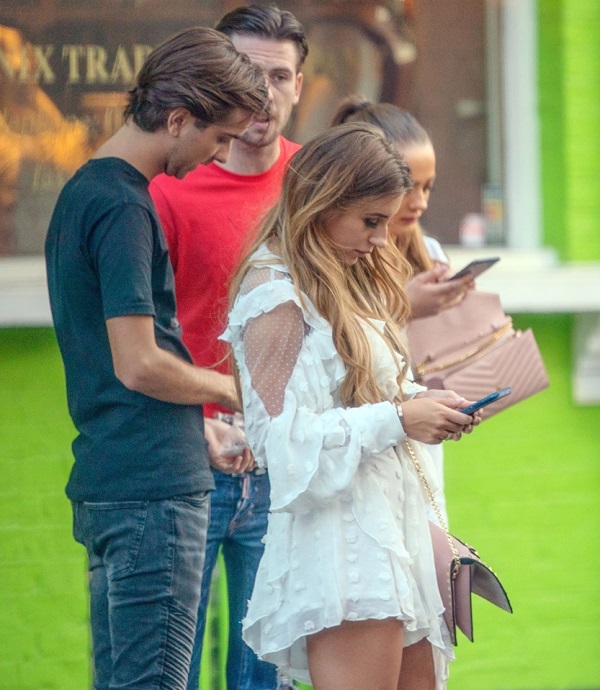 The onlooker added:
"Sammy was holding a small sachet of a white or grey powder. It was hard to say what was in the bag but it's not a good look."
The bunch of merrymakers then went to Essex House bar and nightclub in Chingford, North East London where they partied until 10 pm. All then took a cab and reached Dani's home.
The relationship of Sammy Kimmence and Dani Dyer
The pair had dated for a year before Dani joined the cast of Love Island. A friend told The Sun:
"They were together for about a year, but she never really got over him and they got back in touch quite quickly once she split from Jack."
Dani Dyer and her relationship with Jack Fincham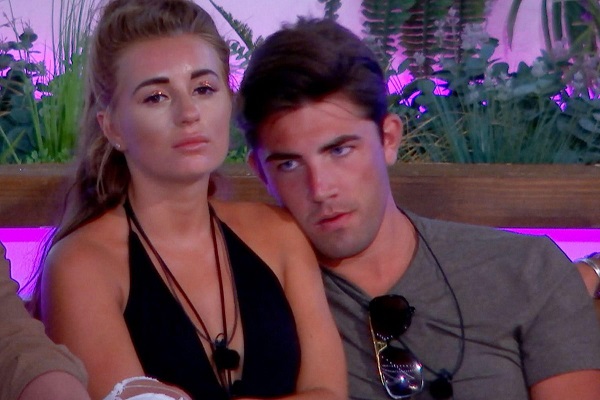 The couple met on the ITV2 show last summer. After the show ended, they moved in together. They purchased a flat but Dani now regrets doing it so early in the relationship. She said:
"It was sort of way too much and our flat became a work home. It was really hard because we weren't having those exciting times where you miss each other."
She did not like Jack's way of keeping the whole place unclean. She said:
"He'll drink a can of coke and then leave it in the fridge, then I would get so upset about it and we'd be rowing over a towel, the row would be over a towel because I'd be like, 'Where is your respect for me?'

"It's always over something silly."
Also, read Love Island actress Georgia Steel is in tears! She was dating a conman and has lost a large sum of money from her bank account!
She even called his mother to ask her how she dealt with him.
At the end of March, they split up. Dani also said that Jack used to binge on cocaine. Jack, 27 first made the announcement on his Instagram. Later both unfollowed each other. It was hard for both in the early days of separation but they have overcome it now. They were accused of staying together for fame and money. But the couple has denied that they were in a fake relationship for publicity.
Source: The Sun