Dani Mathers convicted for Body-Shaming 71-YEAR-OLD Woman at Gym…Read full story inside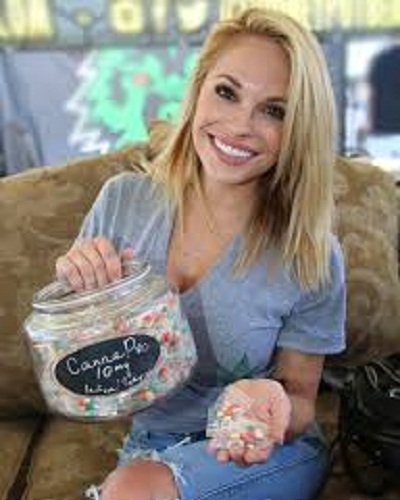 Dani Mathers is a great-looking, curvy woman with a killer smile
But it seems like she's going to live the rest of her life in jail as she was sentenced for body shaming
---
What has she done?
Dani Mathers'd get a mention from Maxim for shots like the one above. She's got it, and she knows it. But she's about to spend a lot of time cleaning up graffiti around Los Angeles as part of her community service sentence for an act of childish cruelty. Hey, it was community service or 45 days in jail.
According to the Associated Press, Mathers' lawyer Dana Cole says Mathers, who was charged with misdemeanor invasion of privacy, has opted for the community service.
The model, 30, pleaded no contest and as part of her plea deal will be on three years of probation and can't snap or post photos of people without their permission.
As previously reported, the 2015 Playmate of the Year has been slammed for body-shaming the woman after secretly taking a photo of her naked in a locker room and posting it on her Snapchat.
"If I can't unsee this then you can't either," she captioned the pic.
Mathers, a former Playmate, spotted an older woman nude in the gym locker room and put a photo of her unwitting victim on Snapchat with the caption.
It was the worst kind of mean girl moment, and when the photo went viral, the condemnation of Mathers's actions was swift and fierce.
She immediately tweeted an apology, but it was too late. So when Mathers faced a judge this week in Los Angeles Superior Court, she knew she had nothing to defend. She pleaded no contest to a misdemeanor charge of invading the other woman's privacy.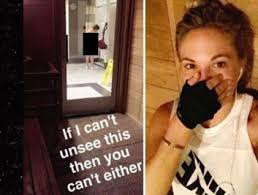 After her deed
The Associated Press reports that after Mathers finishes her 30 days of community service, she'll be on probation for three years.
She won't be allowed to take photos of others or post them unless she has the subject's permission.
Mathers said that she had intended to send the Snapchat to a friend.
"I've chosen to do what I do for a living because I love the female body and I know that body-shaming is wrong and it's not what I am about,"
Mathers said at the time via Snapchat.
"It's not the type of person I am."

"She really apologizes from the bottom of her heart for what happened,"
defense attorney Thomas Mesereau said on Wednesday.
"She never thought this would come out like this. Never intended to hurt anyone."
Mathers was also ordered to pay the woman $60 to replace a backpack seen in the photo so the woman wouldn't easily be identified.
As punishment, a judge in Los Angeles County Superior Court ordered her to spend 30 days scrubbing graffiti around the city. She was also sentenced to three years' probation.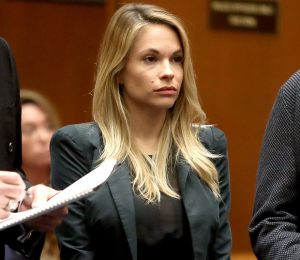 Body shaming in Los Angeles
Los Angeles City Attorney Mike Feuer said Mathers' case has been an important case because it carries an extremely forceful message.
"The message today is clear: body shaming is not tolerated in the City of Los Angeles,"
"That's crucial because every day that picture lives online is another day of humiliation."
Feuer said Mather had been clearly held accountable and hopes it can send a message to anyone "contemplating similar behavior."
This week, the bill was approved by the state's Senate and is waiting to be approved by the state's Assembly. If it passes there, it could be signed into law by the governor.
"This country has a growing problem of bullying through body-shaming on social media that needs to be addressed," said State Senator Cathleen Galgiani.
Short bio on Dani Mathers
Dani Mathers is an American actress and model. She is best known for her appearance in the Seth Rogen and Rose Byrne film "Neighbors," and has had a recurring role as coffee shop waitress Danica on CBS' "The Bold and the Beautiful" since 2005. More bio…