Daniel Kyre died at the age of 21. Know more about family, short career, collabaration and death of the YouTuber
Daniel Kyre was a YouTuber who created sketch videos on YouTube. He was a young musician and filmmaker. He was so good with what he did that he had gotten an opportunity to collaborate with several other famous YouTuber.
On September 18, 2015, Daniel died due to a suicide attempt. He was just 21.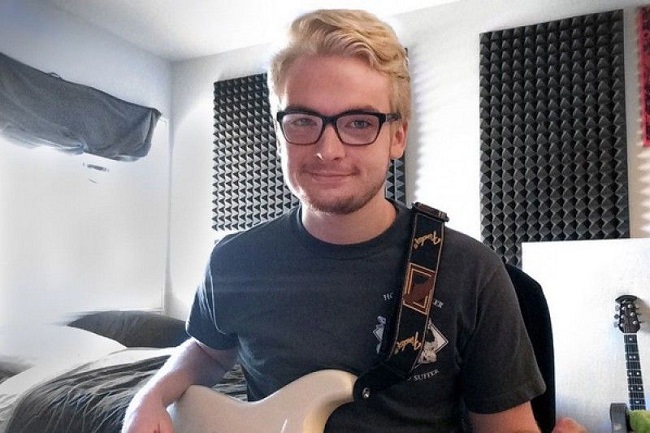 Family, Education, Career

Daniel's full name is Daniel Lee Kyre. He was born on the 6th of July 1994 in Columbia to father David Lee Kyre and mother Tami Kyre. He also had a sister Melissa Kyre, grandmothers Nancy Kyre and Sue Horton.
Daniel graduated from Dutch Fork High School. After high school, in 2012, Daniel and Ryan Magee formed Cyndago doing comedy sketch videos on YouTube. Their talented and creative minds made very good sketches that their careers on YouTube catapulted in a short time.
Apart from uploading sketched videos on Youtube, he also was a songwriter and guitarist. He frequently uploaded songs on Soundcloud.
Cyndago professionally collaborated with Mark Fischbach a.k.a. Markiplier. In February 2015, Kyre had moved to Los Angeles to work for Mark so as to continue Markiplier/Cyndago collaboration.
His father's word
David Lee Kyre was happy for his son's on the way successful career. The same month, Daniel took his own life, David had texted him. It was on a Wednesday. David had texted his son how excited he was on how well things were going for him in Los Angeles.
David had added the line "Are you happy?" but he never got a reply back from his son. An hour later, David had gotten a call from the LA ambulance asking if he was Daniel's father.
"My wife's, his 18 year old sister's and my heart will never mend. We'll never know why this happened. Things were really starting to gel after the short seven months Daniel moved from our home in South Carolina to LA to pursue his dreams thanks to you and the opportunity afforded by Mark Fischbach."
Daniel's parents, as well as friends, had no idea what Daniel was going through and that he had suicidal thoughts.
Daniel's Suicide
After the suicide attempt, Daniel had been found in critical condition in his room. He had shared the house with Magee and Matt Watson, his Cyndago buddies from South Carolina and Fischbach.
He was rushed to the hospital where the doctors tried to save his life. But they discovered that Daniel had suffered irreversible brain damage. Two days later he was taken off life support.
Cyndago's fate
After Daniel's death, The team Cyndago was finished. They had no plans to release any further videos, podcasts or songs. They also urged the fans (or anyone) with suicidal thoughts or depression to get help.
"We're truly sorry that a story that brought so many people happiness had to have such a sad ending."
The final Cyndago upload(s) will be posted on October 10th, 2015.

Thank you for being patient and thank you for supporting our dreams.

— Cyndago (@Cyndago) October 4, 2015
The last video of Cyndago was posted on October 9th, 2015. Several YouTubers expressed their grief and condolences to his family.
Markiplier too made a video "Lost a friend" and went on a break from uploading videos on his channel for a while. He also opened a GoFundMe account to support the Kyre family after Daniel's death.
Something very serious has happened. I won't be able to make videos for quite a while.

— Markiplier (@markiplier) September 17, 2015
Tweet from Ryan Magee, Daniel's longtime friend.
It was a beautiful journey that I'll never forget. I'll always miss you. You'll always be my brother.
Thank you Daniel. I love you.

— Ryan Magee (@elirymagee) September 20, 2015