Daniel Middleton popular for his YouTube name DanTDM is taking his gaming career along his personal life!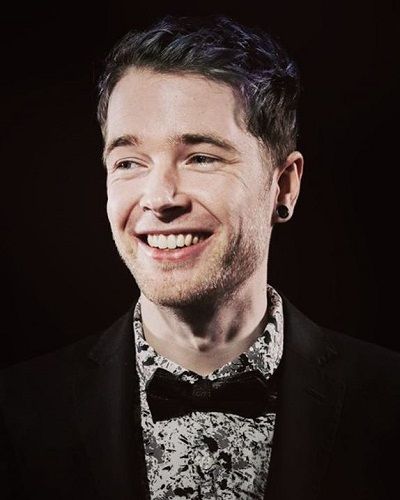 Daniel Middleton's childhood as an Army son
Daniel Middleton, popular for his nickname as DanTDM. DanTDM is a professional gamer. He is the owner of the YouTube channel named "The Diamond Minecart". The Diamond Minecart mainly focuses on the popular game Minecraft.
He has now become a popular British YouTube personality. Especially he is famous among kids, as he gives childlike reactions to the game. He is very also known for entertaining.
This youtube personality was born on November 8, 1991, which makes him 30 years old at present. DanTDM is a British Professional Gamer and YouTuber who was born in Aldershot, England.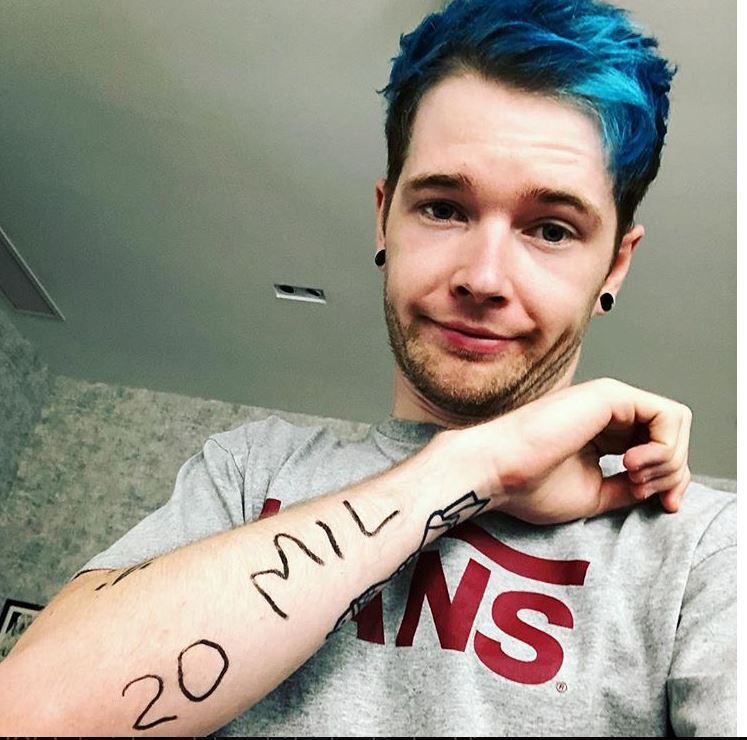 His birth sign is Scorpio. We lack information about his parents. Therefore we do not about his parent's name or the type of job they do. Some sources say his father was in the army and his family moved often.
One of his disturbing incident in his childhood was his parents' divorce. He has one brother as a sibling and he stands elder among them.
Talking about his educational background, he attended Northampton University. Because his father was an army, he often shifted schools. By the time he was 10 years, he had studied at 10 different schools.
Therefore, he began a YouTube channel while at the university dedicated to Pokémon. In it, he called himself "PokemanDanLv45".
Journey to YouTuber
Back in 2012, DanTDM created a gaming channel, The Diamond Minecart. It basically grabbed the attention of children aged 5–10 years.
Later he changed his channel's name to TheDiamondMinecart // DanTDM. Finally, on 12 December 2016, he shortens the name to just DanTDM. He has his own studio in his house from where he makes his videoes.
This YouTube channel is known for posting daily stylish reviews. And Let's Plays is all about the hit game Minecraft. He is also a regular guest at the Insomnia gaming festivals. On 6 October 2016, he published a graphic novel titled Trayaurus and the Enchanted Crystal.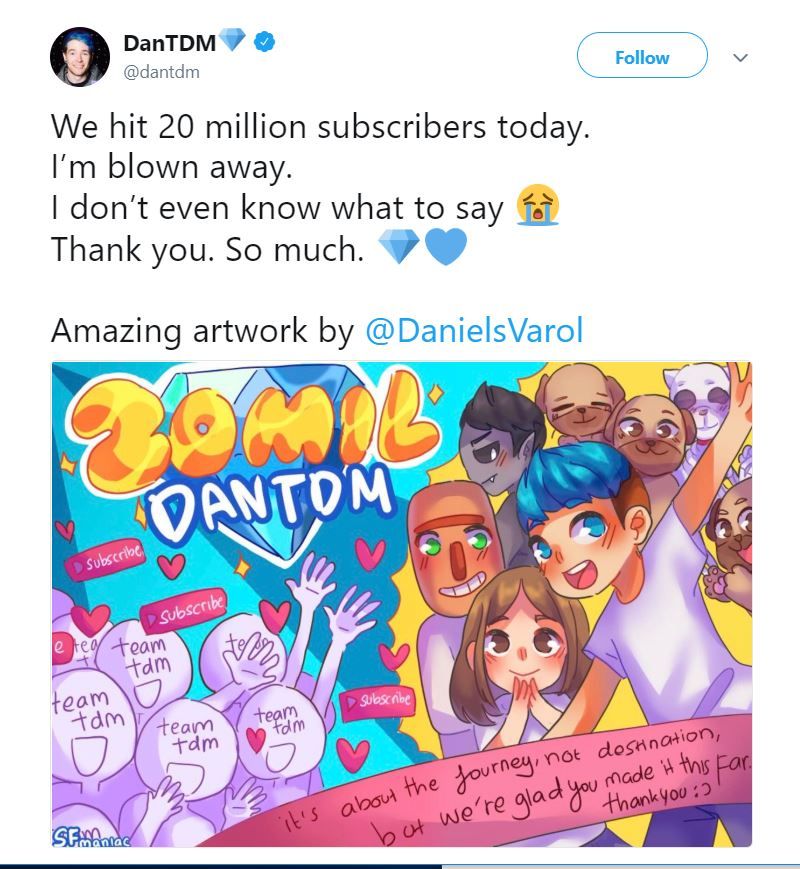 Creating a novel and a Web Series
The novel was based on a few characters like DanTDM and his dog Grim, evil lab boss Denton, sidekick Fin, and, the scientist Dr. Trayaurus.
This novel was able to achieve first place on The New York Times Best Seller list for hardcover graphic books. That was for eleven weeks in Japan.
Middleton went on a book tour that included parts of the world including various parts of UK, US, Australia. He landed his voice to Skylanders Academy (Netflix animated web series) for the character Cy.
DanTDM reached another level of success as he founded DanTDM Creates a Big Scenes (web series). It's the first episode aired on April 7, 2017, which was able to run 6 episodes.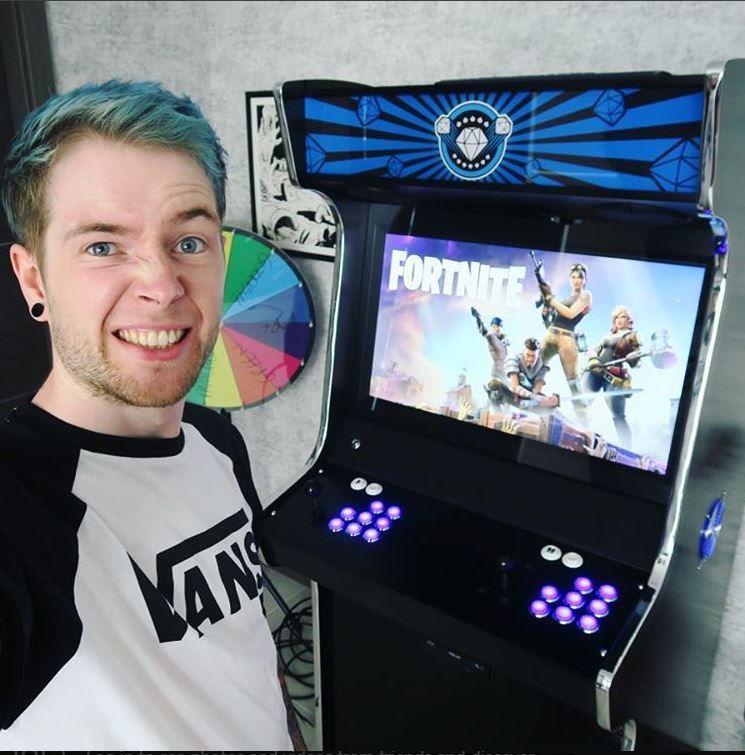 Daniel Middleton's personal life and followers
You can check his videoes on his YouTube Channel DanTDM which has 20 Million Subscribes and millions of views in his videoes. Follow him on his Instagram account @dantdm which has 2.9 million followers. Also, find him on Twitter, he is available @dantdm which has again 1.46 million followers. 
This YouTube sensation is married to his longtime girlfriend, Jemma Middleton. The duo got married on March 17, 2013. Jemma also enjoys Minecraft, she says:
"we spend a lot of time gaming together, and I bounce ideas off her as well".
There is no news of their conflicts or disputes. They have happily lived their life. We wish them all the best for their future!!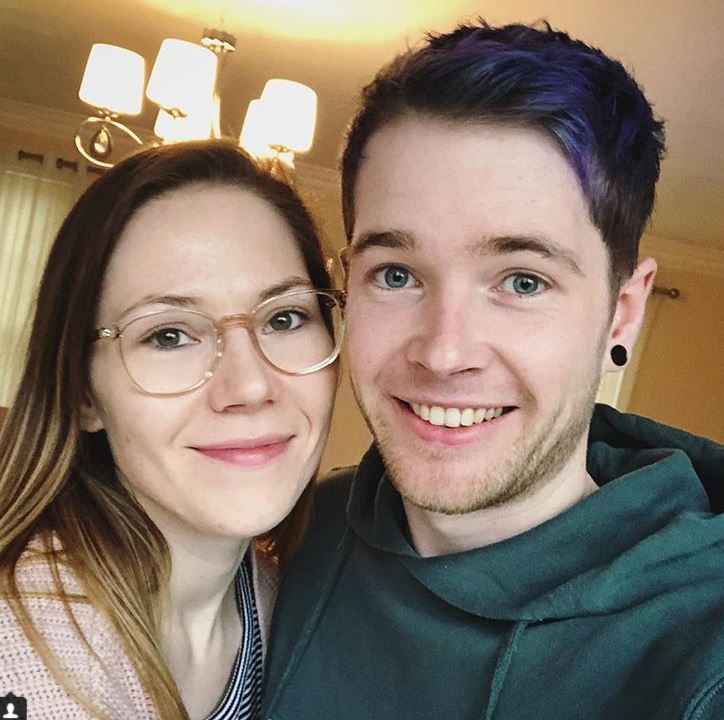 Also read: Explore about Tom Cassell's, A journey from a normal schoolboy to comedic gaming vlogger !!
Short bio on Daniel Middleton:
Daniel Middleton is a British YouTube personality and Professional Gamer who is immensely popular for running a Youtube Channel 'The Diamond Minecart' or 'DanTDM' with more than 14 million subscribers and over 9.1 billion views. His video concentrates on the popular game 'Minecraft' and he acts as a Video Game Commentator in his videos. more bio…
Reference: (thefamouspeople, famousbirthdays, en.wikipedia.org)