Daniel Radcliffe and His Longtime Girlfriend Erin Darke are Expecting Their First Child Together!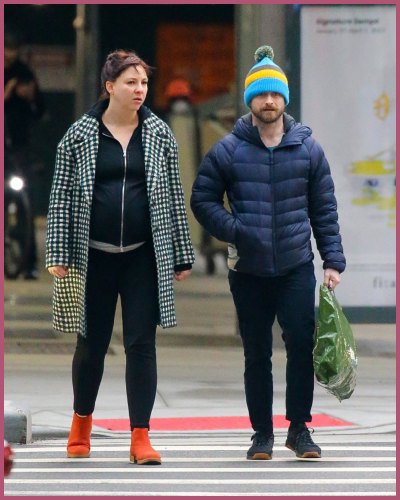 Daniel Radcliffe and his girlfriend Erin Darke are going to be first-time parents soon.
The Harry Potter star's reps confirmed the news on  Saturday.
The couple recently stepped out in NYC where Darke's baby bump was clearly visible.
---
Daniel Radcliffe and Erin Darke are expecting their first child
Little Daniel Radcliffe is on the way!
The Harry Potter actor and his longtime girlfriend Erin Darke are going to welcome their first baby soon, as confirmed by their reps.
One day before making the news official, Darke, 38, and Radcliffe, 33 stepped out together in New York City. The future mom wore a black zip-up hoodie that hugged her belly. She wore matching leggings and a black and white checked peacoat.
Erin added a bit of color to her ensemble by wearing bright orange boots. Daniel meanwhile kept warm in a navy puffer jacket with a bright blue and yellow hat.
Fans took to social media to congratulate the couple on the good news.
One fan wrote,
"Baby Potter  xoxo!!"
Another fan added,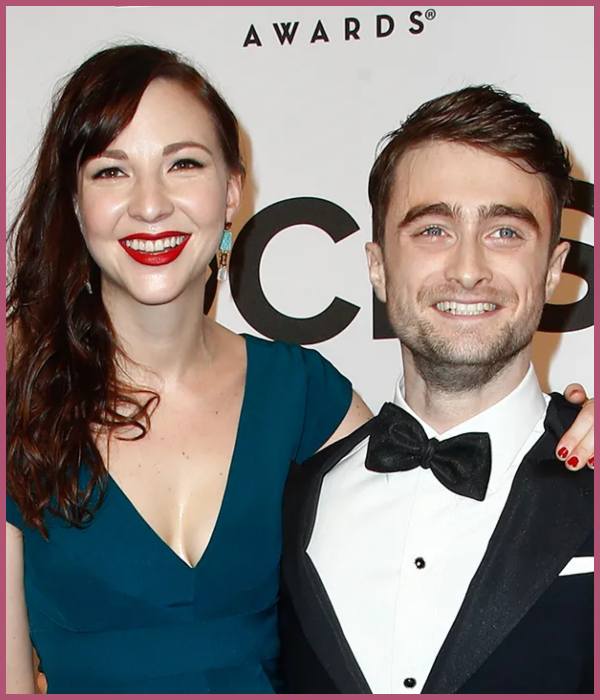 "How amazing.. Congratulations!!! Yer a Father Harry"
A third fan gushed,
"Griffindor's baby is coming."
The couple initially met while filming the 2013 indie film Kill Your Darlings. They also came together at the 2013 Sundance Film Festival to promote the film.
A source said at the time,
"They were affectionate most of the night,"
Saying that the actress "was touching his knee" at their  VIP seat, the source added,
 "They were a little more obvious outside the venue after they were leaving,"
Also, Read 'Instagram Debut!' Pregnant Hilary Swank Shares Ultrasound Photo of One of Her Twins on Instagram!
Radcliffe thanks their first movie for their romance
Daniel has the movie to thank as the start of their early romance. Talking about meeting the love  of his life, the England native told Playboy in October 2015,
"That's a wonderful record of us flirting for the first time,"

 "There's no acting going on — not from my end, anyway. There's a moment when she makes me laugh, and I'm laughing as me and not as my character. She was incredibly funny and smart. I knew I was in trouble."
The Jungle actor who has been with  Erin for quite some time gushed about how she coped with his geeky side, including loving LEGO and the New York Giants.
He told a publication in January 2020,
"I grew up doing lots of things where I thought, 'This is super nerdy. I'll never be able to do this around a girl,'" 
He added,
"But that's the wonderful thing about the moment you find the relationship you're meant to be in. … It's like, 'Oh, I can do all of that stuff and you don't mind. And you actually think it's fun, too. This is fantastic!'"
Also, Read Pregnant Sarah Snook Debuts Her Baby Bump at Succession Premiere!