Daniel Tosh broke up with his long term relationship with Megan Abrigo and now seems hook up a Ballerina!!! Will he marry Bellarina?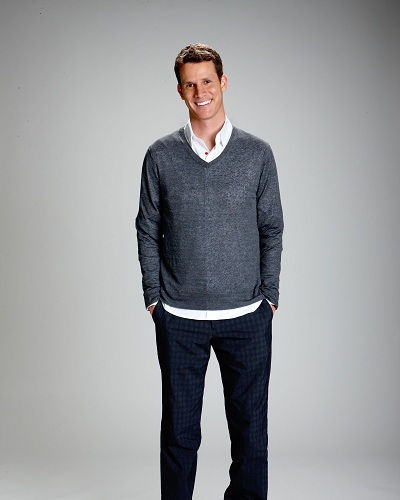 Daniel Tosh is a very entertaining comedian who is now linked with Netflix and his term has been extended until 2020.
Daniel's love cycle
Tosh was once in a relationship with the sexy model, Megan Abrigo.
The couple had an affair for almost five years and rumors were that the couple will be taking their relationship to the next level i.e., they were to get married.
But instead after those rumors, the news of their split hit the headlines. Why did the couple separate?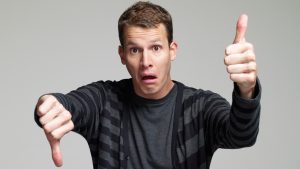 Where did Daniel and Megan meet?
Daniel and Meghan met for the first time in February 2009. Soon they started exchanging conversation and then were repeatedly spotted together in public places. And they started getting attracted to each other.
Like most couples who fall in love, they also posted various photos on their social media handle and flaunted their relationship.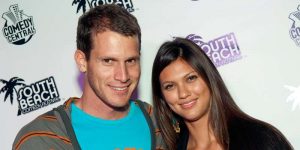 They were the couple goals for every young couple and they had very strong chemistry. It seemed like Daniel was planning to marry Megan soon. But unfortunately, in 2014, this cute couple broke up.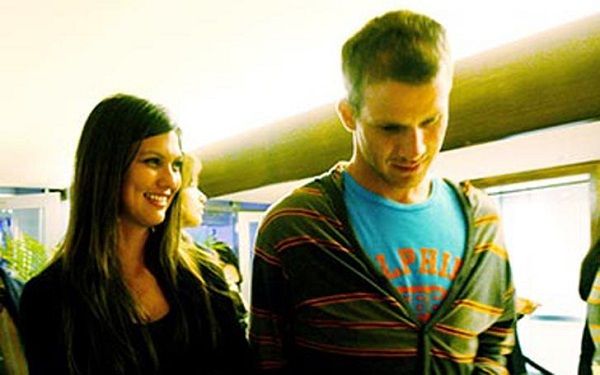 The reason behind the breakup of Daniel and Megan?
Daniel loved Megan so much that he once stated,
"he is the luckiest person to get Megan in his life but."
As we know Daniel is a very comedian and his job is to make people laugh with his sarcasm. The same way he used to joke about Megan and also used to make fun of her. That was not it.
He made fun of her in public places which also hurt her self-respect frequently. This is said to be the main reason for the couple to start having conflicts.
Hence they ended up with a sad breakup.
You may like to read Kate Mulgrew gone through a lot in her life due to her relation, career, etc…Gave up a child for Adoption after Birth and Attempt of Rape !!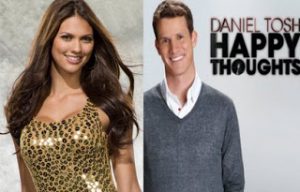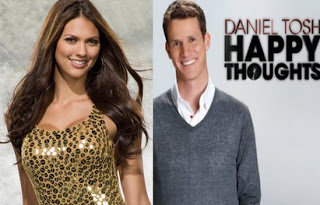 Daniel married Carly
After his breakup with Megan, he tweeted about his wife who is an actress, Carly Hallam. It was a private wedding ceremony. He is a happily married man from 15th April 2016, in Malibu, California according to the sources.
Carly is one of the writers of his show, Tosh.0. That is how they met and the rest is history.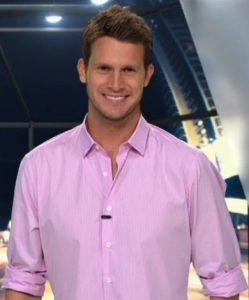 American actress, writer, director, and producer, Lena Dunham called Daniel's biggest misogynist in Hollywood.' She stated,
"This isn't a person who has like a ton of power, but the small amount he has, I feel he has used for ill and that's Daniel Tosh. He said a really unkind thing about my breasts but he said it in a context in which I felt like he was shutting down a lot of women for having bodies he didn't consider to be normative."
Short Bio on Daniel Tosh
Daniel Tosh is an American comedian, actor, voice actor, writer, TV host, and producer. He is known for his offensive and sarcastic type of comedy on his TV shows. His show 'Tosh O' is a hit show on Comedy Central. More bio…
Short Bio on Megan Abrigo
Megan Abrigo is an American business model, runway, and print. She is famous as models for the show Deal or No Deal which is an NBC amusement appearance. She is one of the hottest models in the industry. More Bio…