Daniela Rajic: her second pregnancy with Paul George who had offered to pay her $ 1 million for abortion of first child, their love details and more! Read it here!
American former stripper, model, and dancer, Daniela Rajic is pregnant again, it is learned.
Daniela Rajic is pregnant again with Paul George's child
Daniela is pregnant with an American NBA player Paul George's, second baby. It is rumored that Paul George's one-night stand with Daniela Rajic was responsible for getting her pregnant. Terez Owen has released this news on his Twitter handle.
Their first baby, Olivia George was born in 2014.
Paul George Having Another Baby with Baby Momma He Tried to Pay Off https://t.co/X51e4TQeHe pic.twitter.com/j3aXfafNsB

— Terez Owens (@TerezOwens) June 5, 2017
Paul George might depart for Cleveland to help LeBron and the Cavaliers. It is believed that Paul George does leave for Cleveland, Daniela Rajic might also fly and join him there. Paul George has a 6-year-old daughter named Olivia with Daniela.
Daniela and Paul: Relationship timeline
Daniela Rajic was a Tootsie's Cabaret dancer born in Queens, New York. She is basically from Miami, Florida. She met Paul George during one of these dance sessions at the Tootsie Club in summer 2013. They dated each other for a few months.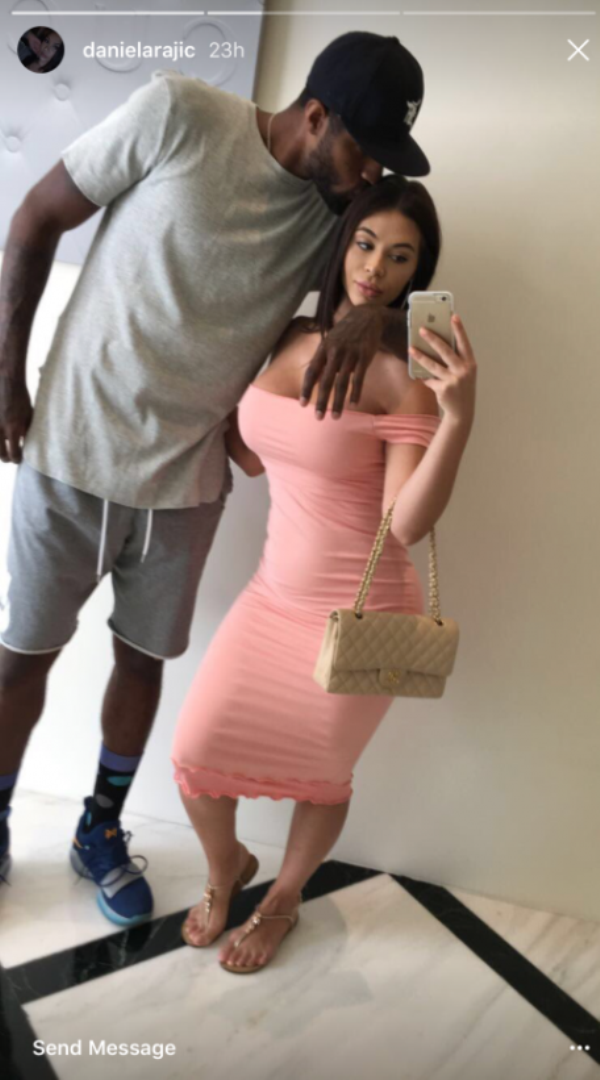 She became pregnant and claimed that the child was Paul George's. Daniela Rajic also claimed that Paul George had offered to pay her $ 1 million to undergo an abortion.
But she refused when these reports became public, Paul George publicly denied any such action. At that time, George's representatives had said:
"There is no truth to the rumors that Paul offered money for [Daniela] not to have the child."
Paul George had come forth with his own statement. He stated:
"If and when there is legal confirmation that I am the father, I will fully embrace my responsibilities. This is a personal matter that is still being sorted out, so I hope you can respect my privacy."
Olivia is delivered!
On 1st May 2017, Daniela Rajic delivered a baby girl who was named Olivia. The Daily News reported that Paul George had paid all the medical bills and has also met the little one.
Paternity tests were conducted and it was confirmed that Paul George is indeed the father of the child.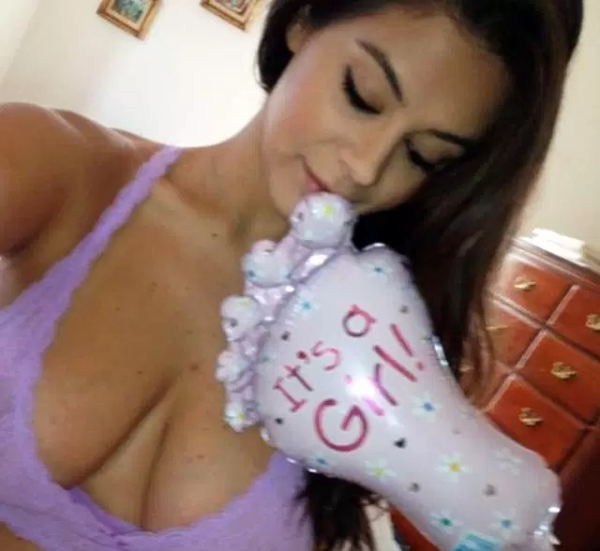 You may like to read Rhyce Power encashes on his newfound fame by making a profile on celebrity porn app Onlyfans!
The court cases
Later the same month, Daniela Rajic filed a paternity suit against Paul George in Manhattan Family Court. A source who has a proper idea about the case said to Page Six:
"Paul and Daniela saw each other a number of times over the course of a few months in Miami last summer," the source told the newspaper. "She became pregnant, and their daughter was born on May

1. She has already undertaken a paternity test, and there's no question he is the father. The court is still expected to order an official DNA test."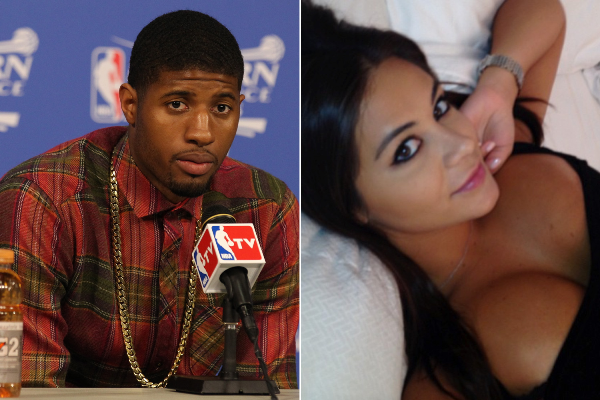 Paul George from his side filed a custody case to gain full custody of his daughter. After a bitter courtroom battle, on November 2014, they reached an out-of-court settlement.
Harriet Newman Cohen, George's lawyer said:
"They have reached a settlement with full joint custody and a financial package."
She continued:
"They will be raising their daughter together. Paul George had always intended to do the right thing, and he is thrilled to have a daughter. The settlement is generous, the child is going to have a wonderful life, and both parents will be equally involved in bringing her up."
Paul and Daniela together released a statement to Page Six which read:
"We are both very grateful for the opportunity to be joint parents to our beautiful daughter Olivia. While we have our separate lives, we are committed to providing her with all the support, nurturing and love she deserves."
Rajic's lawyer, Raoul Felder told that Rajic is going to relocate with Olivia so that George could pay regular visits to his daughter.
Rumors of other affairs
It was also rumored that George has slept with Valerie Cooke, wife of Pacer's teammate Roy Hibbert. The rumors became so strong that George had to use his social media to stop them. He said on his Instagram:
"There rumors have got to stop! Its getting old now and all you that believe them are ignorant! #Brothers," George wrote alongside a photo of himself and Hibbert. 
He was also fined $ 25000 for openly criticizing the officials in public.
Also read Daniela Rajic and Paul George no longer together. Daniela gave birth to Paul's daughter
Short Bio on Daniela Rajic
Daniela Rajic is an American stripper, model, and dancer. She has worked as a dancer and stripper in strip club Tootsies. She is best known for her relationship with the professional basketball player Paul George. More Bio…
Short Bio on Paul George
Tall and handsome Paul George is a well-known American professional basketball player who has been playing basketball since high school. He is best known as a player from Indiana Pacers wearing jersey number 13. He has been four-time NBA All-Star, named three times to be All-NBA Team and NBA All-Defensive Team. See more…