Inside the wedding of Daniella Monet and Andrew Garner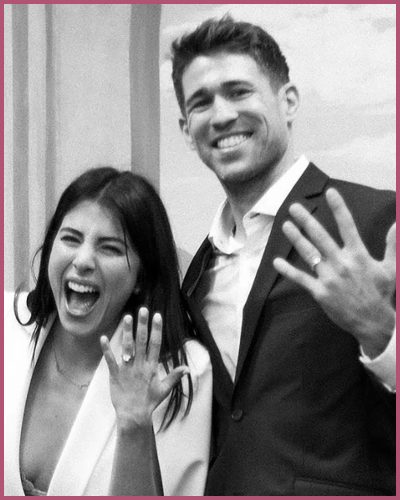 Daniella Monet and Andrew Garner took a milestone in their relationship as they recently got married after more than a decade of their relationship
The two together shared two children, Gio James, 3, and a daughter Ivey, 22 months
Daniella and Andrew got engagement in 2017 six years after dating
---
Daniella Monet wed fiance Andrew Garner 5 years after their engagement
Victorious star Daniella Monet tied the knot to longtime fiance Andrew Garner. The two are now officially husband and wife.
The wedding news comes a decade after they first started dating and five years after they got engaged. Daniella and Andrew are also parents to two kids a son Gio James, 3, and a daughter Ivey, 22 months.
The actress, 33, took to Instagram to announce the happy news on Friday, December, 29. She first posted a black-and-white picture of herself kissing her now-husband Andrew Garnet which appeared in an elevator.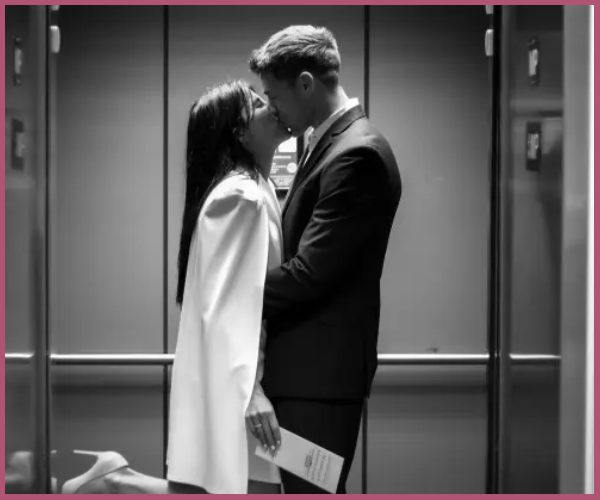 Also read Disney Star Daniella Monet in a relation with her longtime Boyfriend Andrew Gardner for almost 6 years!
After that, she shared two posts one of which showed a series of black-and-white pictures of their rings, as well as images of themselves laughing during their ceremony. The following post shows Monet and Gardner are all smiles as they flash their wedding rings.
Similarly, she captioned her three posts each with, "12," "29," and "22," which means their wedding date i.e, December 29, 2022.
The Adulting Like A Mother Father podcast host also shared an Instagram story, a video showing her changing her phone contact info for Andrew from "My Baby" to "Husband".
How long have Daniella Monet and Andrew Garner been together?
Daniella and Andrew were first romantically linked in the year 2012 and since they were inseparable. In 2015, the former Victorious actress and her now-husband also bought their own home together.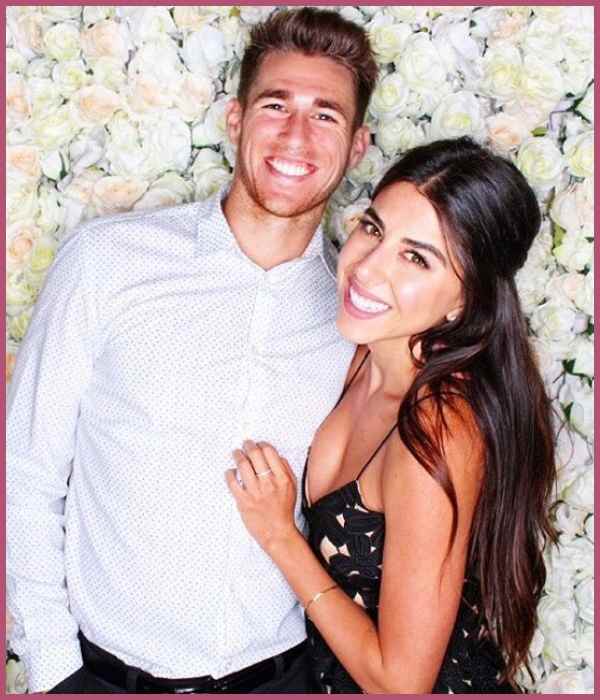 The two were committed to each other in 2017 after dating for almost six years. On Christmas Day, Andrew popped the question to Monet in their front yard by carving "Marry Me?" into a tree.
While speaking to PEOPLE, Daniella gushed about their engagement, stating,
"It's beautiful, and I'm so happy. I think I cried for a solid three hours."
In 2019, Daniella gave birth to their first child a son Gio James. Similarly, they welcomed their second child a baby daughter Ivry in February 2021.
Last September, Daniella gushed about her longtime partner, sharing a montage featuring sweet family moments. She then went on to pen down,
"11 years since I became a gf for the first time, hisss girlfriend (I was so nervous, but so sure), @gaftonguy, did you have any idea it would turn into all this? and honest question, everyone weigh in here, how many coffees do you think we've had together?"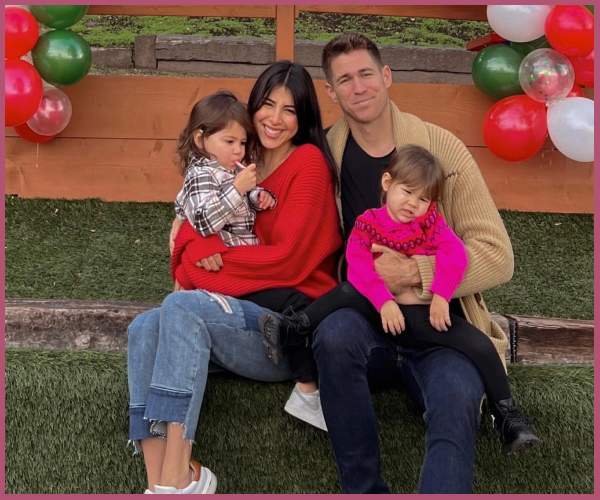 Also read Inside the Wedding of The Hobbs Sisters Lauren Hobbs and Nashville Drummer Neal Yakopin
Short bio on
Daniella Monet
Daniella Monet is an American actress and singer she is famous as Trina Vega in the Nickelodeon sitcom 'Victorious'.
She also played various guest roles on television. Daniella played an interesting role in the comedy-drama 'Zoey 101' and in the movie 'Nancy Drew' she had a supporting role. See more…