All about Danielle Busby honest Instagram Live, Daughters, Love story with Adam Busby and wedding!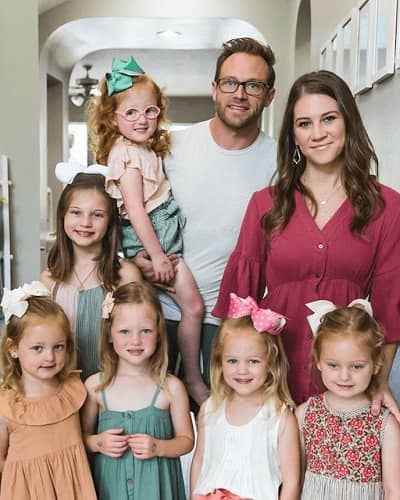 Danielle Busby is from the American reality series OutDaughtered. 
It features Danielle and Adam Busby who are parents to six daughters.
The series debuted on 10th May 2016 and the fifth season of the show premiered on 11th June 2019.
---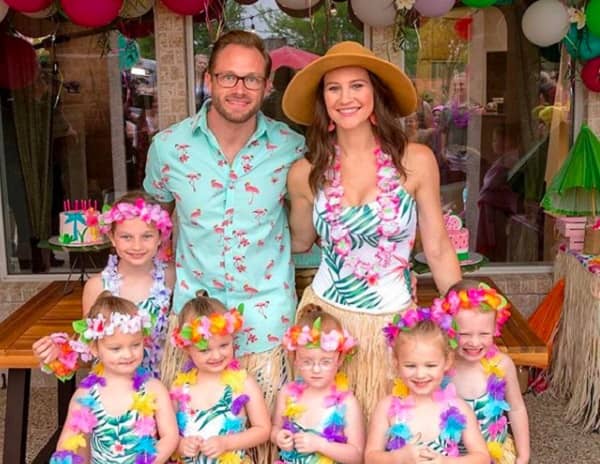 Danielle Busby's honest Instagram Live
On 21st January 2021, Danielle Busby came to Instagram Live where she revealed many things about herself. In the Live video, she was asked if she had cosmetic surgery after welcoming her quintuplets in the year 2015. She revealed that she did not have a tummy tuck.
Busby revealed,
"I know the 'after' body challenges our body faces after going through pregnancy, so if some other mom chose to have a tummy tuck, by all means … you do you."
She has been working out and she revealed the importance of making time for herself. In September 2020, she suggested mothers make time for themselves whether it is a workout in the morning or relaxing time in the tub at night.
Also read Mina Starsiak shares her second pregnancy journey on Instagram revealing her diagnosis with diastasis recti! Also, read about her married life with Steve Hawk, children, company
How many daughters does Danielle Busby have?
Danielle Busby has a daughter Blayke and quintuplets Ava Lane, Olivia Marie, Hazel Grace, Riley Paige, and Parker Kate. Their daughter Blake was born on 5th April 2011. Her quintuplets were born on 8th April 2015. Quintuplets were born through Caesarean section at 28 weeks of her pregnancy.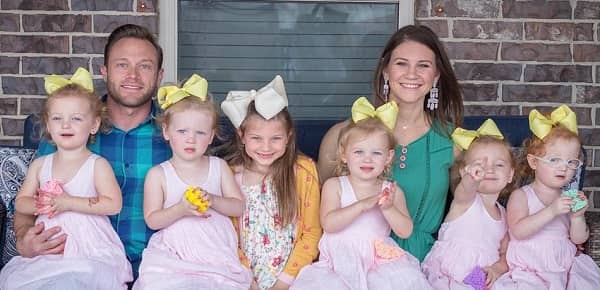 They were kept in the neonatal intensive care unit at the Woman's Hospital of Texas for their first few weeks. They were diagnosed with heart murmurs and it was treated with medication.
Likewise, her daughters Ava and Olivia are identical twins whereas Hazel, Riley, and Parker are fraternal triplets. Even though Danielle has six children now, she had struggled with infertility in the past. She became pregnant by intrauterine insemination both times.
Now that, Danielle has six children she does not have the plan to be pregnant again. When she was asked in an interview if she would try to have another baby, she replied,
"Shop's closed. It would be nice to have a little boy and carry on the Busby name here, but there won't be any more children unless one day God put it on our hearts to adopt."
Her husband Adam revealed that they will not shut the door completely and will stay open-minded. They are open to adopting more kids but giving birth to their own is not going to happen.
Married life with Adam Busby
Danielle Busby and Adam Busby met each other in the year 2003. They worked at the same Target store in Lake Charles, Louisiana. Even though they were coworkers it took them months to interact.
They used to have lunch together and Adam finally asked her out. Danielle agreed to go out at first and but later Adam canceled the plan.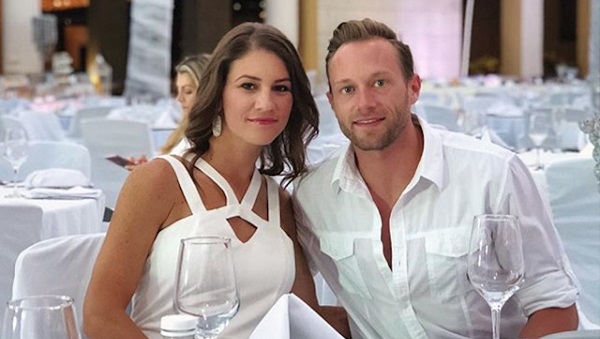 She again gave him a second chance and made a plan to go out on a real date at a local restaurant, Casa Manana. On their date, she got to meet his entire family. She shared,
"[I was] stood up on our first date, then found out our actual next date was a surprise for me to go meet his entire family at his sister's birthday party. God must have been in the works here making our hearts collide."
After dating for three years, they got married on 22nd July 2006 in a ceremony in their hometown. They are together since then.
Also read Is there a wedding of Lindsey Vonn and P.K. Subban? Know about their engagement and net worth
Short bio on Danielle Busby
Danielle Busby is an American reality star. She is best known for starring in the TLC aired American reality series 'OutDaughtered'. Read more bio…