Danielle Colby's hot dance video has created a big controversy! Been molested and forced to have adult relation maybe the reason behind her behavior
Do you know Danielle Colby from History Channel's reality TV series American Pickers? You do, don't you? Yes, the lady with about 30 tattoos inked on her body. The butterfly tattoo inked on her chest is the one you must have remembered. She is the Antique Archaeology office manager.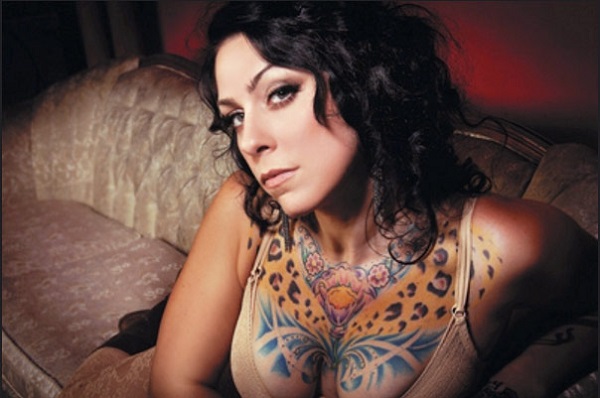 Does she love creating controversies?
Have you seen her sexy dance that has created a controversy around the media? It seemed as if she wanted to create one, maybe to be in the spotlight. And yes whatever you are thinking is not new.
Being a dancer, of course, she would dance, that's her job. The only problem is that her dance doesn't seem to be loved by many of them. This isn't the first time her dance has gone viral creating problems.
She has done it several times before. And says she is proud of being a Burlesque dancer. She is the founder and the performer of Burlesque Le' Moustache.
Do you want to know what Danielle answered when she was asked why did she dance naked? She said:
"For the last 38 years of my life I have been watching society as a whole, thinking to myself "Why the hell do human beings even exist?". Honestly we are innately selfish, simple minded (regardless of our massive thought capability), jealous, all too often hateful beings…

The first time I ever felt pure, selfless, genuine originality was while watching a 300lb woman play the accordion, in a baby doll outfit while singing "Fat Bottom Girls" during a burlesque review. This moment changed my life forever.

Never before had I seen a "fat bottomed girl" in that light, as a strong, confident, highly sexualized woman, more deserving of the stage than the slim, sultry temptress that had the spotlight 4 minutes prior.

Never in my life had I openly wept at a performance and been slapped in the face with the reality that I had been duped, suckered and lied to since childhood about what beauty was and was not. NEVER before had I cried myself to sleep afraid of my own potential, regardless of my weight or body type and never before was i more inspired to find that beauty in myself.

As I write this, tears streaming down my face, out of frustration that many people just don't f@$king get it! I am not a woman starving herself to fit in, nor am I augmenting myself to gain followers. I am who the f@ck I am, period.

I am a woman who endured abusive relationships unaware of my worth."
This is the long post from her facebook and this is not all. The letter is much longer where she describes how her life had turned out as and ever since she was forced to do what others would tell.
So she has ended up writing she wouldn't be changing for anyone else and live the life in her own way. If this is what she likes to do then, let's not have any problems with that. She has the full right to do what she likes after all.
You may like to read Mark Bowe-the American TV personality and presenter of the DIY Network's show Barnwood Builders!
Molested during 
Childhood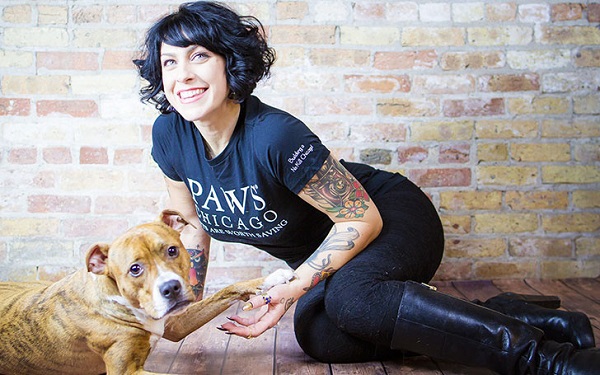 This innocent girl with a beautiful smile has many tears hidden behind her smile. She was molested as a child, had been brutalized and treated as an outcast from society. She was raised in Jehovah's witness, a very loving but strict household.
Growing up even as a child she was always judged for who she was. No one can understand how much pain she had to carry in order to live for a day. She was also in a forced adult relationship. This may be the reason she is the way she is today. Regarding her molestation, she said:
"Who am I? I am a 38 year old woman who has survived hell, was sexually molested as a child by a grown man who stole my innocence then, of course denied it as he denied molesting my older sister."
This sentences written by Colby shows how lonely she had been and how lonely she still is:
"I have created my own world, I live in it, alone and visit the other world when I have to, to see the ones I love and to make a living. Hopefully I leave a smile on the faces of those I see in the process, if not, well, so be it."
Being a mother of two children, she was left by her husband because of her career towards the television. You can tell this woman is not bad, the situation around her has made her do this.
You may like to read Dita Von Teese celebrates her 47th birthday with her friends in an LA restaurant!
Short Bio on Danielle Colby
Danielle Colby is a tv personality, Burlesque dancer, antique shop office manager, and boutique owner. She is featured in a TV reality series called American Pickers. More Bio…