Danielle Lloyd is on plastic surgery yet again!! Know about her past botched surgery!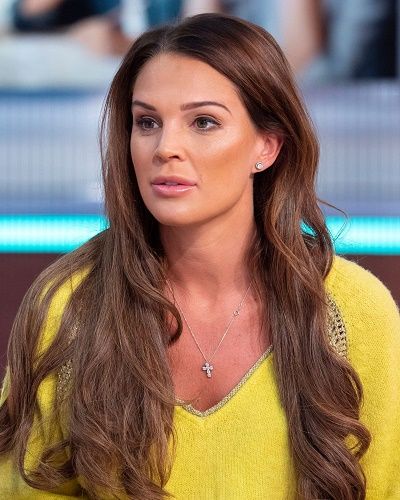 The 35-year-old model Danielle Lloyd is not new to plastic surgery.
The mother of four recently underwent a new procedure in Istanbul.
---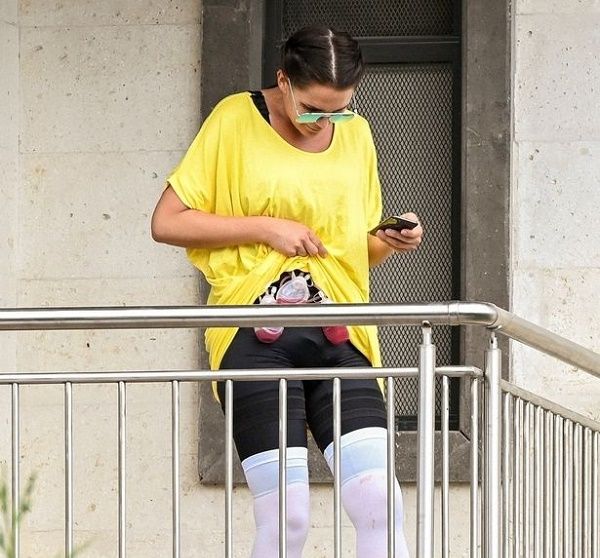 She was with two medical drains hanging down her waist on the clinic villa's balcony in Istanbul. She revealed in a very documented way what procedure she has done.
Seemingly, she underwent a full-body makeover with boob reconstruction, a tummy tuck, a bum lift, and a lipo. Lloyd has shared her gruesome plastic surgery body overhaul. She documented her plastic surgery journey in detail.
Also, read about Renee Zellweger finally opens up about plastic surgery allegations! Hollywood's discomfort with aging women?
Danielle's plastic surgery journey!
The mother of four is not shy about her plastic surgery procedures. She appeared on Good Morning Britain to defend her decision to undergo gender selection which caused a lot of controversies.
She has gone through a number of boob jobs and recently got a bum lift, liposuction, and yet another breast reconstruction.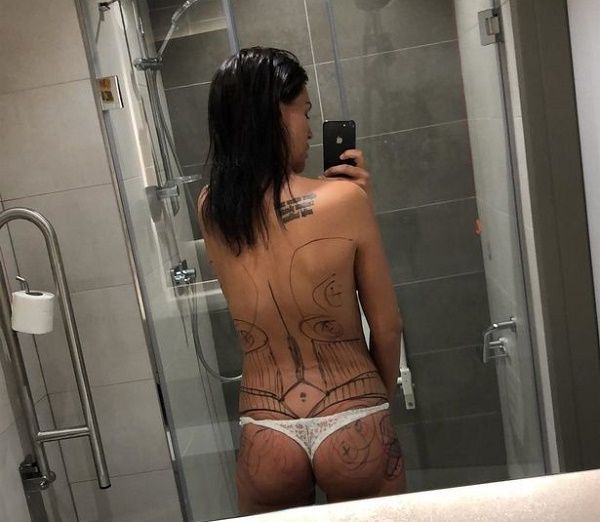 The winner of Great Miss Britain documented and shared her going through the gory procedure on the internet. Danielle shared a picture with red markings of the fat she wanted to be sucked out of her body.
She also shared numerous gory pictures of her procedures. She apparently got a bum lift, liposuction, Stomach tuck, and boob reconstruction. The model has done numerous boob jobs prior to this so due to some complications she apparently did a reconstruction surgery.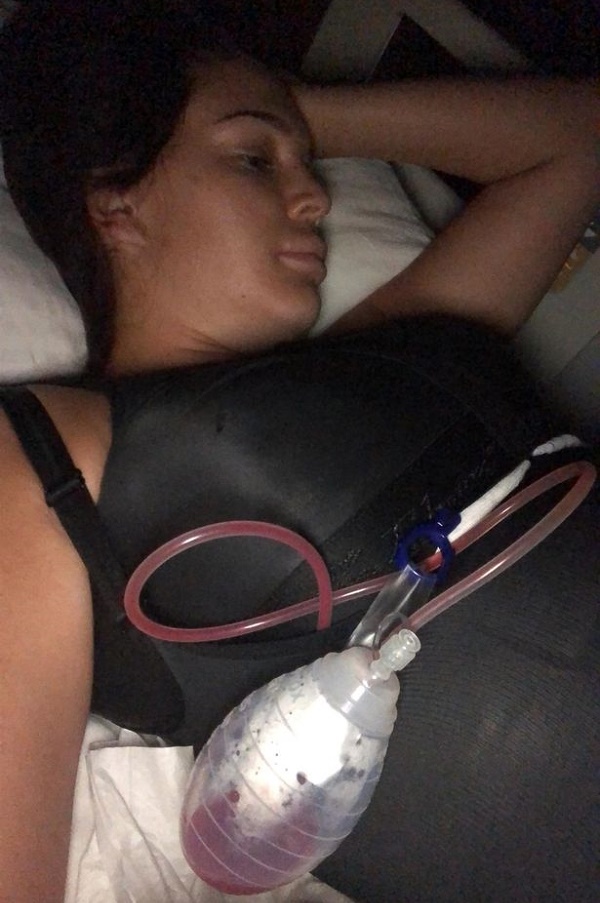 Dannielle is never the one to hide her cosmetic procedures. She has always been open and supportive of it. Even with people criticizing her left and right, she remains strong about her choices and even defends herself.
Also, read about Katie Price is saving and planning for a full-body lift plastic surgery to give her the body of a 20-year-old!
Danielle almost died due to a botched boob job?!
The model once woke up in a blood pool as one of her breast implants exploded. Danielle has gone through many boob jobs and in 2012, she reported of her boob job getting botched.
A blood clot had apparently formed in her chest after one of her implants exploded. In an interview with BBC radio, Danielle talked about her horrifying surgery experience, she said,
"I didn't know what had gone on, but my breast had burst open in the middle of the night and I had to get rushed to hospital.They put me back down into theatre and when they took the implant out they found a blood clot and basically I started to bleed to death,"
She added,
"I lost six pints of blood and you've only got six in your body so I had to have a major transfusion. I didn't know all this because I was under anaesthetic, but when I came back round I was terrified."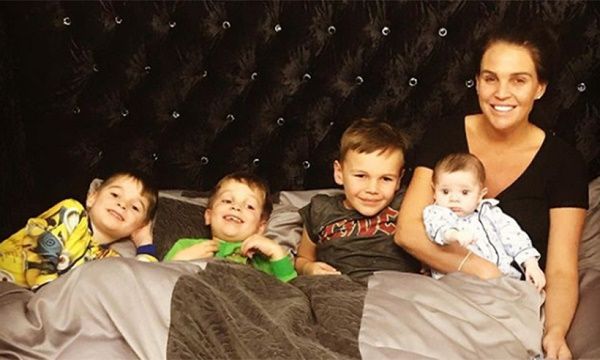 She also talked about how regretful she was of her actions as she thought about her children. She reportedly said,
"It made me think why did I ever do this to myself, I've got children. Imagine if I'd died and never seen them again. It was really terrifying."
However, she recently got full-body surgery in Turkey and was evidently, very happy and excited about it.
Also, read about 10 celebrities strictly says no to plastic surgery!! 
Short Bio on Danielle Lloyd
Danielle O'Neil famously known as Danielle Lloyd was born on the 16th of December 1983. Llyod was born in Liverpool, England. She is a former Miss England and Miss Great Britain. Danielle is currently married to Michael O'Neil.
Sources: Wikipedia, Birmingham Live, Metro, The Sun, Entertainment Daily, OK Magazine