Daphne Oz remembers her old precious memories with her little sister, Arabella Oz by posting their childhood photo!!
Being the eldest daughter among the four siblings in the family, Daphe Oz always seemed to be fond of reminding their old memories while having any conversation with her. Moreover, she has posted a nineties throwback of their photo when they were kids.
Daphne O's picture with Arabella Oz
The woman, who is now a mother of two children, looks of about six years old in the sweet Throwback snap she posted. In the photo, she strikes a pose with her younger sister, Arabella Oz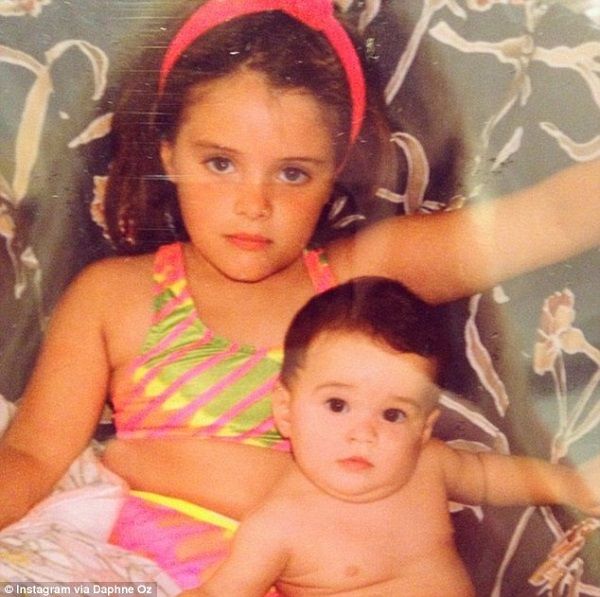 Above photo is the post which was posted by Arabella Oz'a elder sister, Daphne Oz. She captioned the photo as:
"#Tbt Oz girls keeping it 90s"
To the surprise, the post had more than 2000 likes.
In the above photo, Daphne Oz who is now 28, wore a bright pink and thick headband with a swimsuit of a matching color, pink. In front of Daphne Oz, there is her little sister, Arabella Oz who was five years younger. She rested on her chest while both of them look adorable at the camera.
Arabella Oz and Daphne Ozseemed as if they were resting on a sofa, with a floral blanket covering them.
There were so much of positive response of the fans as well. In the comments section, one of the fans wrote:
"You two look so much alike,"
Similarly, another fan wrote:
"Aw i thought you were a natural blonde!"
The bond between the four brothers and sisters is very strong and unbreakable. They have always been in a unity. None of the rumors and controversies let the siblings to be separated. They have always been together since their childhood.
Strong gene of the Oz family
It is very interesting that the Oz family has a very strong bond regarding genes. The new born baby of Arabella Sezen Oz has a resemblance with the six-month old daughter of Daphney Oz with her husband, John Jovanovic.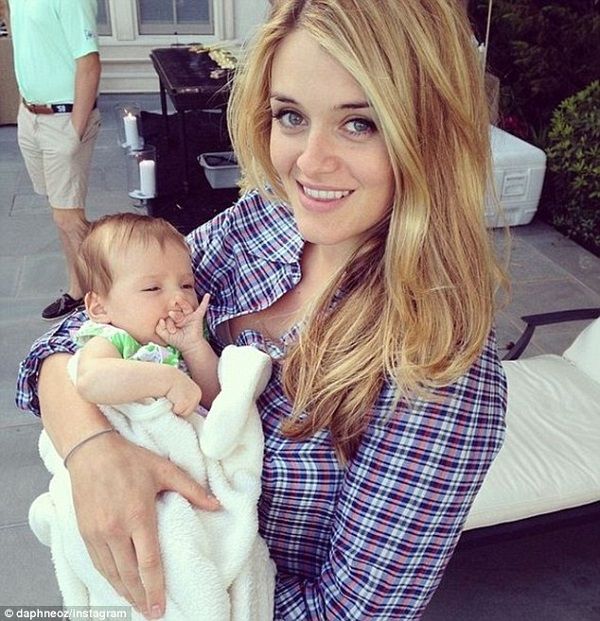 The gorgeous Arabella Oz gave birth to a baby whose face resembles the face and characters of her elder sisters' daughter. This shows that the gene is certainly very strong in the Oz family.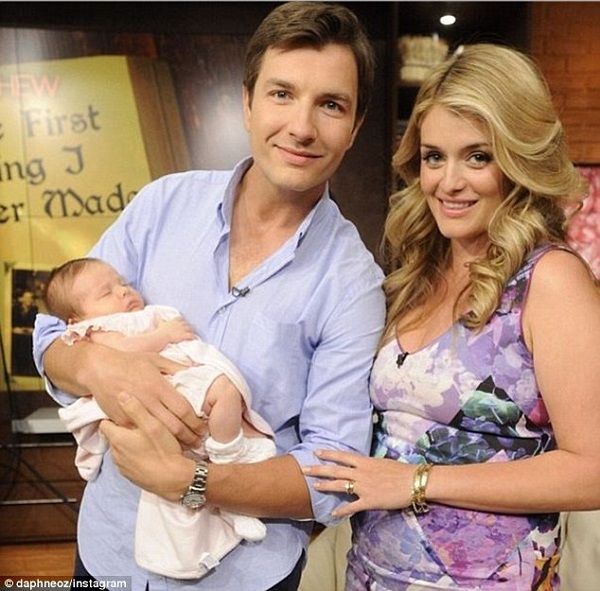 The above photo of Daphney Oz with her husband, John Jovanovic and their child was taken during the month of May 2014. In the photo, the pretty mom wears a blue and pink plaid shirt as she gives a pose to take a photo with her baby girl. She wrote:
"Wouldn't be a party without this little girl,"
Arabella Oz's elder sister, Daphney Oz first met her husband, John Jovanovic while they both were studying at Princeton. The couple got married in August 2010. Their daughter is the first grandchild for Arabella Oz and Daphney Oz's parents, Dr. Oz and his wife.
The happy couple revealed to name their baby girl as 'Philomena Bijou Jovanovic'. And they want to call their baby as 'Philo' for short. As the baby girl was the first baby who was born for the next generation, Arabella Oz and their younger brother Zoe Oz has lots of love for Daphne Oz and her husband's baby.
Short Bio on Arabella Sezen Oz
Arabella Sezen Oz is a celebrity mainly famous because of her family background. She is the daughter of Mehmet and Lisa Oz. Mehmet is one of the apex surgeons. Lisa is a producer/writer/TV host. Her sister, Daphne Oz is also involved in TV field. She is a nutrition author and a television host. Arabella is an actress. Presently, she is a famous for appearing in a film, "When the Starlight Ends." The film was directed by Adam Sigal and released in 2016. More bio…