Who is Dara Tomanovich? Know about her relationship with Bill Hemmer, early life, arrest, net worth, social media, biography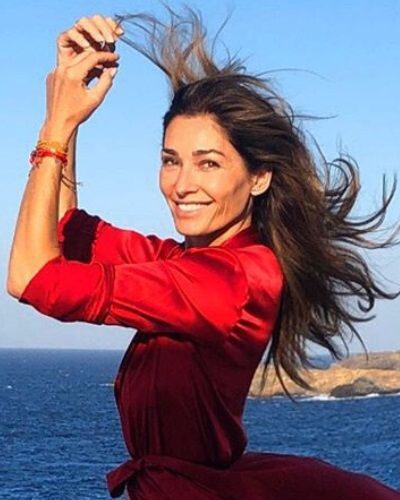 Dara Tomanovich is a Canadian actress and model. Dara is known for Being Flynn and Family Affair. She first worked as a lead model for the fashion house when the German fashion designer met her. Her talent was recognized and she started as a lead model at the age of 18. She became the face of Chloe.
Tomanovich was able to book a campaign with the cosmetic line L'Oreal, in which she had the opportunity to work with photographer Patrick Demarchelier. As per her Instagram account, she is still working as a model for the B&M Models agency.
Dara Tomanovich and Bill Hemmer's relationship
Dara Tomanovich and Bill Hemmer started dating each other in the year 2005. Bill Hemmer was working for Fox News at the time. They were very much in love and often went on a date at the top of the Empire State Building. They dated for almost eight years.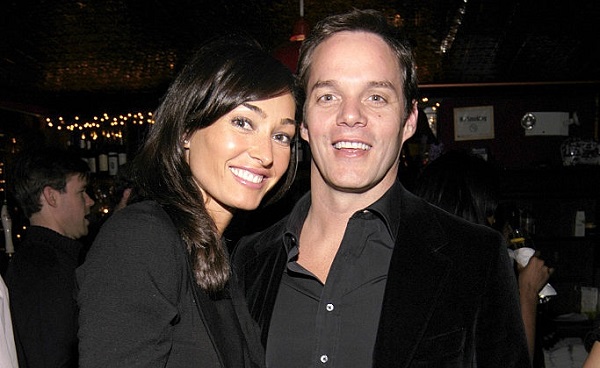 But sadly in 2013, the couple decided to break up. Their longtime relationship fell apart. After that, she was seen with Britain's Prince Andrew. Agency Spokesman denied making comments on spotting them together. After divorce with wife Sarah, Andrew had invited a number of guests to join him at the race meeting during the week and she was one of them.
Also read The Real Reason Behind Break-up Of 90 Day Fiance Big Ed And Rose Marie; He Talked About Bullying And His Relationship With Rose!
Early life of Dara Tomanovich
Dara Tomanovich was born in 1969 in Toronto, Canada. She lived in Paris working as a model for five years. After that, she moved to New York and started studying acting at The William Esper Studio in Manhattan. Tomanovich learned to act using the Meisner Technique, a technique of method acting that focuses on personal interaction.
She is private about her family. On 11th May 2020, Dara wished her mother on Mother's day and wrote,
"Happy Mother's Day to my amazing Mom who if I had your blue eyes …imagine the career I could have had ???????????? #live4urkids#♥️usomuch#giggles#atuncleevans#UES"
Her father passes away 25 years ago. For her father, she shared his photo on Instagram and wrote a sweet caption,
"5 years ago today my most beloved father passed away… Everyday I walk with u at my side… Tati ????????????"
Dara's arrest
Back in 2014 after break up with Bill, Dara was arrested for DWI in New York. She crashed her Porsche in Manhattan and when police came she as stumbling around. She was offered a sentence of a $750 fine, three days of community service, and no license for a year after she crashed her Porsche 2014 July in the West Village.
Likewise, she was unable to be on her feet as per police reports. She used the name of Michael Bloomberg's name and warned the police,
"I can get you fired or transferred,"
Both Michael and Dara did not make any official comment on the incident.
How much is Dara Tomanovich's net worth?
Dara Tomanovich has an estimated net worth of $10 million as per Celebrity Net Worth. She earns a huge amount of money from her career. As an actress, she has worked in Bio-Dome, Back in Business, Gun, Perfect Target, Amnesia, Highlander, Mortal Kombat: Conquest, Just Shoot Me!, Diagnosis Murder, The Practice, Pups, Sled Storm, Nash Bridges, Secret Agent Man, Bar Hopping, Family Affair, and Being Flynn.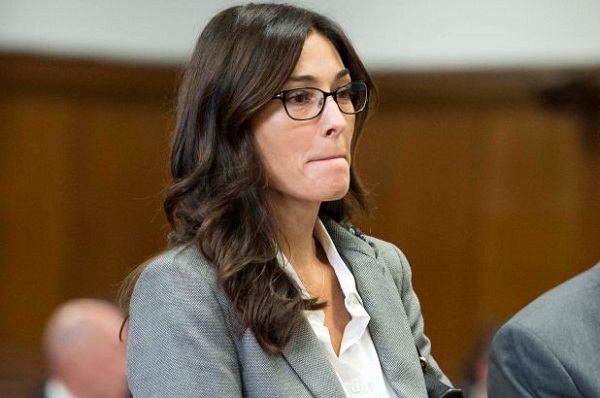 Also read Real reasons behind Ash Naeck and Avery Warner's break up! Know about his relationship, disagreed to get married after show, Grave's disease, more biography
Is Dara Tomanovich active on social media?
Dara Tomanovich is active on Instagram only. She uploads posts from time to time on her Instagram. As per her bio, she is an innovative artist and Premium Model in Paris. She is a dog lover and has adorable dogs.
She loves traveling, taking pictures, and hanging out with family and friends. Furthermore, she has uploaded pictures of lizard, horse, dogs, monkeys, goats, and many others.