Darci Lynne Farmer: the gifted 12-year-old ventriloquist, her great performance on AGT and her ambitions: Read on for more!
On 30th May 2017, it was the premiere of the season 12 of NBC's 'America's Got Talent'.
Season 12 of America's Got Talent and the Golden Buzzer
Oklahoma's 12-year-old ventriloquist Darci Lynne Farmer had participated on this first episode. She was there with her rabbit puppet, Petunia. Just minutes before the premiere, Darci Lynne Farmer told Gossip Cop:
"Without my puppet with me, I never would've imagined walking out onto the 'America's Got Talent' stage."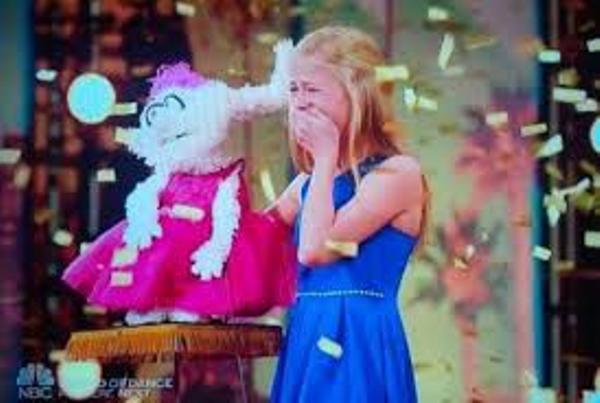 She is thankful to her puppet for helping her find her voice. She could come out of her shell due to Petunia. She admitted that she was a shy person and used to not even do eye contact. But with Petunia beside her, Darci Lynne Farmer started her act and was seen happily giggling as she stood in front of the huge TV audience. There seemed to be no fear or shyness there. Petunia had made Darci bold enough to face the world.
Darci Farmer said in her introduction:
"For me it's always been, you know, hard to talk to people. I'm not good at eye-contact, and things like that,"
The judges asked her why she was auditioning. Darci Lynne Farmer replied:
"It was one of my big dreams. But also I would really like to keep ventriloquism alive, because it's not common."
Petunia started singing and would shush Darci in between if she tried to intervene. Darci received a standing ovation for her act. She burst into tears with the huge applause.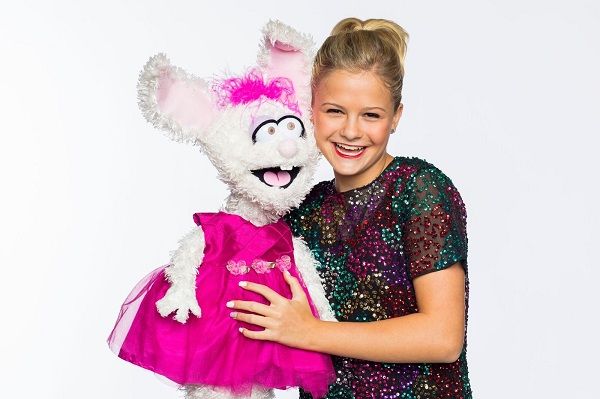 What did the Judges say?
Howie Mandel said:
"I believe that that rabbit is a real separate person," 
Simon Cowell remarked:
 "I love you and believe you're gonna go far. You just changed your life tonight. I'm going to remember you in a week, in a month, in a year. You're both brilliant. And when you've got it, you've got it."
Heidi Klum praised:
"I think what you do is really special, and I want to know where you found that bunny because that bunny can really sing. It was perfect from beginning to end." 
The icing on the cake came from English singer, actor and author Mel B who said:
"You make my heart melt. You were brilliant. I'm trying to describe how amazing it was. You know what?!"
And she stretched her hands and pressed the 'golden buzzer'
Darci was overwhelmed and amidst the raining confetti, Darci only cried even more.
The golden buzzer could be used by the Judges to fast forward their contestants directly to the live quarterfinals. It can be used by the Judges only once and Mel B had decided to use her chance up in the first episode itself. Such was the magic of Darci's act.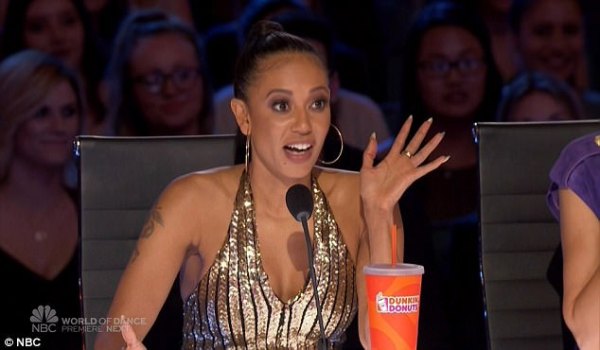 You may like to read Angelica Hale's audition at America's Got Talent Blew the Judges and audiences with her mesmerizing voice! Her sad story and awesome voice-Check out!
Who is Darci Lynne Farmer?
Darci Lynne Farmer is a 12-year-old female from Oklahoma City, Oklahoma. She had first seen a ventriloquist at the local church and Darci had wanted to try it. She knew that she wanted to be a ventriloquist one day. Initially, her parents were reluctant to get her the puppet she had requested. Her mother Misty Farmer said:
"Actually, her dad and I discouraged the puppet for a long time."
Darci is also a gymnast and a singer. Her mother thought that her daughter's hands were already full with so many extra-curricular activities and could not take on any new activity. Her father Clarke Farmer said:
"It was her persistence. That's what told us how passionate she was about it."
Even a gifted singer may find ventriloquism difficult. To add on, Darci was also terribly shy. She was so shy that she could not even sing a song in front of her dad.
Her parents gave in to her persistence and gifted her puppet on her 10th birthday. Darci Lynne Farmer had taken to ventriloquism just two years back. Darci soon started training with a professional ventriloquist, Laryssa Bonacquisti. The 18-year-old Texan, Laryssa was a local pageant participant. Talking about her, Darci says:
"I thought it was fascinating and really, really wanted to try it. She gave me advice on how to use certain words and tips so my mouth didn't move."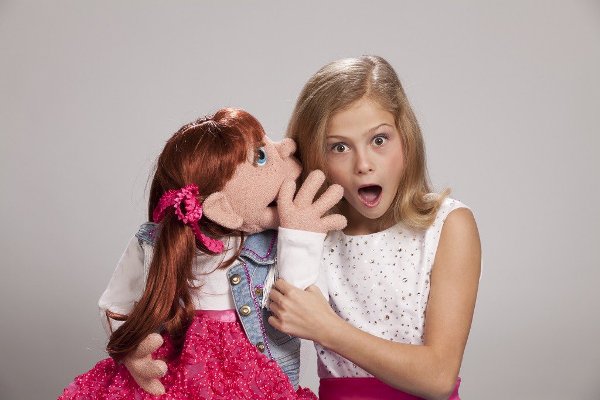 Darci was so good at it that in no time she did solo shows in her own town and also started competing in talents shows. After just 1 month of learning the craft, Darci Farmer competed on the 'Edmond's Got Talent show in her hometown with her doll, Katie.
She won the first prize of $300. In the early part of this year, Darci requested her parents to take her for the 'America's Got Talent' show. Darci and her singing rabbit were the show-stoppers at the first episode of 'America's Got Talent'. This episode was recorded in March 2017 in California.
However, Darci Lynne Farmer had managed to keep her success a secret form last few months. When one of her friends asked her:
"did you get the golden buzzer?"
Darci replied:
"Really?! That is really hard to do. Really?"
Also read Simon Cowell Mini-me ruled his Show! His 3-Year-Old Son Eric Steals the Show on 'America's Got Talent'!!
Darci's parents were confident of her performance and knew it would be the best. They are now eyeing the $ 1000000 prize. The live shows are going to commence at the end of summer. Darci has made up her mind to practice the whole summer for her act at the live shows.
Darci took to the social media to express her gratitude. She wrote:
"These last 24 hours!!! Unbelievable! Trending #1 Thank you AGT!!"