Darin Brooks and Kelly Kruger "she's finally here!!", welcomes baby girl Everleigh Jolie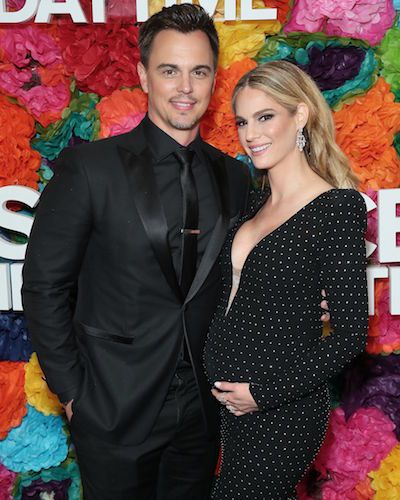 It is undoubtedly the happiest day for Darin Brooks and Kelly Kruger. Congratulations are on their way, as the couple celebrates the welcome of their baby girl Everleigh Jolie Brooks.
On Sunday, September 22, Brooks delighted us with the news of their newborn baby girl.
Welcome, Everleigh Jolie!!
The baby girl Everleigh Jolie came into the world on the 22nd of September this year at 4:13 am in Los Angeles. Babygirl, Everleigh was born weighing 9 lbs and 1 oz, and 21.5 inches long.
Kruger Brooks took it to her Instagram to share with us the joyous celebration. The actress can be seen holding her baby girl with her husband by her side and let's not forget their lovely dogs. It finally looks like a complete family now. With the post she shared,
"Shes here!! ???? Everleigh Jolie Brooks 9/22/19. After a really long journey (and a really long labor!) our precious baby girl is finally here! She was definitely worth the wait! We couldn't be more in love."
Also, read about Teddi Mellencamp is pregnant with her third child with husband Edwin Arroyave! Does she have any cravings or aversions?
Kelly Kruger also shared her happiness with the baby girl. Kelly who is starring in No place Like Home this fall interviewed with People where she poured her thoughts,
"It still feels so surreal, like one big blurry dream, We've waited so long to meet our little girl and we can't believe she's finally here! She's everything!"

"We keep looking at her in disbelief that we made her," the new mom, 36, adds. "We look at her and try to figure out who she looks more like. She has my hair because I also was born with a ton, and she definitely has Darin's height."

"Jolie in French means beautiful, so we always knew that would be the name if we had a daughter one day. Then when we met her, she looked like and Everleigh and since it felt like forever from when we started trying to get pregnant to finally meeting her, the name just fit her perfectly," Kelly says.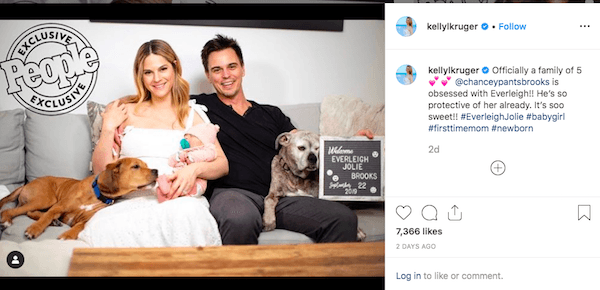 Also, read about the Surprise! Joanna Krupa announces the gender of the baby. Pregnant with her husband, Douglas Nunes
Darin Brooks and Kelly Kruger's road to being parents
Everleigh Jolie Brooks is the first child the couple has welcomed together. The joyous news of the couple expecting their first child was delivered on April 15.
The couple first met while working on the television show Blue Mountain State and tied their knots in 2016. David and Brooks first revealed the gender of their baby through Instagram.
The couple shared a video of their baby gender reveal party which revealed they were gonna welcome a baby girl.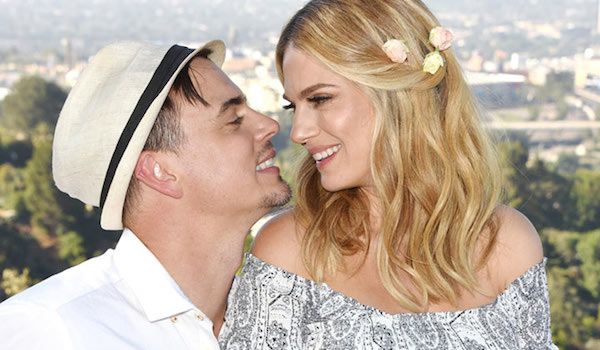 The couple revealed to PEOPLE that they had been trying to conceive for about a year now. They shared,
"After about a year of trying to have a baby, we couldn't be more excited to be bringing our love into this world!" Kruger told the magazine about the baby being born in September. "It still doesn't feel real aside from the morning sickness, fatigue, crazy changes to my body and the fact that I sobbed on the airplane watching Instant Family – it usually takes a lot to make me cry."
Brooks also talked about the whole pregnancy and his wife Kelly. He commented,
"Kelly's been truly amazing through this whole process! She's been filming and working through it all, which is incredible! And just the strength and energy she has had to be the bearer of this new little life form is inspiring! It has brought us closer together and we just can't wait to meet the little me or Kelly!"
Heartfelt congratulations to Darin Brooks and Kelly Kruger on their first child. We are delighted upon the arrival of the news and wish the pair best wishes for their future together as a family.
Also, read about Inside Jennifer Lopez and Alex Rodriguez's extravagant engagement party in Los Angeles
A short bio on Darin Brooks
Darin Brooks is a famous American actor and writer, best known for his role as Max Brady on the NBC drama series Days of Our Lives. He is also popular as Alex Moran on the Spike TV series Blue Mountain State. He is widely recognized for his role as Wyatt Spencer on the CBS soap opera, The Bold and the Beautiful. More bio…
A short bio on Kelly Kruger
She is a Canadian Television, film & Soap Opera Actress, and producer, known for Entourage (2004), Criminal Minds (2005), and Blue Mountain State. More bio…
source: soaps