Some Of The Most Daring Red Carpet OutFits American-Chinese Actress Bai Ling!
Bai Ling is an American-Chinese actress who grew to fame with her TV shows and movies. Besides movies and TV shows, she is also popular for her outfits on the red carpet. Some of her outfits are very daring and fashionable.
The actress pulls off the look with her amazing looks. Here are some of the daring outfits of the American-Chinese actress.
Dragon on the back
Ling is popular for her outrageous red carpet style for many years. In 2015, she arrived at MTV show awards in a gold corset-style type that resembled armor.
The dress also had a giant dragon rearing its head over her shoulder. Ling paired the looks with a semi-sheer feathered black mini-skirt.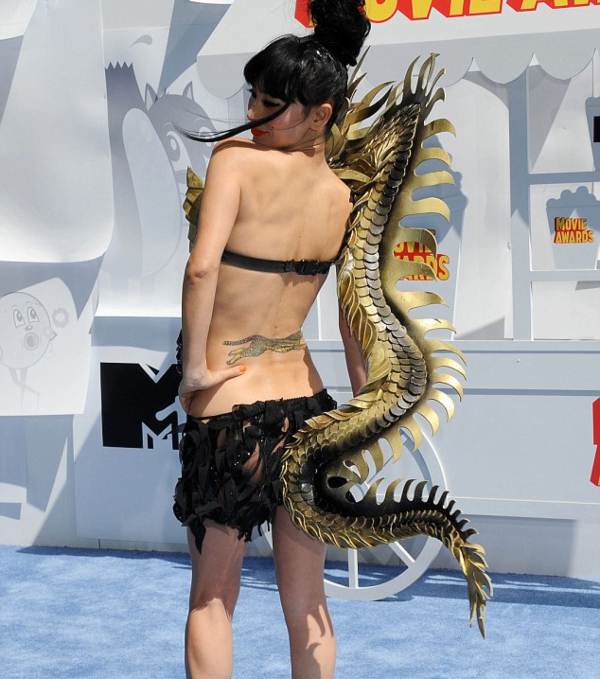 Icon-styled dress
In 2015, Ling was at the International Fashion Film Awards in Beverly Hils. She arrived at the premiere with the icon dress. Ling wore the icon which read "Bai Ling's Cooki: Film Proposes: Will You Marry me? Fashion Says: YES!!!". The two icons and the signs were perfectly hiding the spot. She paired her look with high red-stripper boot hills.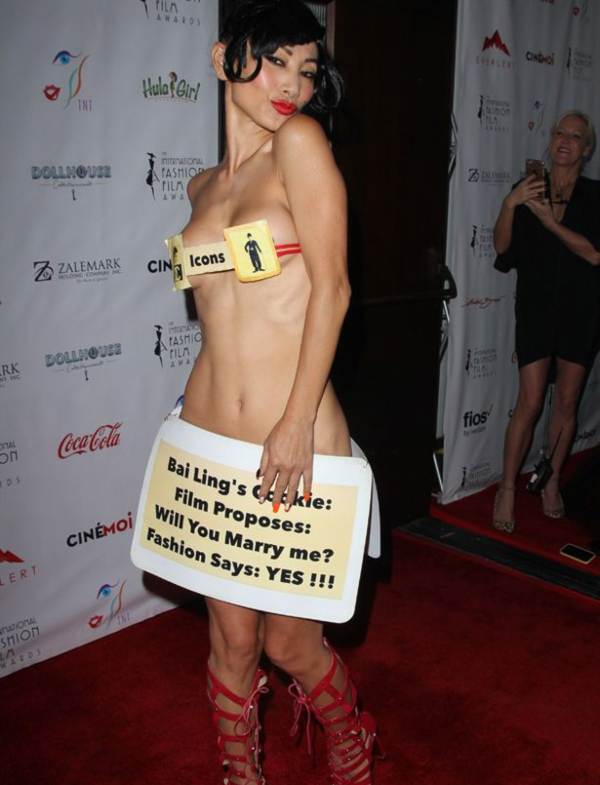 Another street-sign dress
Bai has always shocked people with her most bold and daring outfit choices on the red carpet. In a Hollywood film festival, she only wore a gun-shaped bra and a Hollywood sign bottom. She completed her look with hair tied up and a full face of make-up.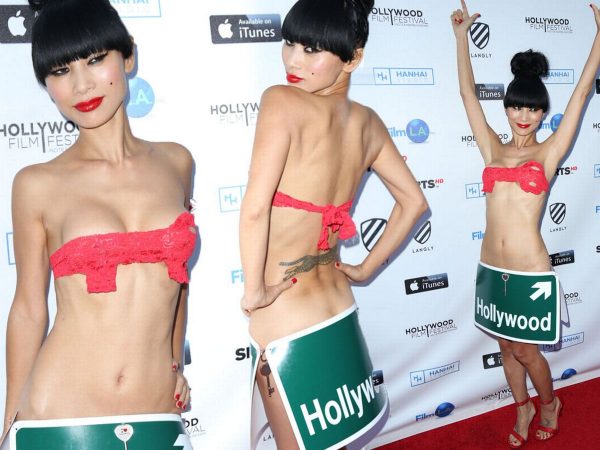 Bai Ling in LA premiere
In 2014, Bai went to the LA premiere of The Keys barely dressed. She covered her assets with black sequin strips which looked like a key.
Moreover, she left the upper body bare besides that. The actress paired her revealing top with the revealing see-through. The skirt had several cuts with a flower covering the right spot.