Darius Jackson Celebrates Pregnancy News with Keke Palmer's Sweet Baby Bump Picture!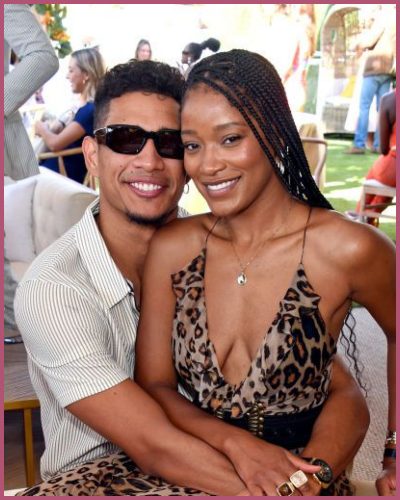 Keke Palmer recently announced her pregnancy with her boyfriend Darius Jackson.
The actress appeared on Saturday Night Lie where she showed her baby bump.
The pair started dating in 2021 after meeting through Darius's brother.
---
Darius Jackson celebrates Keke Palmer's pregnancy announcement
Darius Jackson is excited to become a dad for the first time.
On Thursday, Keke Palmer revealed that she and Darius are expecting their first baby together. And now it looks like the couple can relax that their baby news is finally public.
The actress was hosting The Saturday Night Live over the weekend when she announced the baby's news and her boyfriend took to his Instagram Story with a sweet tribute.
Daulton shared a picture of Keke showing off her baby bump in a brown sweater dress. He simply captioned the photo, "2023 ❤️,"
The Nope actress also gushed over her beau and reflected on hosting the sketch comedy show on her Instagram.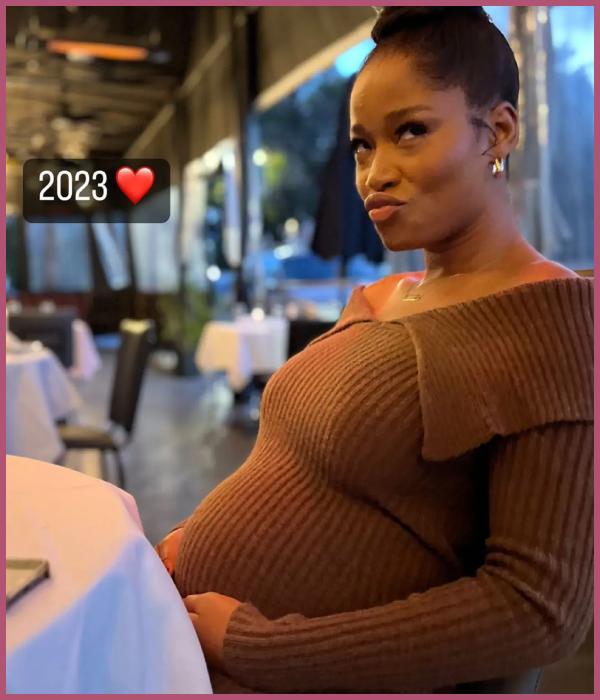 She shared a series of snaps from the episode and captioned it:
"I had such an amazing time hosting SNL! Truly such a unique experience, I learned so much. The cast was incredible, I was so happy to be taken into their home for such a short time,"
In a lengthy post, the 29-year-old actress continued:
"This year has taken me for a ride! And how cool, my baby and I are already doing it all together. Thank you God! Thank you to my amazing parents and family who continuously support me."
Also, Read Keke Palmer is pregnant with Her First Child with Boyfriend Darius Jackson!
Keke gushed about Darius publicly in March
The Rags actress also thanked her supportive partner for giving her "the things that only true unity" can bring.
She thanked Jackson by saying:
"Love is all we have isn't it, you do nothing in this world alone and trust me, I am not alone!"

"Very grateful… Happy Holidays."
While delivering her SNL monologue, the Hustlers actress looked stunning in a chocolate brown blazer. She then unbuttoned her blazer to reveal her growing bump.
The mom-to-be said: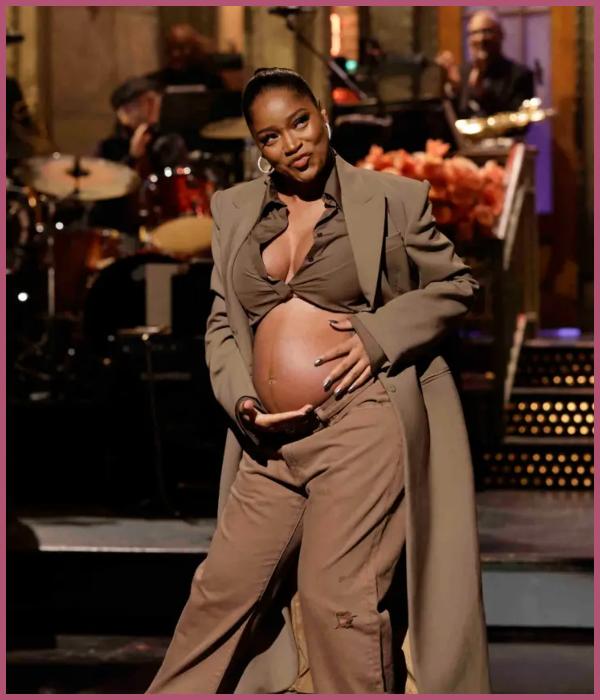 "There's some rumors going around. People have been in my comments saying 'Keke's having a baby, Keke's pregnant,' and I want to set the record straight — I am,"

"You know, I gotta say though. It is bad when people on the  internet spread rumors about you y'all, but it's even worse when they're correct," 
Palmer concluded:
"But honestly this has been the biggest blessing, and I am so excited guys — I'm gonna be a mom!"
Palmer has mostly been private about her love life but gushed about her man in March in an interview.
In an interview with Bustle, the actress said:
"This is the happiest I've ever felt with someone,"

"So why would I go out of my way to hide this person? That's a lot more work than just living in my life and being in my life." 
The couple started dating in 2021 after meeting through Jackson's brother.
The baby is due in 2023.
Also, Read Romeo Miller Welcomes First Child With  GF Drew Sangster! Let's Know More About Romeo's Baby Mother