Dark Secrets and Fantasies Exposed! Celebrities leaked private message screenshots!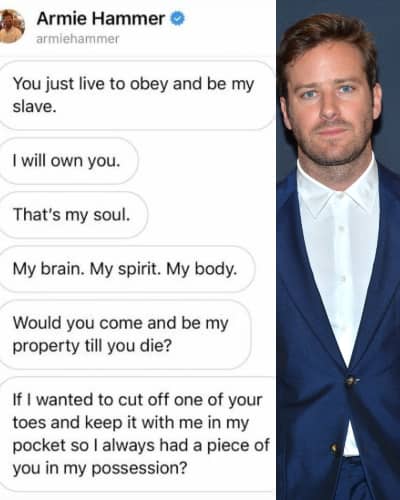 You put your heart out while messaging because it's a private area to message somebody. Nobody expects that message to be public!
But these are some unfortunate direct messages that went viral at one point. This changes the lives of many people including celebrities themselves. However, now everyone has moved on in their life and is doing the best thing they could do. But this incident has left some dark secrets about the celebrities that we adore so much.
Texts between Amber Heard and Johnny Depp's assistant!
Never seen before text message was sent from Amber Heard to Johnny Depp's assistant after the actor had kicked his wife. The text exchange reportedly took place in May 2014, which shows Amber allegedly texting a man called Stephen Reuters. The man in question is said to be Johnny's assistant and has worked with him on numerous films including Black Mass, Dark Shadows, and Pirates of the Caribbean.
The text reads:
"Think he's just texted you. He's incredibly apologetic and knows that he has done wrong. He wants to get better now. He's been very explicit about that this morning. Feel like we're at a critical juncture."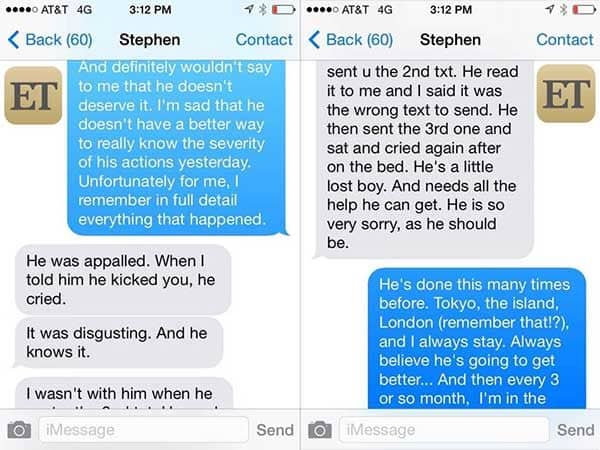 Also read, The house of Johnny Depp is hit-and-run! Know about his new Russian dancer girlfriend Polina Glen!
Sexual fantasies chat of Armie Hammer leaked!
Hollywood actor Hammer's name has been trending on the internet after screengrabs of private chats got leaked on the internet. His name on the chat extensively talks about sex and cannibalism. The chat shows what he likes in his bedroom ranging from confirming that he's a "cannibal" to calling his girlfriend his "slave" and laying down all his sexual fantasies. In one he says he would like to feast on different body parts of his ex-girlfriend.
Armie responded after the leak of the chat, he said,
"I'm not responding to these bullshit claims but in light of the vicious and spurious online attacks against me, I cannot in good conscience now leave my children for 4 months to shoot a film in the Dominican Republic."
He added,
"Lionsgate is supporting me in this, and I'm grateful to them for that."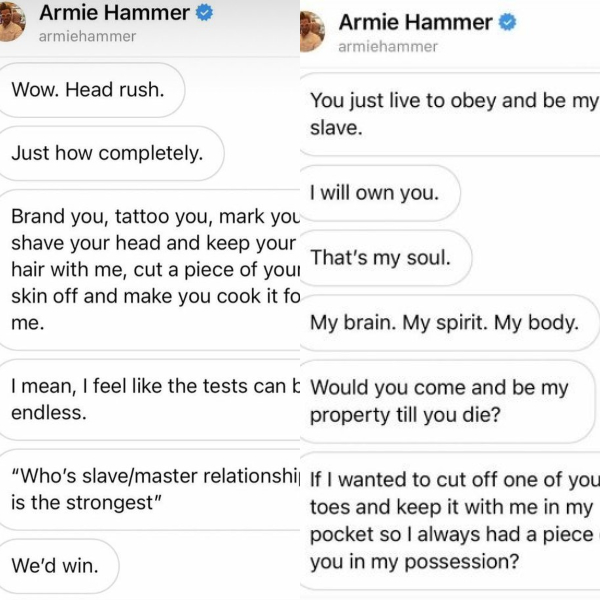 You may also like to read Yet another accusation on 'Call Me By Your Name' actor Armie Hammer? Was he cheating on his wife Elizabeth Chambers?
X-rated texts between Selena Gomez and Justin Bieber!
Before Justin was married to Hailey Bieber it seems like Bieber had been sending Selena Gomez raunchy pictures to pull her back in, which soon ended in an argument. The message screenshot was verified real, as it was forwarded by a cellphone registered to Gomez's stepfather, Brian Teefey, to one of her friends.
The Baby singer wrote:
"Baby come on. I love you."
To which Selena furiously responded:
"I don't buy that bull *** anymore. I was honest with you and I gave you a second chance…All my friends were right. You're such a**."
Also read, Selena Gomez Accused Her Ex-Boyfriend Justin Bieber Of Emotional Abuse!
James Packer's sex chat with Charlotte Kirk and Kevin Tsujihara!
Australian billionaire businessman James Packer has been dragged into a Hollywood sex controversy after the leak of text messages allegedly between him and a young actress. In 2013, text messages between British actress Charlotte Kirk and Warner Bros chairman and CEO Kevin Tsujihara were revealed.
Their text messages were from Tsujihara suggesting a quid pro quo sexual relationship between the aspiring actress and studio head Tsujihara after their meeting, in which he made promises that he'd introduce her to influential executives and she'd be considered for roles in movies and television.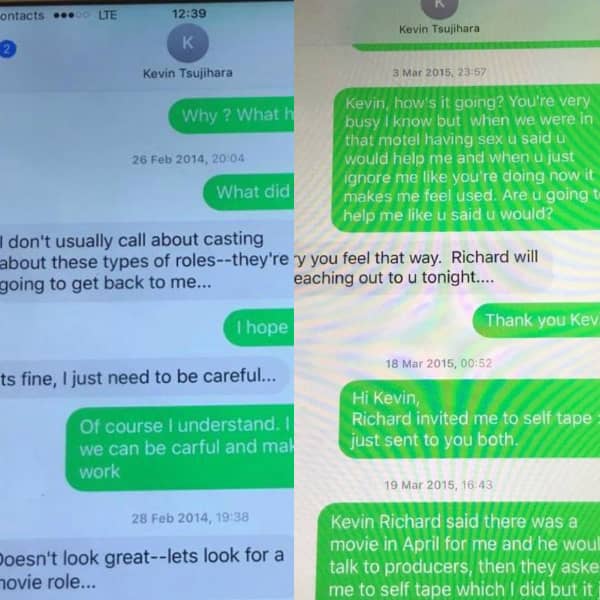 Also read, Mariah Carey personal life secrets: affair, married life, divorce