Darren Criss took over social media with Nude Pic! Explains-'Everyone Gets to Do One'!! Check out his Lifestyle, Career and Relationship!
Hot Nudes! Darren Criss showed his perfectly shaped body in the mirror selfie and it is the Body Goals! The 30-year-old American Crime Story actor shared a nude photo of himself from the set of his new FX series. Let's Check out the eye-popping Pic!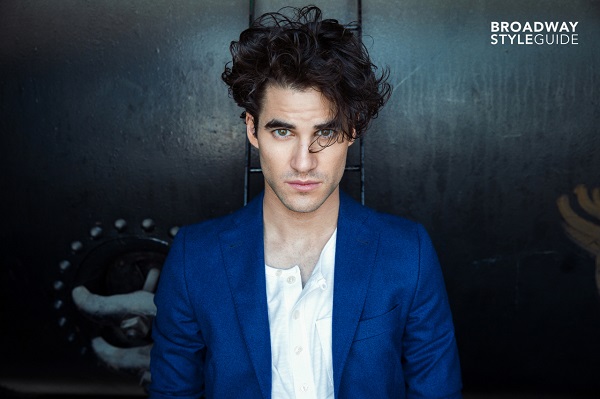 Dareen Criss- Nude Selfie
Dareen Criss has opened out from his initial hesitation and shared us some incredible shape of him. Alongside the now-viral photo, in which he's posing in the mirror completely nude — except for a strategically placed Speedo that he is holding instead of wearing — Criss wrote:
"So what's more red? My sunburn, my speedo, or YOUR FACE??? #ACSVersace"
The fully-nude mirror selfie shows Criss' incredibly buff bod. But before he shared the hot pic to the world on Tuesday, May 30, he was bit hesitant but later came around it although it wasn't his first instinct. He also shares to the UsWeekly that before he made the bold move he got words of encouragement from his loved ones, the actor, 30, decided to go for it.
"It actually took many many days to figure out if I was going to do it or not," Criss told Us Weekly at the iHeartRadio Much Music Video Awards in Toronto, Canada, on Sunday, June 18. "I asked a couple of my friends, I asked my girlfriend and they all agreed I should do it."
The American Crime Story actor, who is dating writer/producer Mia Swier, joked that the photo is something that every member of the photo-sharing app should be entitled to post "I'm not much of social [media] guy, but I feel like everyone gets to do one," he explained of the post, which has more than 240,000 "likes" to date. "Life is too short. Sammy Davis Jr. once said, 'If they don't talk about you, they don't give a damn.'"
For the new The Assassination of Gianni Versace: American Crime Story, Criss is playing serial killer Andrew Cunanan who murdered fashion designer Gianni Versace. Penelope Cruz is starring in the new installment as Donatella Versace, and Ricky Martin is playing Gianni's partner Antonio D'Amico.
However Now Criss opened up about shifting his focus from acting to music while American Crime Story is on hiatus. "I'm concentrating mostly on my music and my band," he said. "My band is called Computer Games and our debut came out in April. It's a band with my brother and basically the project we have been working on our entire lives."
Well, Dareen Criss, You do what you do! Keep on giving us pleasant surprises for our eyes!
Short Bio on Dareen Criss:
California-born Darren Criss was born as Darren Everett Criss on February 5, 1987. He possesses American nationality. Multi-talented Matthew is an actor and a singer. He is also popular as a lyricist/songwriter. Additionally, he is famous for starring as Harry Potter in "A Very Potter Musical". He earned a nomination for EMMY Award for writing the song, "This Time".
Presently, he is a prominent figure among the media as the star of an American musical comedy-drama television series, "Glee". He portrayed the role of Blaine Anderson in the series. – See more at…