Date Night! Nick Viall and Vanessa Grimaldi spotted in a rain date in MTV Movie Awards on Sunday; Here is more about the couple's relationship
Love Alert!
This couple has been enjoying their relationship to the level best. The adorable couple recently appeared at the 2017 MTV Movie Awards on Sunday, May 7, braving the pouring rain in Los Angeles. Now you may be wondering who is this couple.
So the couple is Nick Viall and Vanessa Grimaldi.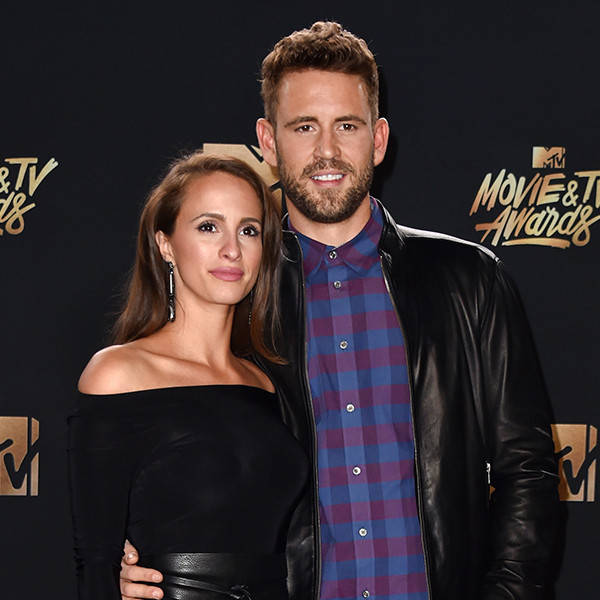 Update: Nick Viall and Vanessa Grimaldi broke up! The couple split after dating for 9 months.
Date night: Nick Viall and Vanessa Grimaldi in the MTV Movies Awards
May 7, Sunday Night the couple hit the red carpet of MTV Movie Award 2017. Nick Viall appeared in flannel and black jeans while his gorgeous fiance totally nailed her beauty in a black belted dress and tan heels.
The couple shared a marvelous smile on their face as always. The couple not only looks happier together but also posed together wrapping hands around the arms of Vanessa. Vanessa also talked about moving to Los Angeles despite her parents were vocal about it.
The reality star said: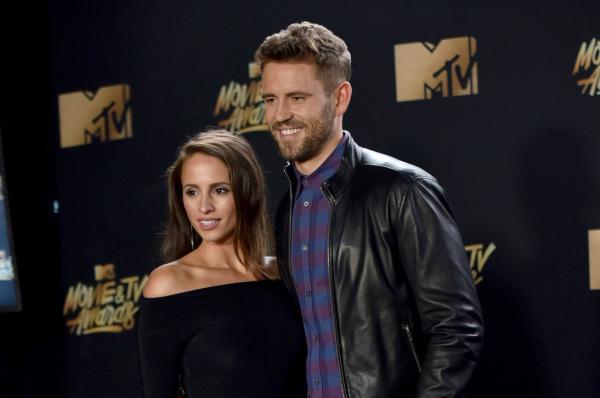 "I was, and my family was, very supportive of the idea of moving. I'm still bringing and carrying on my work from home with me. I'm still planning on teaching. I'm still planning on being part of that life that I had in Montreal. It was a decision we both made together and we're both very happy about that decision. Both of our families are very happy that we're together and we're starting our life together."
Viall, who recently voted off from the reality show season 24 of Dancing With the Stars talked about his experience. He said that the competition was was exciting but nerve-wracking.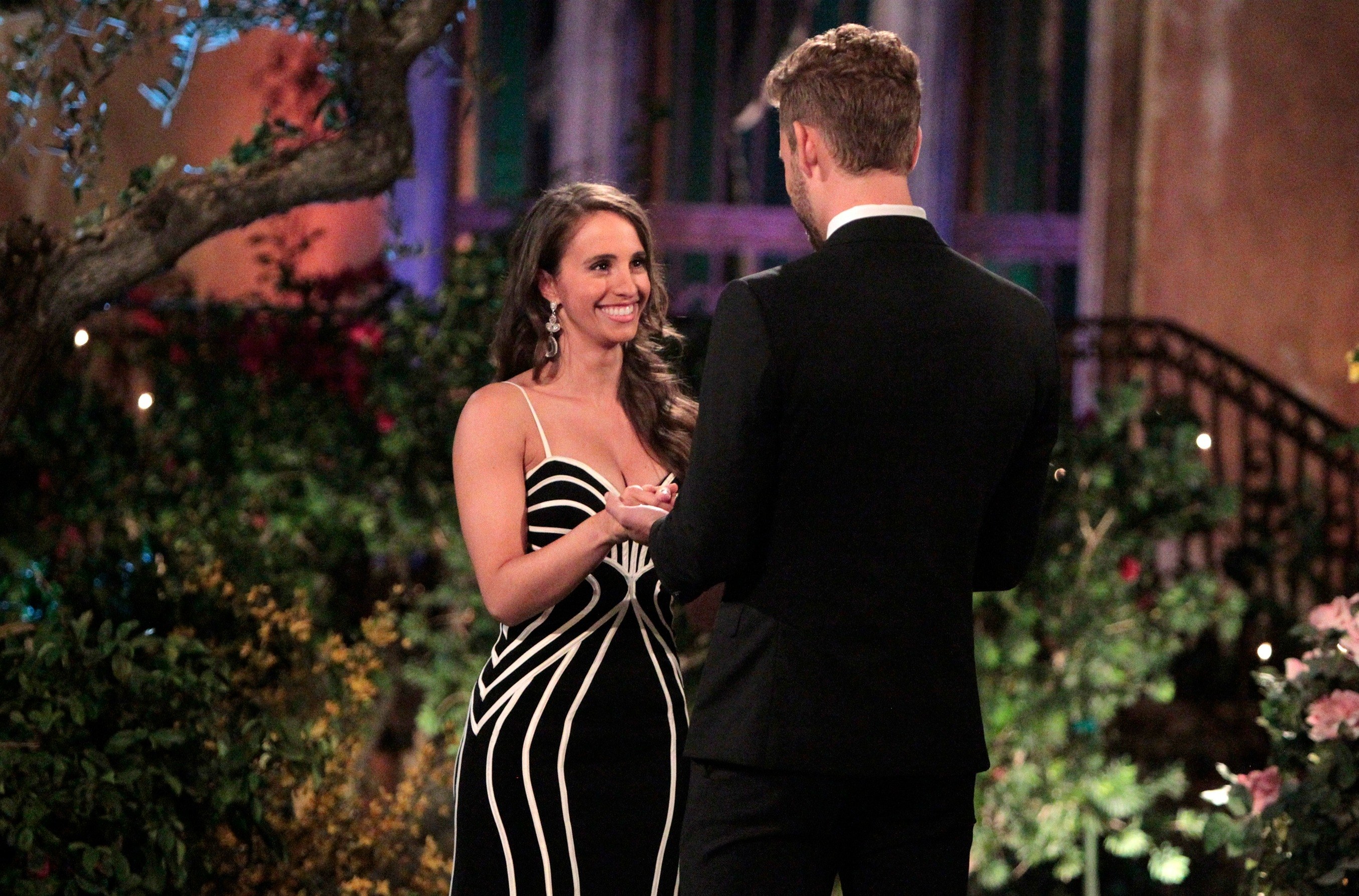 He told US Weekly:
"I had no performance experience, so it was something I had to get used to. Nothing stopped me from enjoying myself… I expected to go home every week, but it was fun to last this long."
Furthermore, he told me now he is focusing on his men's grooming line.
"My biggest priority will be the Polished Gent. There are some tricks that I have done over the years to maintain a youthful appearance. It made sense to take the stuff I've been using and put it into a single box I can share with everyone."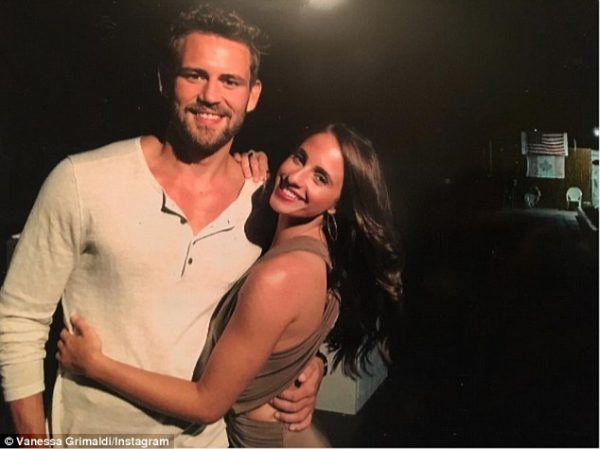 Weddings Plan of Nick Viall and Vanessa 
However, the couple hasn't yet finalized their wedding date. During the chit-chat with  Buzzfeed, Viall said that they are taking things slow.
"We've known each other for less than a year now. The Bachelor Nation has a bit of a backlog with engaged couples, so there's plenty [of] couples in line before us that have to tie the knot before we do."
Because the pair is keen on communicating, the Canadian native admits she's on the same page as Viall when it comes to set a wedding date. But that doesn't mean they aren't looking forward to thinking about their big day when they find the time. Read the full story here: 
Struggles and Disagreement of the couple: Is everything OK between the couple
For Vanessa Grimaldi, battling 29 beautiful Bachelor contestants for Nick Viall's heart was the easy part. Since season 21 of the ABC dating hit finished, the Montreal native, 29, is "having a hard time" while fiancé Viall, 36, is competing on Dancing With the Stars, a source close to the duo exclusively reveals in the latest issue of Us Weekly.
In a hilarious segment called "How Engaged Are You?" the newly-engaged pair took part in a fun little drinking game in which they debate who between them various statements and questions. Read the full story here:
More about Nick Vaill
Nick Viall is an American reality television star who had a starring role on the twenty-first season of ABC's The Bachelor, after finishing as runner-up in two consecutive seasons of The Bachelorette. See more bio…