David Foster talks about his engagement to Katharine Mcphee! Read their relationship details here!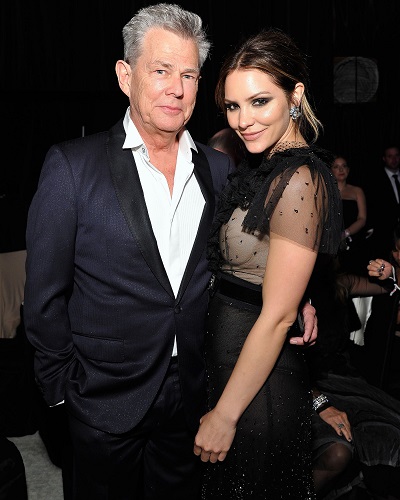 David Foster has finally broken his silence and spoke about his recent engagement to Katharine Mcphee. He appeared on Access Live and revealed that the newly engaged couple is doing great.
Foster shared:
"We're all happy. And you know, for some reason, the two of us, one plus one makes four instead of two. So it seems like it's interesting news to people, so we're just gonna roll with it."
The first meeting and relationship
David, 68 and Katherine, 34, first met in 2006. She was a contestant on American Idol and he was a judge. He had then told her that she had a "great, great future ahead of her."
Also, he added that he had sure felt a spark during their first meeting!
The rumors of their romance began to spark in September 2017 after Erin, David's daughter, shared the picture of the pair with the caption "excited about my new Step Mom". The two had been friends for a long time before a romance sparked.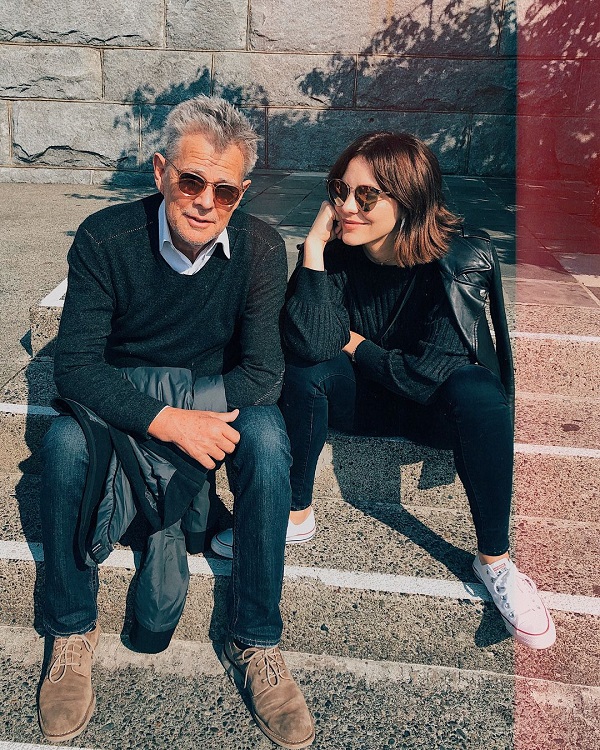 Also read: Katharine McPhee and David Foster are Just Friends Nothing More!!
The proposal
Talking about the proposal, Katherine said:
"He did it at the top of this mountain in Anacapri. Totally dark, only stars."
She jokingly added:
"Thankfully he didn't push me off the cliff. He said it was one or the other. And in the end he spared me."
The actual date of the proposal has not been revealed but TMZ reported the couple had gotten engaged during European vacation they recently took. On Instagram, Katherine could not contain her happiness about her engagement and her father's recent death:
"I'm ready to share with all of you what has been my sunshine amongst this painful loss."

"My dad was so happy for me. My ring was the last thing I showed my dad before he passed and makes me smile when I look at this as a reminder of our last conversation."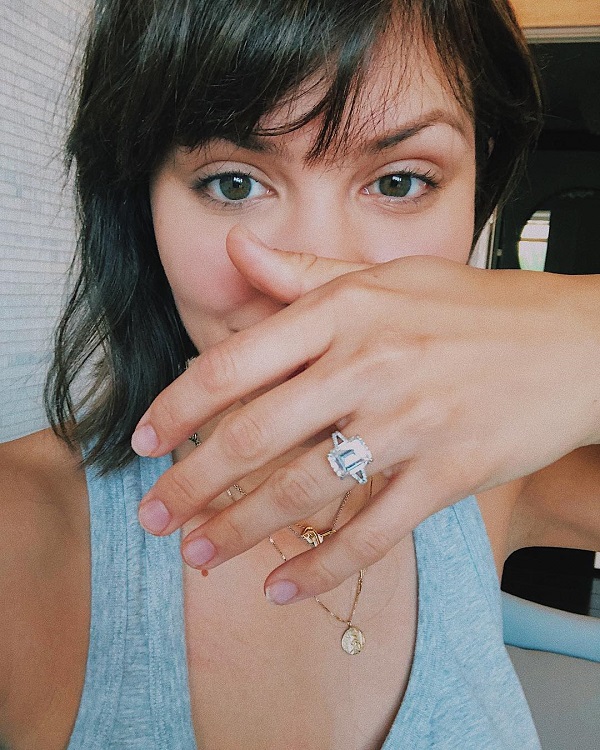 Two days after the happy engagement, there were sources telling that they can't wait to get married:
"Katharine is telling close friends she doesn't want to have a long engagement to David Foster. They are very much in love and have previous marriages under their belts."
There is also an inside report that the two are planning to be married in the next nine months and there will be a prenuptial agreement.
The insider also added:
"David says that Katharine is his true love and muse. They do want to have a family."
Also read: Katharine McPhee and David Foster are currently dating each other!
The negative views
There are sure to be negative views in marriages, especially when a celebrity is getting married. Some social media users were making the age difference a subject. So Katherine ferociously defended her engagement in a July 6th tweet:
"y'all should be worrying more about registering to vote and midterm elections than who's marrying me. thank you for coming to my TED talk."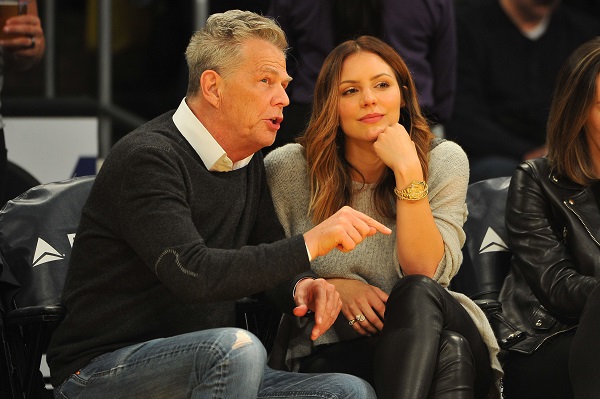 Previous marriages and children
Both of them have been married before. This "to be" marriage will be Foster's fifth and Katherine's second.
David was previously married to B.J. Cook from 1972 to 1981, Rebecca Dyer from 1982 to 1986, Linda Thompson from 1991 to 2005 and Yolanda Hadid, from 2011 to 2015.
Katherine was married to actor Nick Cokas from 2008 to 2016. Ironically, David was there to play the piano when Katherine married Nick!
A short bio on Katherine Mcphee and David Foster
David Foster was born as David Walter Foster on November 1, 1949, in Victoria, British Columbia, Canada. He is a musician, record producer, composer, songwriter, and arranger. His father's name was Maurice Foster, a maintenance yard superintendent and his mother was Eleanor May Foster, a homemaker.
He joined the University of Washington music program at the age of 13. David has five biological daughters- Allison Jones Foster,  Amy S. Foster, Sara Foster, Erin Foster, Jordan Foster. Full bio…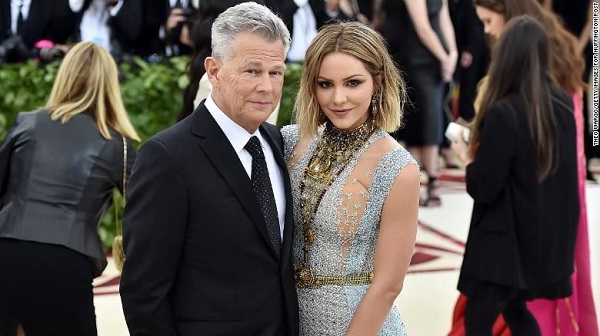 Katherine Mcphee was born as Katharine Hope McPhee on March 25, 1984, in Los Angeles, California, the U.S. Her father Daniel McPhee was a television producer and her mother Peisha McPhee worked as a vocal coach on American Idol since 2011.
The family had moved to Los Angeles when Katherine was 12 years old. Katherine's vocal talent was discovered by her mother and she was the one who trained her. She also has an older sister named Adriana. Full bio here…
Also read: David Foster has added a new member to his spouse list, Katharine. Will she be added?
Reference: (pagesix.com, people.com, Wikipedia.org)