David Gandy: His quick protocol to get a body which he can fearlessly bare, his great-going career and his barren love life: Get to know it here!
'Salt and water depletion' technique
The muscular British model David Gandy and Italian model Bianca Balti have been the face of the Dolce and Gabbana's Light Blue fragrance range. They had shot together for the Company for a campaign in 2006. David Gandy has been their brand ambassador and was on board for their other multiple campaigns and international tours. Recently they reunited in Capri, Italy to shoot for a campaign for a reboot of Light Blue, richer versions of the original fragrance which have been named as 'Light Bleu Eau Intense' and 'Light Bleu Eau Intense Pour Homme'. It was a two-day shoot captured on the Faraglioni rocks by photographer Mario Testino. It depicted a sensual union of the couple on the cliffs and dimly-lighted Italian caves. The couple wore revealing white skimpy swimsuits. David Gandy said that for him a perfect ultimate holiday is away from his home in London on the Amalfi Coast or Positano in Italy. David Gandy also felt that he needed to alter his workouts to get a body fit enough to be in a swimwear. This was because he is 37 years now, his body metabolism has changed and hence he needed to work harder to recover a hot body. David Gandy also confessed that he had to drastically change his diet for the shoot. He used the tactics of 'salt and water depletion'. He said that he depletes his body of salt two days prior to the shoot. This helps to slim down his body since salt only bloats the body. One day before the shoot, he dehydrates himself to the extent that he consumes only one glass of water that day. He usually takes a boiling hot water bath the night before. Once the shoot is over, David Gandy indulges in whatever food anyone gets including pasta, bread, and Limoncello in Italy. David Candy's technique to have a swimsuit-ready body appears to work for him, but such crash and extreme dieting should be carried out only at experienced hands with the advice of the doctor.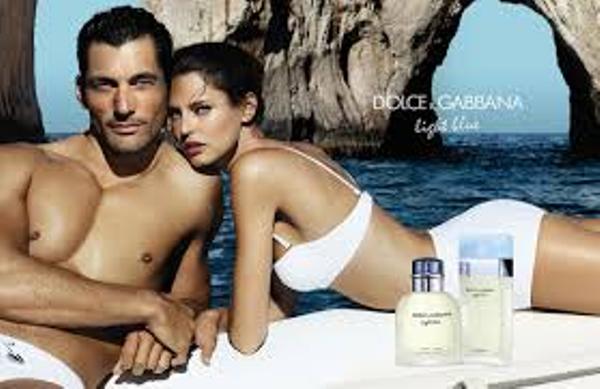 David Candy's other successful ventures
David Gandy is not just the brand ambassador and face for Dolce and Gabbana's Light Blue fragrance. He has a broad portfolio of clients, editorial photo shoots, magazine covers, interviews, industry awards and television appearances. He is known not only for his muscular build but also for his elegant personal style. He writes for a blog for British 'Vogue' and also pens down lifestyle articles for 'Telegraph Men'. He has also launched 2 mobile apps; one for body fitness and the second one for style tips. He represents the British Fashion industry. He started his own range of underwear, loungewear, and swimwear and sells it through Marks and Spencer. His name has repeatedly featured in British's list of top best-dressed Men and won the 'Best stylish Men' award for the year 2015. He invested for small film projects and companies. He also started his own production house. He participates in charity projects for fund-raising for animals and soldiers. He is also a car lover and has written for car magazines and also appeared in car shows on TV. He has also taken part in several motor and other races.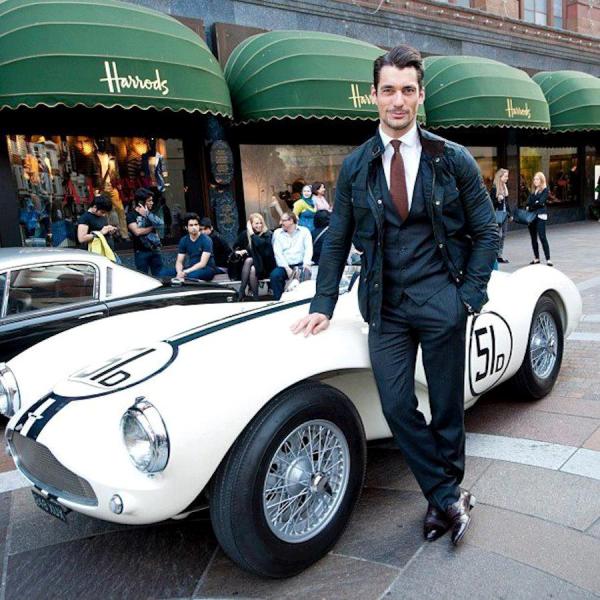 His not so successful romantic life
David Gandy has attained great heights in his career but his love life has not been so prosperous. Not much is known about his crushes and romantic flings in early college life. In 2011, David Gandy had struck a relationship with English singer-songwriter Mollie King who was also a member of girl group 'The Saturdays'. But even without finishing a year, the couple split. In May 2012, he initiated a romantic involvement with English model Sarah Ann Macklin. This too was short-lived and by 2013 they had separated. In two years in 2015, David Gandy and Mollie King admitted to being together again. However, by 2016 they had again broken up. David Gandy is presently single and we hope that he finds a right partner soon. He, however, is unperturbed by all the negativities in his love life. He spends his time at home with family, close friends, and his cute little pup Dora. Recently, David Gandy attended the Muddy Dog Challenge with Dora. Both got smeared with mud. This participation was to aid raise funds for Battersea Dogs and Cats Home.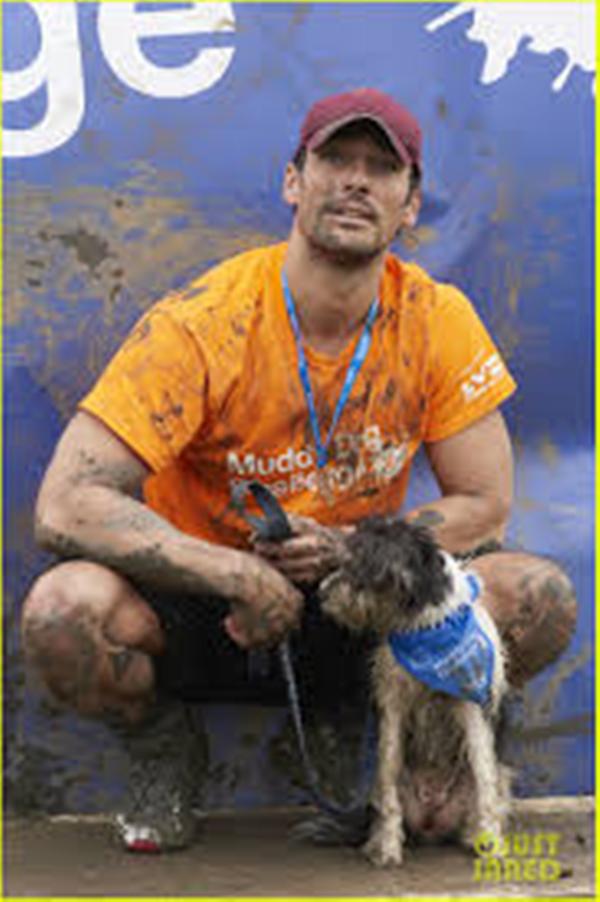 A short bio on David Gandy
David James Gandy is a successful British male model. He worked as the main lead male model for the immensely popular Italian fashion designers Dolce & Gabbana. Since then he is one of the top Male Model in the Fashion Industry. More Bio…