David Goggins transformation from overweight to fit US Navy Seal! Know about his married life, parents, book etc.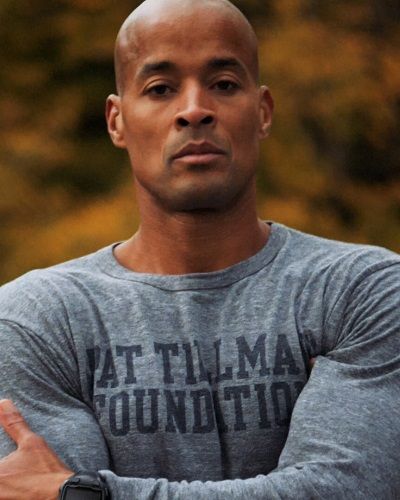 The ultramarathon runner David Goggins is one of the members of the US armed forces ever to complete training as a Navy SEAL, Army Ranger, and Air Force Tactical Air Controller.
Similarly, he is a former Guinness World Record holder for completing 4,030 pull-ups in 17 hours.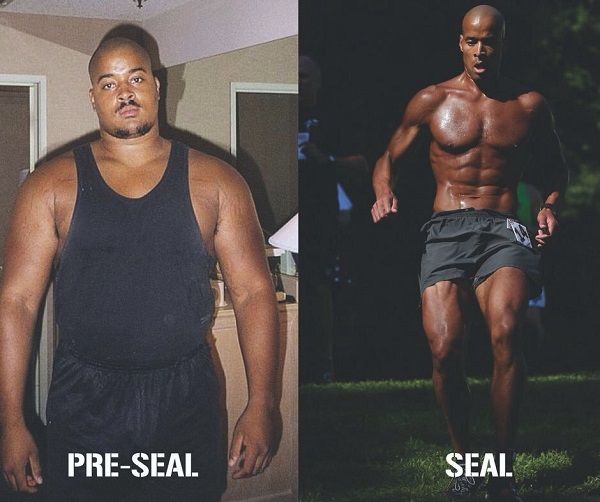 He is also one of the world's top endurance athletes having competed in more than 60 ultra-marathons, triathlons, and ultra-triathlons. Previously, he was making $1,000 a month working as an exterminator and living paycheck-to-paycheck. At that time, he was out of shape and weighed nearly 300 pounds.
Likewise, at the end of his 11 p.m. to 7 a.m. shift every day he would stop at Steak 'n Shake. He said,
"I would go in and get a large chocolate milkshake," 
Similarly, he added,
 "And then I would go across the street to 7-Eleven, get a box of mini donuts."
After going home he would turn on the TV and blast the volume so he could hear it while he showered. In this way, he spent his days until when he heard about a program about Navy SEAL training.
Later, he got out of the shower and watched the remainder of the episode. He decided that he wanted to become a SEAL himself.
Later he established a training plan and started losing weight. He credits his mindset for his transformation.
Also read The celebrated best-selling author Candace Bushnell talks about women in the dating apps era, middle-aged romance, divorce from ex-husband Charles Askegard, and life without kids!
David Goggins signed WME?
The retired NAVY Seal and author of Can't Hurt Me has been signed to WME. Likewise, his self-published book details his transformation from a depressed, overweight young man with no future into a U.S. Armed Forces icon and one of the world's top endurance athletes.
Similarly, he will be repped by a team of agents supporting his interests in film.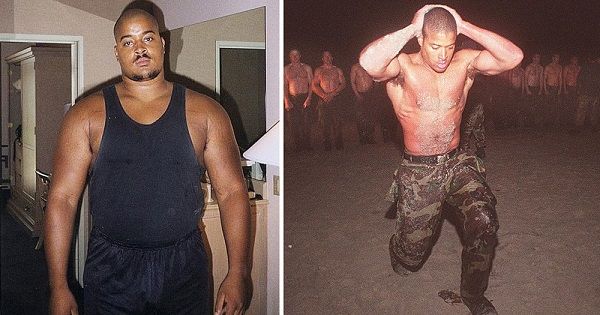 His book is about how an obese kid from Indiana survived an abusive childhood to become the only man in history to complete elite training as a Navy SEAL, Army Ranger, and Air Force Tactical Air Controller.
His book sold 900,000 copies in four months and remained one of the year's top bestsellers on Amazon.
Who is David Goggins married to?
David Goggins is a married man. He is married to a nurse Aleeza Goggins. They married in the year 2010. Similarly, he has kept his married life secret and there is hardly any information about her. It seems like they are a happy couple and have not divorced yet.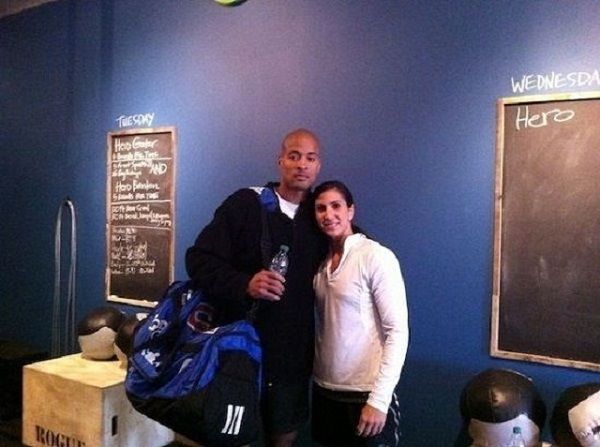 David Goggins Parent's Separation
The American ultramarathon David Goggins was born on 17th February 1975 in Buffalo, New York, USA. He is the son of Trunnis Goggins(father) but the name of his mother is unknown. Similarly, it is known that his father used to torture his mother. He used to beat his mother.
When he was at the age of six, he went to protect his mother when his father was beating his mother. Instead, his father beat him out of courage. Likewise, his mother left him and his father when he was eight years old.
Also read All about the dating, relationship, wedding, children, and career of author Jon Meachem's wife Margaret Keith Smythe Meachem!
Short bio on David Goggins
David Goggins is an American ultramarathon runner, triathlete, ultra-distance cyclist, motivational speaker, and author. He served in the War in Afghanistan and Iraq war as a United State Air Force Tactical Air Control Party member and is a retired United States Navy Seal. David Goggins is a former world record holder for most pull-ups done in 24 hours. See more…
Source: Wikipedia, cnbc, deadline, davidgoggins