David Hasselhoff marries Welsh model Hayley Roberts in Italy! Read about their dream wedding here!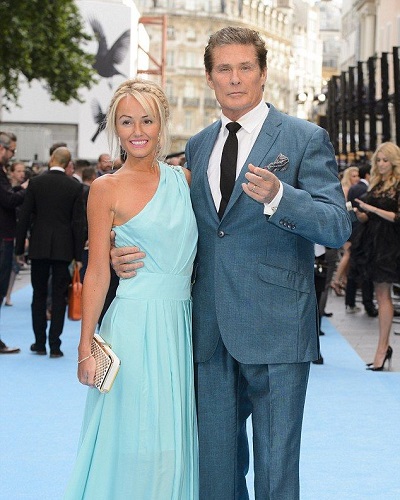 David Hasselhoff, known best for his acting skills in the movie Baywatch has married his fiancé of two years, Hayley Roberts
The marriage was held in the country considered the most romantic- Italy. Both are happy to share the rest of their lives with each other
---
Read on to unveil the romantic details here!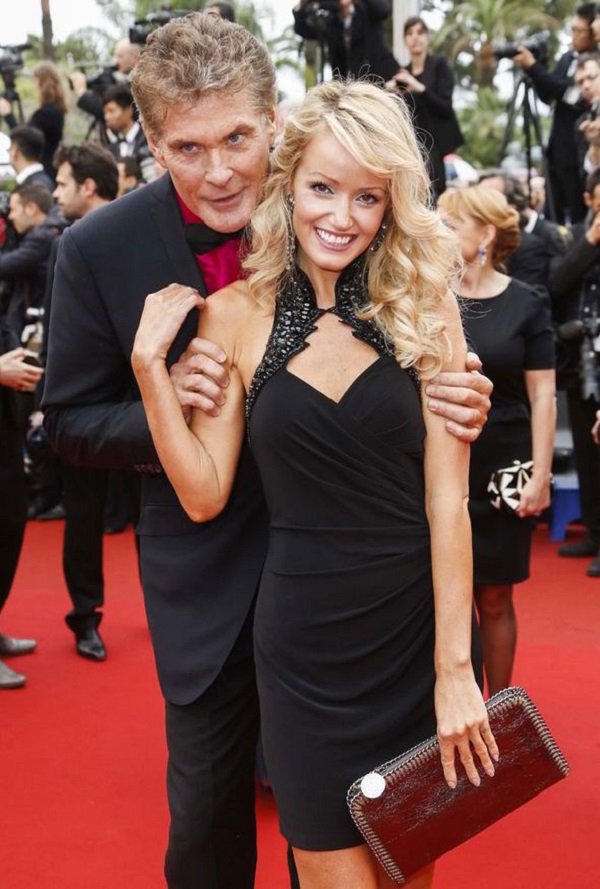 David Hasselhoff and Hayley Roberts meets
The newlyweds had first met in 2011 which is 7 years ago. AT the first meeting, Hayley Roberts simply charmed at a hotel. Don't worry, we'll get into romantic details soon!
David Hasselhoff, 70 was the judge for Britain's Got Talent. He was filming auditions for the show. And then he was approached by his fan Hayley Roberts, 42 for an autograph.
A sweet trade was made between the two. An autograph in exchange for her number. Things went slowly for them. And 5 years on, the two were engaged. David proposed to Hayley during a romantic beach picnic in Malibu.
Hayley still describes the vivid moment they had:
"We were both in tears. I genuinely had no idea he was going to do that, I'm still overwhelmed."
She had added:
"I thought he was just joking around at first. He's asked me before, but it was never for real. Then he pulled out the ring. I cried so hard that he didn't get around to actually asking, 'Will you marry me?' until about 10 minutes later."
Also read: Heath Ledger's dad is happy with Michelle Williams's Secret Marriage!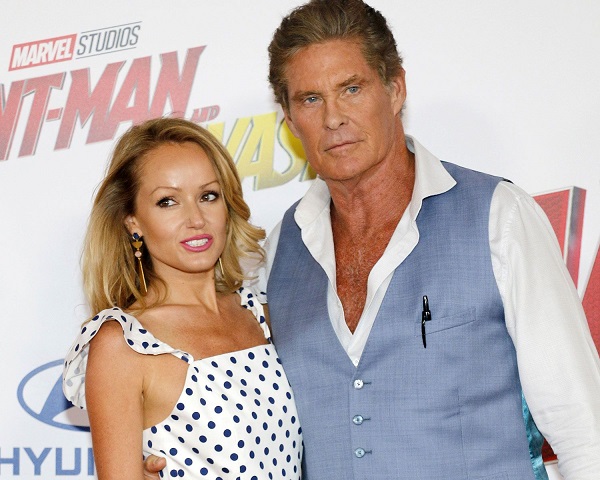 David Hasselhoff's previous marriage
David has been married twice before. He was first married to Catherine Hickland from 1984 to 1989  and then to Pamela Bach from 1989 to 2006.
David Hasselhoff and Hayley Robert's wedding
The small wedding ceremony was attended by close friends and family in the southern region of Puglia, Italy. David's two daughters Taylor Ann Hasselhoff, 32, and Hayley Hasselhoff, 29, also attended the happy wedding. He had his two daughters with his second wife Pamela Bach.
David has been open about his relationship with Hayley. Before his big day, he had shared the good news in an interview:
 "We're gonna get married on the 31st, you know, in Italy. My birthday is on Tuesday and then we shoot out to the UK and a few places and then we're gonna get married, but a very small wedding with her family from Wales in Puglia, which is southern Italy. And then from there we're gonna go to the Maldives and we'll stay underwater for about two weeks."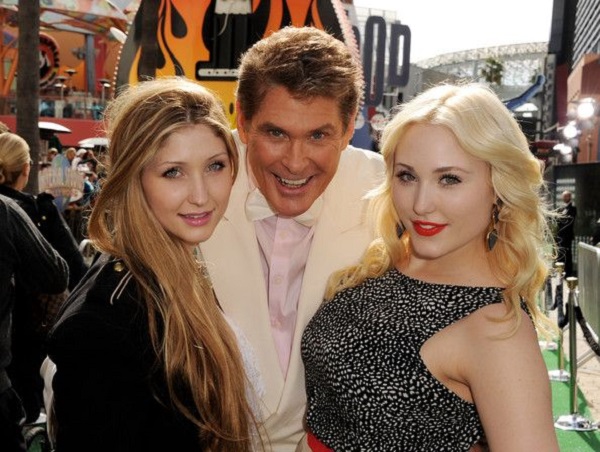 Also, he shared what he felt now and in previous marriages:
"I don't want [Roberts] to get away. I want to trap her, because this is one that I really love, and this is the one when I got down on my knees and said, 'Will you marry me?' It was from my heart. It wasn't an ultimatum. My other marriages were kind of like, well, you've got to get married, or there was an ultimatum. This one is something that I wanted to do."
David Hasselhoff with daughters
Throughout the 7 years of her relationship with David, Hayley has not only formed a close bond with him but also with his two daughters. Before proposing to Hayley, David had consulted his two daughters.
He had revealed:
"I told my girls what I was going to do and they were both really supportive. It's tough. No one wants to see their parents split up. But they love Hayley and they're just happy for me."
Also read: Leslie Moonves and Julie Chen's 14 years of marriage and sexual allegations! Read it here!
David Hasselhoff and Hayley Robert's age gap
David was always worried about the age gap they had between them. Even when he had thought of proposing to her, he had worried about it and had waited to pop the question, only because of it.
He said:
"I had a saying, 'You don't get married because you want to live with someone, you get married because you can't live without them, I felt that way, I waited to propose as I thought I was too old for her."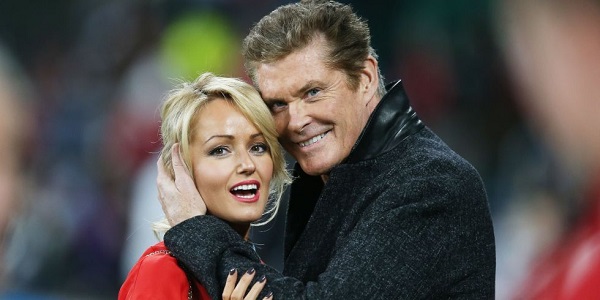 But Hayley is perfectly happy with David and does not think the age gap is a problem. That is what true love is!
She told:
"I don't want to miss out on being with someone I love because of what might happen down the line."
Short bio of David Hasselhoff
David Michael Hasselhoff was born on  July 17, 1952, in Baltimore, Maryland, the U.S. His current age is 66. He is an American actor, singer, producer, and businessman. Hasselhoff is best known for his role as Mitch Buchannon in the series Baywatch which aired from the 1990s to 2001.
He has been married twice, as mentioned before, and has two daughters from his second wife, whom he divorced in 2006. More bio…
Also read: Will they give another chance for their marriage?? Know about Allen Iverson and his ex-wife Tawanna Turner!
Reference: (people, ewn.co.za, walesonline.co.uk, Wikipedia)