David Ross: What it is to be in the finals? His DWTS score card and the mirror-ball trophy: Learn all that here!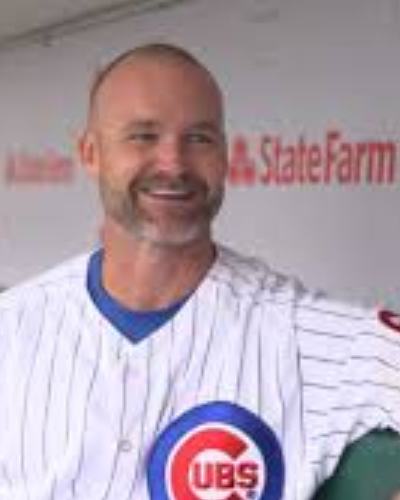 David Ross: "I feel like I've already won"
American professional baseball player 'catcher' David Ross was one of the three finalists with partner Lindsay Arnold on season 24 of ABC's dance competition show 'Dancing with the stars'.
David won a perfect score for his performance before the finale night. An elated David Ross said:
"Honestly, I feel like I've already won,"
Similarly, he added that his nine-year-old daughter, 'Landri' has already marked out a place for the coveted mirror-ball trophy in their house. Quoting her, David Ross said:
"She called me the other day, we were FaceTiming and she said, 'Dad, just P.S., if you happen to win, it's going in my room,"
The family-oriented baseball star has been more like a daddy to his partner American professional Latin and ballroom dancer Lindsay Arnold. Referring to her, David Ross said:
"I've gotten a friend for life, I've got a fourth child that I'm putting on my tax returns."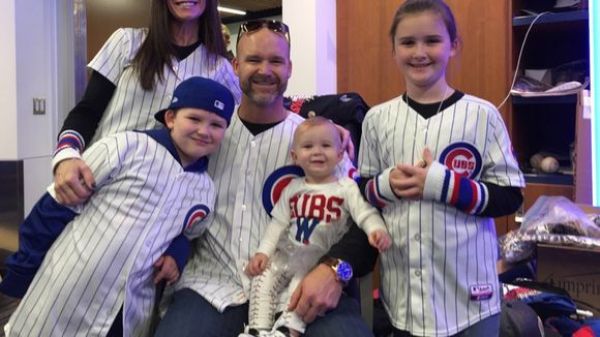 David Ross' score chart on DWTS 24
David Ross belongs to a family of athletes. He is the first professional baseball player to compete on the show. On the first night, David Ross and his partner danced the quickstep to the tune of Steve Goodman's song 'Go, Cubs, go!'. He got a 7 from each of the four judges scoring a total of 28.
In week 2, he with Lindsay danced 'cha-cha-cha' to Young MC's 'Bust a move' number. He scored 27 (3 7's and a 6). On week 3 with the theme of 'Vegas Night', the pair did jazz to the song 'Candy shop' by 50 Cent.
They received 3 8's and a 7. For week 4 with the theme of 'Most Memorable Year', David Ross chose 2016 since it was the year he had won the World Series and also retired from baseball.
They performed a Viennese Waltz to "Forever Young" by Youth Group. They earned scores similar to that in week 3.  For week 5' Disney Night theme, they obtained a song from Disney movie Cars 3. They danced Jive to ZZ Ward's song 'Ride'. They got one 8 and 3 7's.
More on his score chart
On week 6 for the unlearned dance, David Ross and his partner scored 29, while for their Argentine tango to 'I want you back' by NSYNC they again got a score of 29.
On week 7, they were allotted a theme of Sci-Fi. They did salsa and got 32. With their week 8 scores of 36 for waltz and 28 for a trio dance, they could make it to the semi-finals.
In the semi-finals, David Ross got a 34 for the foxtrot and a 36 for tango and entered the finals beating his competitor Simone Biles.
At the finals, David Ross got 33 for his redemption Viennese waltz and 40 for baseball-themed freestyle. On the second night of the finale, he got 36 for his fusion of foxtrot and salsa.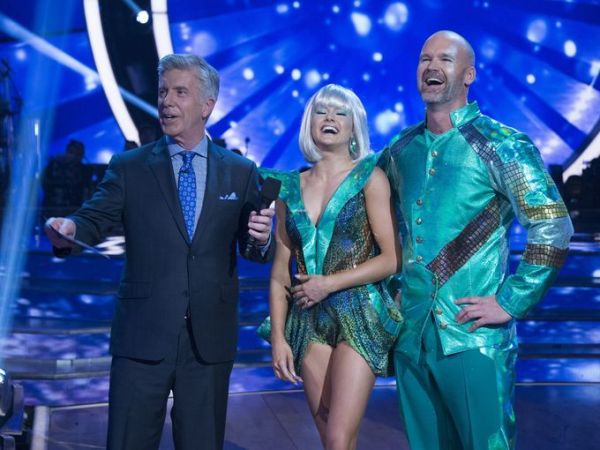 History of the Mirrorball trophy   
This prestigious coveted trophy has a very surprise-filled humble beginning. DWTS was launched in 2005 inspired by the British reality dance competition show 'Strictly come dancing' on BBC1. The show's producers set off with few expectations and had never thought that it would last for more than one season.
The production designer James Yarnell of DWTS disclosed that for a trophy they wanted one which looked more like a trophy and not just the mirror-ball on stick prize on the British counterpart show.
Their budget was tight. Hence, they dismantled a 3 feet tall brass lamp and reassembled some parts of it to get what they wanted for part of the trophy. What actress Kelly Monaco, winner of DWTS season 1 had for her trophy had a brass lamp with a wooden base and a mirror-ball in it.
There were some last-minute changes done on the trophy just before season 1's live finale. It was felt by one of the executives of ABC that the trophy is very short. The designer team unscrewed the trophy just 10 minutes before they went 'live', and added a parcel tape roll in between the stem and the base, thereby giving it an additional 2 inches in height.
They then neatly concealed the tape in gold paper and it was ready for the cameras. It was only in season 4 that the trophy got an uplift. The company Lamps Plus stopped making the lamps. The production team then started casting it and put a heavy acrylic base with a brass stem.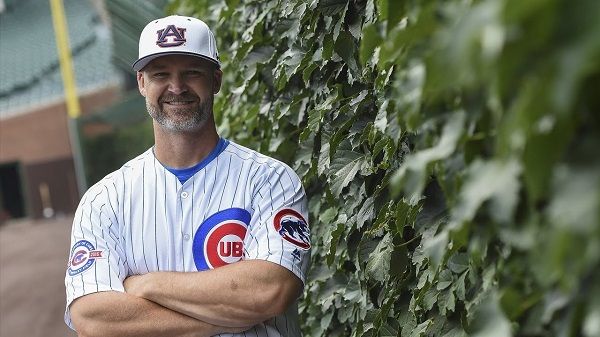 More on David Ross
They now get trophy bases ordered from New York Company 'Society Awards'. The lettering of the show name which wraps around the mirror ball is made by California Cinnabar Inc. Yarnell is grateful that block letters are used by the series rather than the calligraphic of the earlier seasons.
Yarnell also remembers a funny anecdote when one of the letters had fallen off. It was the 2008 win of actor-choreographer-dancer Derek Hough with partner actress-dancer Brooke Burke-Charvet. As he was displaying his prized possession to the crowd, shaking it and fist-thumping, the 'D' letter on the mirror ball came off. Yarnell says:
"There's press photos of it saying 'ancing with the Stars!'
The part of the trophy which has remained consistently the same is the mirror ball. For the 2015 all-stars season, the mirror ball was painted gold while for the 20th season, it was covered in  Swarovski crystals. Yarnell adds:
"So no matter how much we put into the trophy, how much we spend, it always has a $10 mirror-ball on top."
Yarnell concludes:
"We have to keep our eye on it! I take it home with me in between seasons and have it locked away because I don't trust it to be left anywhere else."
Update on David Ross's retirement
The former American professional baseball catcher announced his retirement after his final championship season with the Chicago Cubs. Similarly, after his retirement, he worked with several Chicago charities including Cradle to Crayons which benefits underprivileged Chicago youth.
Source: Wikipedia