David's Bridal: The department store for wedding dresses starts augmented reality and 3D online shopping experience!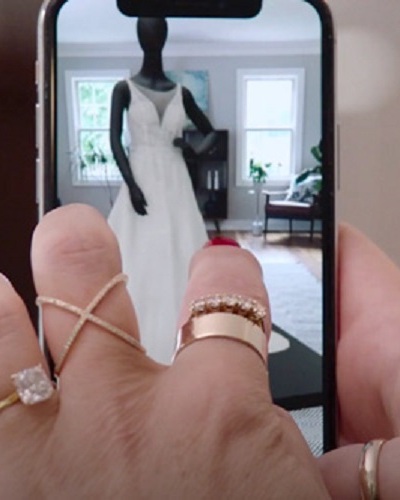 Coronavirus has hit weddings and the wedding industry very hard. There are restrictions and weddings have been postponed. Micro weddings are happening but in limited numbers. The owners of bridal wear shops are facing threat to their business. Hence to remain afloat, David's Bridal company that makes wedding dresses, bridesmaids' dresses, and gowns decided to go virtual. First, they used eCommerce technology for the sale of their wedding dresses.
And now they have partnered with augmented reality firm Vertebrae to give its potential customers a 3D look of the various dresses. This will assist them to reach a decision better and faster and thus boost the company's sales.
David's Bridal-bankruptcy and coronavirus
The wedding dress company David's Bridal has 300 stores. It had emerged from bankruptcy just 20 months back. It was still struggling when the coronavirus struck it again. Weddings stopped completely and there was no sale of the company's dresses. It is still burdened with debt. And then the company decided to go mostly online since its personal sales had come down.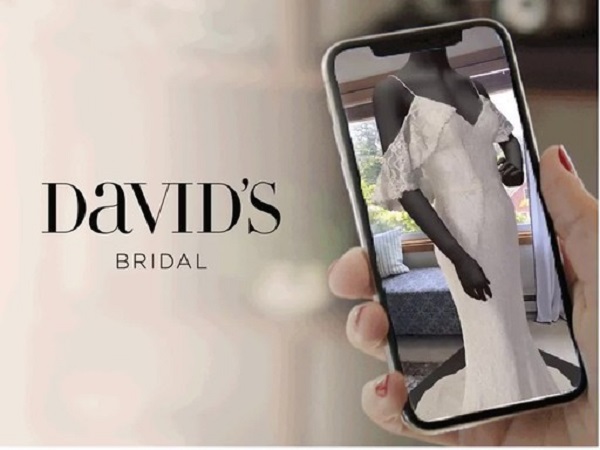 The company decided to become more customer-friendly. It turned more modern and millennial-friendly. And hence, it combined the best online shopping experience with the traditional, in-person services.
The eCommerce and the wedding dress retailer
David's Bridal has reopened its stores after the COVID-19 lockdown restrictions. Weddings are happening now but in small numbers. And the retailer had started online virtual appointments for its customer brides. There was an associate appointed who would talk to the customers and seek the information on the type of dress they require. The company associate would then give the prospective bride a virtual tour of the wedding dresses that the company has and its characteristics and price tag.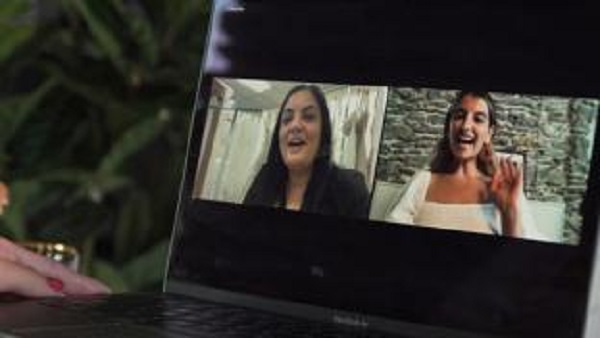 Thus the firm tried to get its sales going. Despite the store reopening, people are afraid to go shopping due to the still-present COVID-19 infections around. Hence, David's Bridal has seen that its online sale is surging more than in-person sales.
The form merges 3D with online shopping
And now David's Bridal decided a higher level of eCommerce. It introduced 3D and augmented reality technology into its online shopping. It partnered with augmented reality firm Vertebrae and added the features to its online platform.
Vertebrae is a five-year-old start-up company in the Los Angeles area. It assists firms to project their articles in 3D. People can get a better experience of the products and hence their decision to purchase a product might be faster and certain. The companies on its client list include Crate and Barrel, Toyota, and the Herschel Supply Co. backpack brand.
The website of David's Bridal now has an AR function. By using that, the bride can a 3-D rendering of a mannequin in the dress that she has selected. Lizzy Ellingson, chief digital experience officer at David's said:
"The goal is how can we meet the customer where they're at right now, which is in their home,"

"It's about getting the customer to be able to see the details of a dress and the intricacies of a dress, which she might not have been able to see if she's not going into a store,"
Vince Cacace, CEO of Vertebrae states:
"The whole goal here is to bring that physical shopping experience to life and make it easy for consumers wherever they are. And that means having 3-D that looks real,"
Also, read Alex Pettyfer and fiancee Toni Garrn had a secret wedding last weekend!