Davina McCall videos herself as she finds herself in a VERY embarrassing wardrobe malfunction! Davina 51 and still looking sharp! Know about her upcoming project!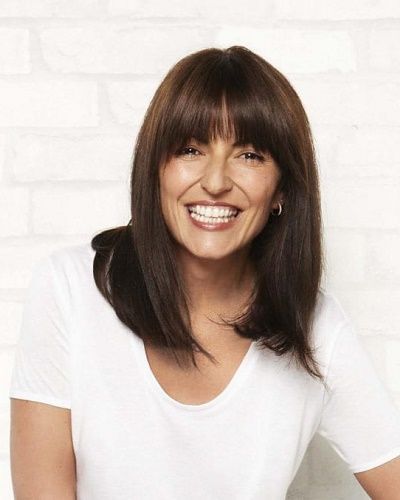 The talented 51-year-old T.V personality, Davina McCall, who is best known for hosting famous shows like The Big Brothers original and Long Lost Family recently shared her embarrassing yet relatable wardrobe malfunction.
The host posted a video of her getting stuck in her workout top. McCall revealed herself being stuck in her workout top when she tried to take it off. She captioned it with, "Working out alone is dangerous".
She apparently had her boobs out while getting stuck in the work-out top and feared she had to get help from strangers. The video was hilarious and very relatable. Many fans of Davina were loving her relatable wardrobe malfunction. They loved the fact that it was so relatable. Even if we have never experienced this situation ever we can all agree that all of us have at some point, imagined this happening.
Read, more about Is hairdresser Michael Douglas also a divorcee like Davina McCall? Davina McCall is rumored to be dating Michael!
McCall 51 and still rocks her bod!!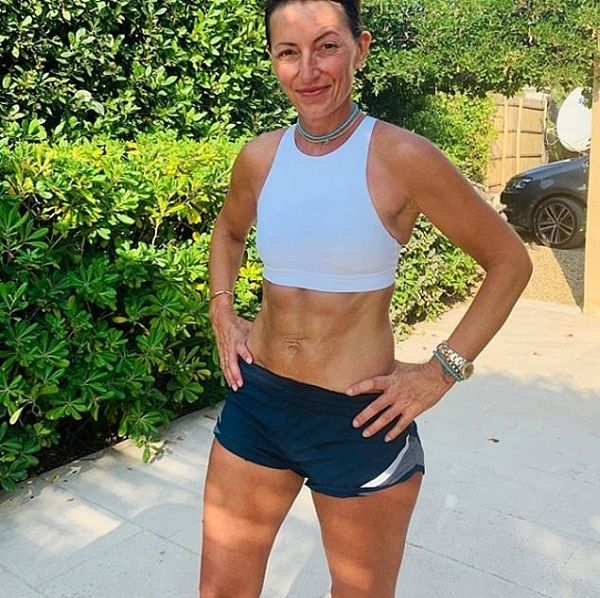 The video was obviously very funny but it was also kinda impressive if we think about it for a second that she was alone at the gym working out. The 51-year-old T.V personality sure rocks one hella body. One look at her Instagram account and you can make out how much hard she works for that body.
Her Instagram account is full of her in the gym. Though she did clarify that she isn't always in the gym, she still is in the gym working hard than most of us out here. Davina is very much into staying healthy which can be seen crystal clear from her lifestyle.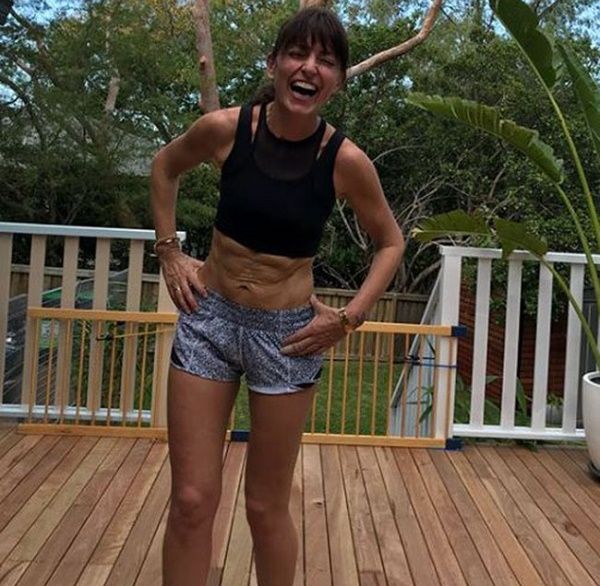 She looks gorgeous and strikingly in shape with killer abs and die for biceps. The T.V personality loves living such a lifestyle and is always sharing videos of her working out and heading to the gym which prompts her followers to do the same. She recently said to Loose Women,
"I don't really care. I would much rather be trolled about doing too much exercise. At least that is a good thing. I exercise three or four times a week for an hour, that's not too much."
Gotta commend her for her dedication!
Also, read more about Davina McCall reveals her health and fitness tips amidst her divorce row!
Davina to join the judging panel of "The Masked Siner"!
After the successful American remake of the original South Korean show "The Masked Singer", UK's own version is due to release in 2020. The show revealed it's judging panelist and there she was, the host of successful shows like Big Brother original and Long Lost Family, Davina McCall.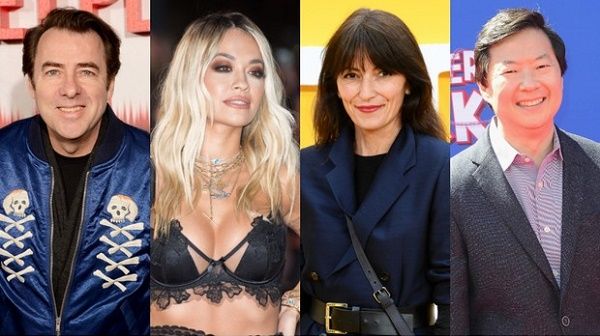 She excitedly shared a picture of the shows' promotional photo showing her excitement for the show. She captioned,
"Yaaaaaasssssssss! I'm so so excited to let you into this secret…I'm going to be on the panel for @MaskedSingerUK trying to guess which famous faces are hidden behind the mask!!! Coming to the UK with @ITV and @STV in 2020…. wanna pop along and join in the fun? Get your free tickets at http://bit.ly/maskedaudience #MaskedSingerUK"
Davina also expressed her love for the American version in her Instagram-story. She talked about her excitement for the show and how eagerly she is waiting for the project. She will be sharing the judging panel with Jonathan Ross, Rita Ora, and Ken Jeong.
Also, read more about Gladys Knight has a fruitful 2019! Know why she appeared on Fox's hit show The Masked Singer! 
Short Bio on Davina McCall
Beautiful Davina McCall is an English television presenter and model. She was famous as the presenter of Big Brother on Channel 4. In the same channel, she hosted The Million Pound Drop Live, Five Minutes to a Fortune and The Jump as well as Sky1's Got to Dance and ITV's Long Lost Family and Stepping Out.
Davina McCall was born on 16 October 1967 in Wimbledon, London. She was born to a French mother, and an English father, Andrew McCall. Unfortunately, just at three, her parents divorced. She had a complicated relationship with her mother. See more Bio…
Sources: Metro, CelebsNow, Wikipedia, HELLO, Prima