Davita Lamai, the baby mama of Nigerian singer Zlatan Ibile denies being his property!
Davita Lamai is based in London and carried the baby of Nigerian singer-songwriter, Zlatan Ibile. She delivered his child around 6 months back. She seems to be still friendly with Zlatan and the two chat online. But she denied being his property. What does she imply? Scroll down to get the answers.
Davita Lamai and her recent reply on Instagram
The baby mama of singer cum songwriter from Nigeria, Zlatan Ibile, Davita Lamai is based in London. Around 6 months back, she delivered a baby boy whose father in Zlatan. Recently, Davita had uploaded on her Instagram a picture of herself in a happy mood. People liked it and so did Zlatan. The musician who is following Davita on her Instagram liked the picture and responded with a laughing emoji.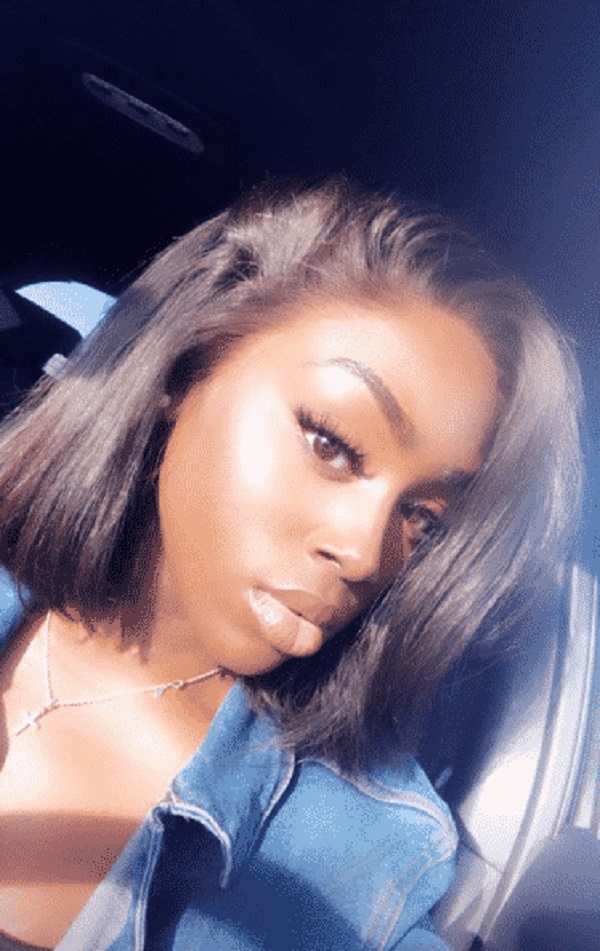 But a follower of Davita named @rolly.vibelion intervened and called her 'Zlatan's property'. It seemed to have upset Davita who promptly replied:
"I belong to no man. Only God, thank you. Goodbye"
Davita and Zlatan-the relationship details
Davita is 23 years old now and has completed her graduation from the University of Kent in the UK in 2019. She delivered a baby boy on 29 March 2020. She called him Shiloh Toluwalase. It is Zlatan's second baby. When Shiloh was born, Zlatan put up a photo of the child on his Instagram. He captioned it:
"29/03/2020 A LEGEND WAS BORN 🌎. Toluwalase Shiloh Ainoghena Omoniyi❤️.
Happy Children's Day ✌🏾"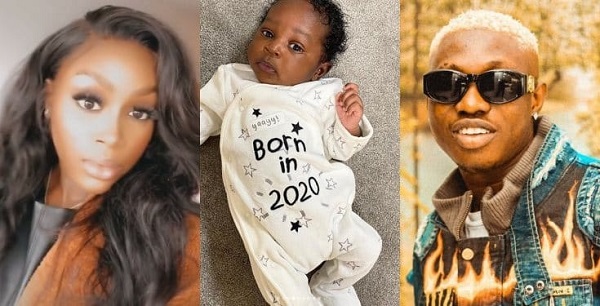 He also tattooed the baby's name Toluwalase on his arms.
People wondered who the baby mama is. They thought that it is his long-term girlfriend, Seyi Awonuga. But later they came to know that she was actually Davita. It is not clear how and when Zlatan and Davita met.
Shortly after the Nigerian rapper posted the baby's photo, Davita too uploaded the photo of her baby on her social media and captioned it:
"My new best friend."
She followed it with a kiss emoji.
Zlatan's first baby with Seyi
Zlatan has a child with Seyi too who was born in 2019. Seyi is the young CEO of Bang Mewsic Entertainment. She had signed the Zlatan into her record label and supported him in his success. In June 2019, she gave her fans a first glimpse of their baby. She had posted a photo of the child on her Instagram. In the photo, she was holding the infant in her arms. She captioned it:
"Zlatan's baby."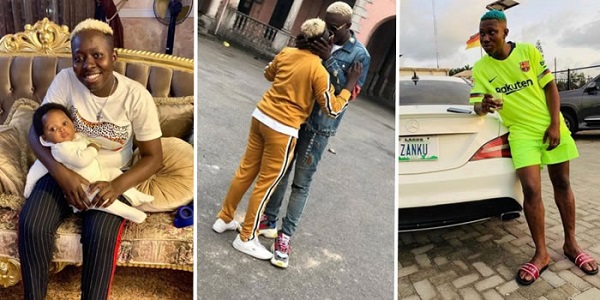 Zlatan had joked as he commented:
"Who be the mama abeg?"
Zlatan has joined the ranks of other singers and rappers who have more than one baby mamas. Zlatan's real name is Omoniyi Temidayo Raphael. He is 25 years of age and hails from Lagos in Nigeria. Additionally, Zlatan is also a dancer. He won the Airtel-sponsored One Mic Talent show in 2014 in Abeokuta in Ogun state. And at the end of the year 2018, he released his single called Zanku. He also started a new dance routine with the same name. Last year on 3 November, he released his debut studio album of the same name. ZANKU is an acronym for Zlatan Abeg No Kill Us.
Also, read Kenneth Ize, the Nigerian rising star debuts on the runway at the Paris Fashion Week with godmother Naomi Campbell!