Dayna Kathan shared her hilarious makeup tutorial in quarantine! Who is she dating?
Dayna Kathan is keeping herself busy in this quarantine period and virtually hanging out with her Vanderpump Rules castmates. She also shares throwback photos from a hotel pool party and the aspiring comedian is also posting lots of lighthearted content.
Similarly, Dayna has created her very own hair and makeup tutorials, even though she admittedly doesn't fully know what she's doing. In her video she said,
"I'd say like, three — probably two and a half people — have asked how I do my cat eye, as well as my bun, so I thought, 'You're inside! Why don't you do this?' So I'm just gonna do it!"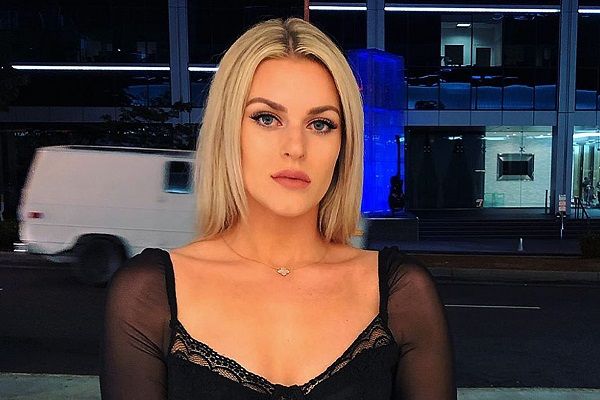 She revealed that some of her go-to products are a Sephora-branded pencil that she uses on her waterline and a Pat McGrath eyeliner that she uses to create the wing. Dayna added,
"Don't sleep on Sephora eyeliner. It's the s–t,"

"I feel like it makes your eyes more open and hot."
In her video, she addressed that it is tricky for her to be a beauty influencer. She said,
"Wow, it's really f–kng hard to talk and do this at the same time,"
Later, she created another tutorial video showing how she constructs her signature messy bun. She revealed that it's actually a surprisingly simple process; she simply teases her ponytail to create a fuller look without using extensions.
Also read Exes Kylie Jenner And Travis Scott Getting Back Together? The Makeup Mogul Post Some Throwback Pictures With Her Ex-Boyfriend!
Dayna Kathan and Max Boyens relationship
Dayna Kathan and Max Boyens are the co-stars of the reality show Vanderpump Rules. She was the love interest of Max on the show. They were dating while filming season 8 of the show.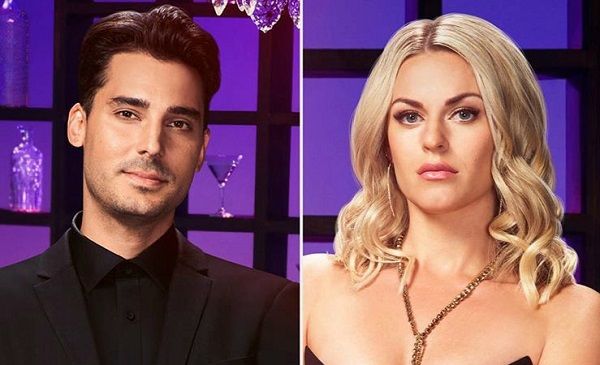 But their relationship ended shortly and they are not together anymore. On 18th February 2020, she interviewed with TooFab and revealed that her relationship ended. She said,
"He and I have been through a lot in the last six months or so, and right now, we're coworkers. And that's it,"
When they were dating she was warned by many of her female co-stars about the behavior of Max towards females. She did not listen to any of the judgement of Max. Kathan added,
"I do feel for Max in the way that I also think that people were quick to try to put him on blast about things he was actually telling the truth about,"
Also read Channelizing breakup energy into something positive! The well-known actress, Lauren Alaina speaks about her separation with John Crist!
Dayna Kathan's new blooming romance
As seen in the recent episodes, Dayna has moved on from Max Boyens. After the break up her co-star Brett asked her for lunch which she accepted. While on their date, they discussed Brett's preference in women.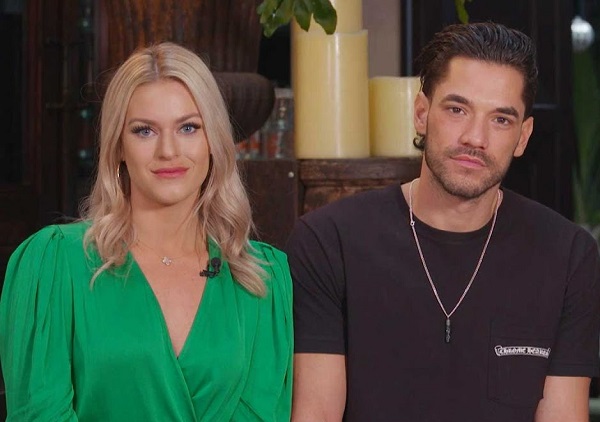 Likewise, they were also spotted kissing at Dayna's birthday party. They even claim that they are attracted to each other. In the coming days, we might see more of their blooming romance.
Source: Bravo TV, The Blast, Inquisitr