Death of George Floyd! Was it racist? Could it have been avoided?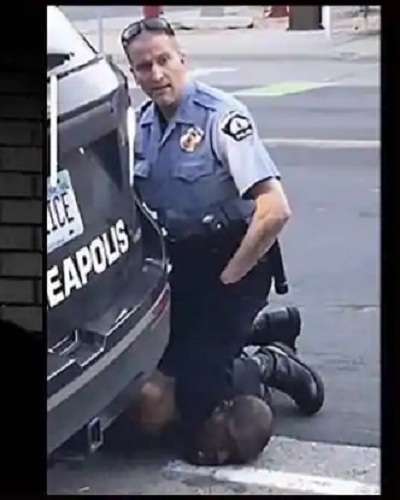 The death of an unarmed black man named George Floyd at the hands of the US Police has sparked protests across three major cities of the US.
People are agitated on learning of yet another such death.
---
Protests for the killing of George Floyd
George Floyd was a black man who was killed by the US Police two days back in Minneapolis. Therefore, people came on the streets to protest against this unjust killing.
There were lootings and buildings were set on fire. The huge crowd which had gathered clashed with the police. In retaliation, the police threw tear gases on the protestors.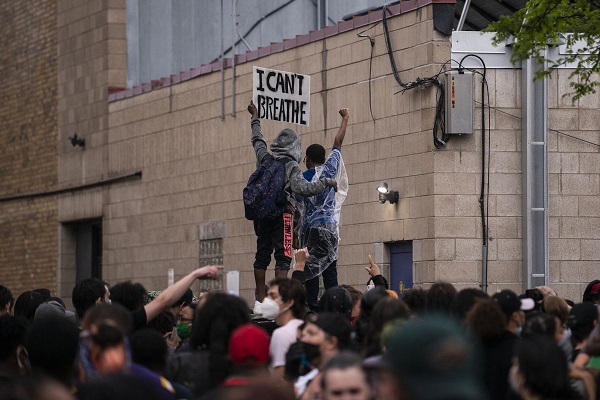 Sensing the seriousness of the situation, Minnesota Gov. Tim Walz urged the protestors to remain calm.
Additionally, George's family members also requested everyone to maintain peace. Near the protest scene, one man was shot dead. Another man was arrested.
Other US cities in protests
Los Angeles joined in with the protests. And there, hundreds of people marched on the roads against the gruesome murder and police brutality against the colored race. Some demonstrators also attacked the California Highway Patrol car.
Los Angeles County Sheriff Alex Villanueva stated:
"Peaceful demonstrations are a hallmark of our country. Violence is unwarranted and takes away from the message. I urge all of us to protest peacefully for the sake of everyone's public safety,"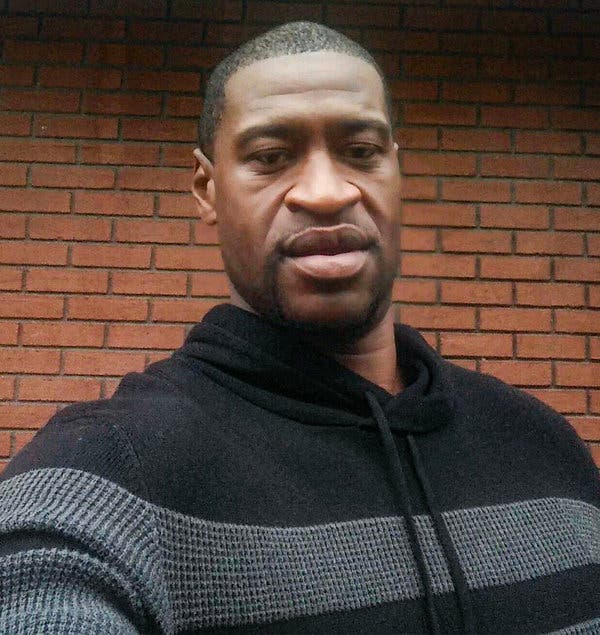 Furthermore, another city to witness the protest was Memphis, Tennessee. The police came to know about a protest in the riot gear and responded immediately. They arrested two people in this connection.
The cause of this unrest-death of George
George Floyd was killed due to the brutality of the US Police. A video of the incident went viral on social media. As a result, there were anger and widespread protests.
The video showed George, 46 on the ground and in handcuffs. A hefty police officer held him down with his knee on the victim's neck.
It was obvious that George was having difficulty breathing due to this. Hence, he told the police officer who had pinned him down that he could not breathe. But his request went unheeded and he became lifeless. There were three more officers at the site.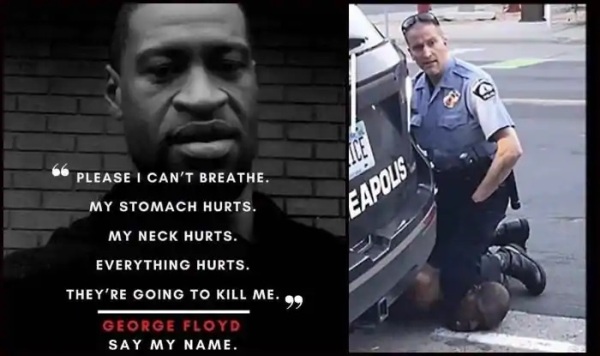 Also, read British Journalist Charlene White is the first black woman to present on ITV's News! How many children does she have?
An ambulance was then called in and George was rushed to the hospital. But he was declared dead. On the next day, protestors gathered near the Minneapolis Police 3rd Precinct.
The Minneapolis Police Department has fired all 4 officers involved in this case. But George's grieving family wants murder charges to be put on all four of them.
The mayor of Minneapolis has asked that the officer who kept his knee on the neck of the deceased should be trialed for murder.
Mayor Jacob Frey told CNN:
"For five straight minutes, a white officer on our police department pressed his knee into the neck of a black man who was handcuffed, who was no threat and was articulating very clearly how he was impacted, how his physical health was being damaged and how he couldn't breathe,"