Death of America's rising star! in Car Crash at the age 29 Click to see more about his career ,life and relationship
The death of the person takes the body away and remains the soul around us. It is very difficult to accept the fact that we lost someone whom we know or someone we love a lot. The death of this talented contestant has brought a tear to many of his fans. The death of the person takes the body away but their talent never dies. They remain forever in the memories.
Likewise, Rising contestant of America's Dr. Brandon Rogers was included in a car accident over the weekend and caught away. He was well known for his amazing performance in the talent show, named America's Talent.
Though he is no more with us, his talent and performances will be in our hearts always. The news of his death was really heartbreaking for all of our fans. Many people have learned from Rogers' accident.
Scroll to know more about him: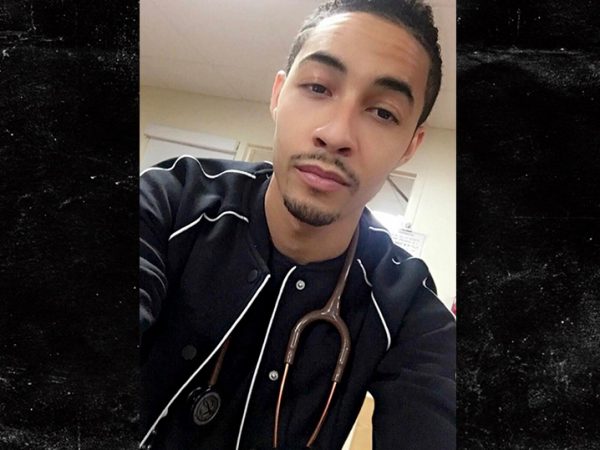 Death of America's got talent contestant Dr. Brandon Rogers
One of the sources told to the people that Rogers' episode was set to air in July. Sadly, the charming performance of AGT contestant Dr. Brandon Rogers had not even opened up yet before he had passed away.
According to an initial report by TMZ, Rogers was involved in a fatal collision in Maryland and he died a day later at age 29 in a hospital. On the reality competition, the producer's found the group Rogers when they saw him on Instagram including Boyz II Men's "On Bended Knee."
Rogers shared a video of himself to Instagram playing alongside the R&B group in April. Rogers captioned the post:
"#tbt my start to 2017. still, can't believe this happened 😩🙌🏽 …. FOREVER grateful @boyziimen,"
Condolences to late America's got Talent contestant Dr. Brandon Rogers
Moreovert Boyz II Men receive Rogers passing. Boyz II Men took to their official Instagram account to reveal their condolences on his passing.
Boyz II Men wrote that:
"Today our hearts are deeply saddened to learn about the sudden death of Dr. Brandon Rogers. A few moths back we brought this young man out to the Mirage Hotel in Las Vegas to perform with us. He was great all 3 nights! Just a genuinely nice person and a really good singer! Gone too young and gone too soon."
Moreover, Boyz II Men wrote:
"It hurts to know that the world will never have a chance to witness what his impact on the world could have been as a Doctor and even on the music world. A great spirit and a great voice. Even for the little time, we knew you you will be sorely missed. May God Bless, keep and comfort your family in this difficult time."
Furthermore, Rogers often posted videos of himself including a variety of songs from multiple classes on social media, including Disney and Ed Sheeran. It was a vision come true for Brandon to be capable of singing with his dream avatars.
You may like to read Dr. Brandon Rogers-life cut short, his career, and Boyz II Men's tribute to him! Learn about this budding singer here!
Moreover, the late entrant shared his emotion for his forthcoming turn on the series on social media at the end of May.
He wrote that:
Also read Rebecca Schaeffer's twenty-eighth death anniversary! The budding actress's murder by an obsessed stalker! Read for details!
"Tune in tonight!! Season 12 Premiere of #AmericasGotTalent ‼️ 8/7c on NBC," "(…and no I don't know which episode I'll be on 🤷🏽‍♂️😂 but you'll see me eventually lol)."