Debbie McGee gives a candid interview in which she states that she and her late husband were not as wealthy as people think them to be!
Debbie McGee who had participated on the dance show Strictly Come Dancing last year told Daily Mail that she is not that wealthy as people think her to be. Debbie who was a favorite of the audience said that she was the one who used to be in charge of her and her husband's finances. She stated that she was the person controlling the expenses. Debbie, 60 said:
"I paid the bills, sorted it out. I gave him pocket money. Well, not quite, but sort of. We didn't have the same tastes, but we consulted. Ultimately, though I tended to get my way."
Debbie was married to Paul Daniels.
About the relationship between Debbie McGee and Paul Daniels
Debbie and Paul had met in 1979 and it was during the time of his rehearsals for the magic summer season show of Paul. Paul was a magician and Debbie started assisting him on the magic show. The couple had a wonderful courtship period and got married in 1988 at a wedding function held in Buckinghamshire.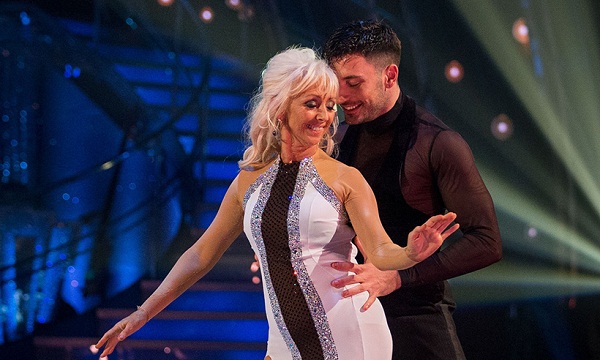 Paul was termed a millionaire and Caroline Aherne from The Mrs. Merton Show had Debbie what had impressed her in Paul. Debbie went on to clarify that the couple was never a millionaire. She said:
"We never had as much as people seemed to think."
She continued:
"Paul saved, so he could turn work down. We weren't big spenders."
Debbie also revealed that when she met Paul, she had her own flat and a car. She also spoke on what attracted her to Paul. Debbie stated:
"From our Irish heritage, laughter is a big thing in our lives. When I married Paul that was a big attraction to me. Paul made me laugh everyday."
But she said that Paul used to get agitated when someone referred to her as a blonde bimbo. Debbie said:
"If they wrote things about me being a blonde bimbo, which I always laughed about, Paul was the one that would get angry. I would say, 'Oh it doesn't matter what people say,' but if they were saying something horrible about me, particularly if they were saying I was a bimbo, he hated it yeah."
Also read: Renowned magician David Copperfield made to reveal the secret behind his famous vanishing act trick! Know the full story here!
Paul's 2014 interview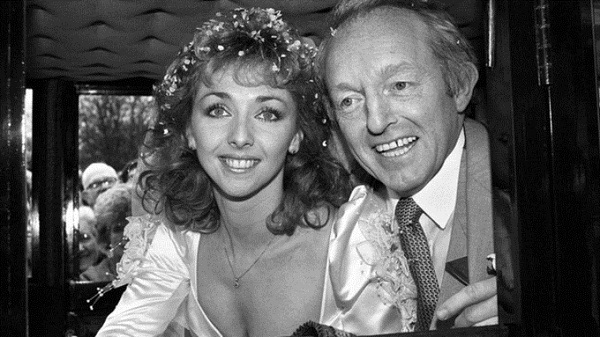 Paul had given an interview in 2014 to Fame and Fortune and had talked about their financial conditions. He had said:
"My best buy was Debbie's wedding ring. I mean, wow, it's been a helluva return. My worst was buying Ferraris. I'm not a guy for regretting, because what's the point, but looking back, if I had that knowledge I wouldn't spend tens of thousands of pounds on Bentleys, Ferraris and luxury cars."
Paul had added:
"The media and petrol-head programmes influenced me, but a car is a tin box with wheels in the corners that gets you there."
Paul had also corrected and said that he was not a millionaire when he met Debbie. He said that his old home was worth £80,000.
Also read David Blaine has been cleared of the rape charges which were put on him in 2016 by the British model Natasha Prince!
Paul Daniels and his death
Paul had died at age of 77 two years back on 17 March 2016 at Wargrave, Berkshire, England. Paul had suffered a fall on 20 February 2016 and was under treatment. He was suspected to also have associated pernicious anemia and later found to have a brain tumor.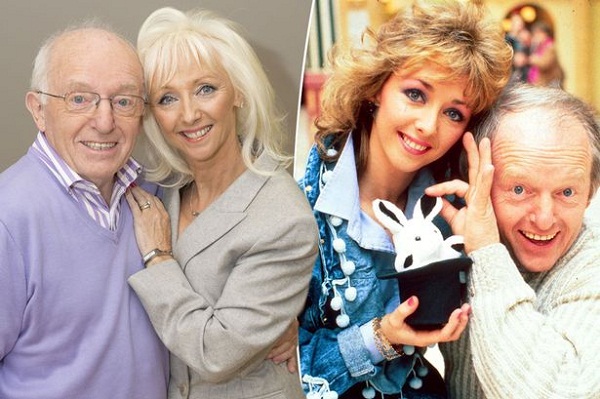 His fellow magician Dynamo had said:
"Paul was truly a giant of the entertainment world who really defined magic for over 20 years. As a working-class magician from the North, he was personally a huge inspiration for me and I know that he has inspired countless magicians around the world and will forever be known as one of the all-time greats."
You may like to read Debbie McGee talks of the show Wife Swap, Strictly Come Dancing and how life changed for her after the BBC show
Source: dailymail, express, thesun