'Love Is Blind' Stars Deepti Vempati and Kyle Abrams Are No Longer Dating!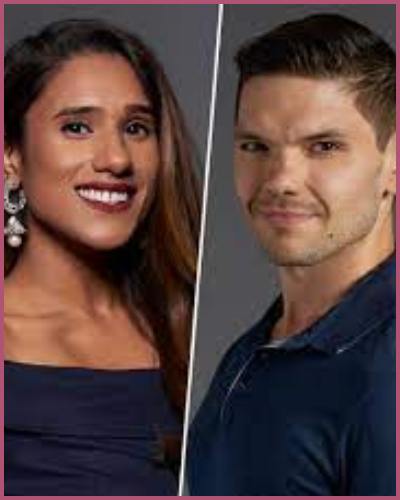 Love is Blind couple Deepti Vempati and Kyle Abrams had already parted ways.
As the After the Altar special premiered, Kyle revealed their secret split while Deepti has not spoken anything.
Learn in detail about the relationship timeline of Deepti Vempati and Kyle Abrams.
---
You heard it right, Deepti Vempati and Kyle Abrams from Love Is Blind season 2 are no longer dating each other. short right, you know they are dating just days before they announced the breakup.
Where do Deepti Vempati and Kyle Abrams stand today?
Former Love is Blind couple, Deepti Vempati and Kyle Abrams are going their separate ways. Kyle announced that he and Deepti have called it quits just days after the pair confirmed their relationship during Love Is Blind: After the Altar episodes, which aired on Sept. 16, 2022.
Following the After the Altar special, Kyle clarified the duo is not willing to be romantically involved with each other. Kyle in his Instagram post clarified his terms with his co-star ex saying.
"I understand many of you are curious as to where Deepti and I stand today. Since After the Alter was filmed, we had decided to go our separate ways in early summer."
Though Abrams had revealed that he and his Love Is Blind costar are no longer dating, he is not single. He has already been in a new relationship with his secret girlfriend as he confessed,
"I have since embarked on a new relationship which I intend to keep private for a bit."
Also, Read Imagine Dragons vocalist Dan Reynolds split again from wife Aja Volkman
How did Deepti Vempati and Kyle Abrams connect in Love is Blind?
Deepti Vempati, 31, and Kyle Abrams, 30 had already overcome the first spark they shared. The ex-couple from Netflix hit Love is Blind second season had a different partner awaiting them at the altar.
Vempati had accepted a proposal from Abhishek "Shake" Chatterjee and Abrams was interested to get hitched to Shaina Hurley. Needless to say, both relationships they gave first priority deteriorated, and neither party chose to tie the knot.
Next what happened was a surprise. After the post-finale reunion, the co-stars Deepti and Kyle were seemingly interested in each other as they were connected in the pods and started dating shortly. The couple had also sparked dating rumors in March 2021 but Deepti cited that they were still in the phase of figuring out.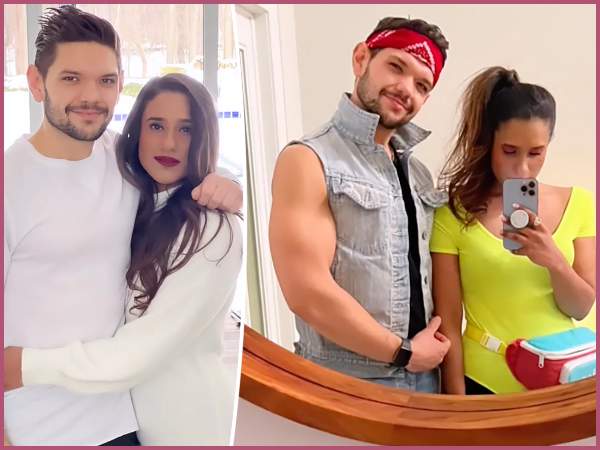 Also, Read Shaina Hurley Looks Gorgeous as She Married Christos Lardakis in Courthouse Wedding!
What had Kyle Abrams said in the After the Altar special?
Vempati and Abrams were in a relationship shortly after they got together in the final moments of the third episode of After the Altar special. Meanwhile, Kyle Abrams was vocal about how hesitant he was to take their relationship to next level stating,
"I put so much pressure on myself because I was like, 'I don't want this to fail. I was hesitant to jump in for that reason because she was my best friend. And if it doesn't work out, you kind of lose the friendship. Because if you break up for whatever reason — and I wasn't planning to breakup — but you always have to think about what happens after."
Abrams jumped into a relationship with Deepti Vempati as the thought of losing her as his best friend scared him. The fact that held him back was proven wrong later. Despite the fact that Deepti met Kyle's family their relationship couldn't blossom forever as Kyle wanted no regret in life.
Also, Read Love Is Blind's Abhishek 'Shake'Chatterjee Has Gone Instagram Official With New Girlfriend After Dramatic Split With Deepti! Who Is She?