Deidrie Henry: The Popeye lady, her intensive and expansive acting career and her awards: Learn on it here!
The multi-talented American actress Deidrie Henry plays the role of Annie for the fast-growing food chain Popeye Louisiana Kitchen (formerly Popeye Chicken n' biscuits).
The Popeye's spokesperson
Henry portrays a Southern lady with a big smile and an even bigger personality. She is the commercial's spokesperson and talks about Popeye's fried chicken and her spicy chicken creations.
The Company states that the lady could be a mother, a grandmother, a chef, a cashier or maybe a CEO of Popeye. The Company's global brand manager Dick Lynch said:
"We leave it vague; It is really in the eye of the beholder. But we want her to represent Louisiana culture."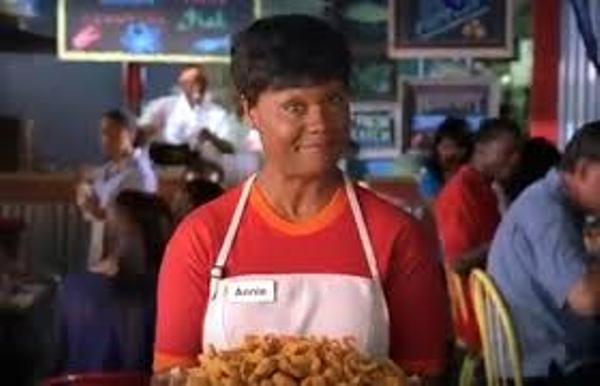 Popeye Louisiana Kitchen has 2500 restaurants across 47 states and 27 countries. In Korea, rice and red beans are not sold at Popeye's since the Koreans eat red beans only in sweetened form for desserts.
In Turkey, Popeye also sells calamari. In Singapore, most locals prefer 'Rock sugar honey lime chicken'. Those at the Asian outlets go most for Popeye's chicken burger.
The commercials are aired during major sports and other entertainment events and in spite of all the fuss over the junk foods, this food chain is rapidly growing.
This is partly due to actress Deidrie Henry whose million-dollar contagious smile and smooth southern twang has floored the audience. It has also helped Deidrie Henry who earns 5% for every commercial slot that the Company takes.
You may like to read The TV star Jordan Davies posts naughty comments on Isobel Mill's Instagram! Know all about the past relationships of this womanizer!
The multi-faceted lady
Deidrie Henry is a trained pilot. She had planned to work for Eastern Airlines but when the airlines wrapped up in 1991, Deidrie Henry decided to try her luck with acting. She then moved back to Atlanta for it. She also worked as an actress in New York and Oregon.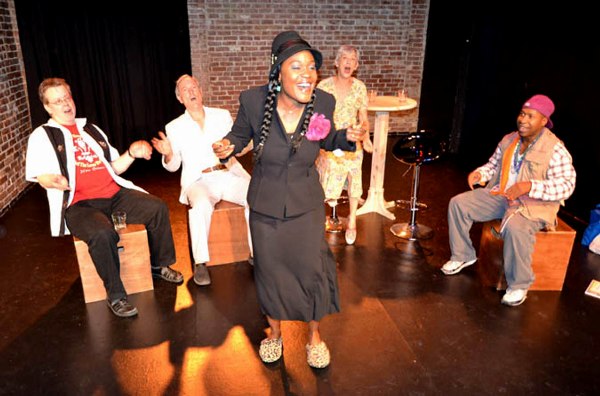 At Oregon, Deidrie Henry worked in the theater (Shakespeare) for four years after which she migrated to Paris for a year. She then returned to Los Angeles in 2004. She debuted on television in 1997.
The career skyrocketed when she was in Los Angeles. She toured the country for a year and a half working at theaters in Seattle, Berkeley, and Philadelphia.
She grabbed a role in 'Yellowman'. She had various TV, film and ad offers. She has a recurring role in TV series 'The Riches'. She also did films 'Beautiful boy' (2010), 'Beyond the Blackboard' (2011) and 'beyond the light' (2014).
She also did some wonderful roles on serials on the small screen. She had a minor role in the drama series 'ER'. In 2015, she also had a role in the TV series titled 'Game of silence'.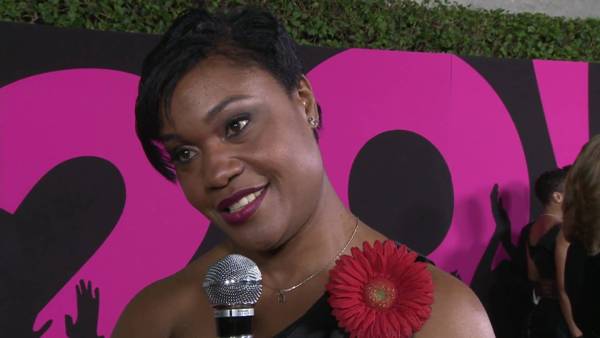 Her awards and achievements
Deidrie Henry's talent could not be hidden and it has shown in each and every role she performed. She has multiple awards to her credit. She received the Backstage Bistro award for outstanding vocalist and cabaret debut for her acting in 'What a day to daydream'.
She was the recipient of the best lead actress Ovation award and the NAACP best actress award for her role in 'Yellowman'.
She was honored with the Featured Performance award (Los Angeles Drama Critics circle) and Ovation award for featured actress in a play. She has acted at the Shakespeare festival in Oregon for four seasons.
She served as a celebrity judge for 'Center Theatre Group's August Wilson Monologue Competition (2016). Deidrie Henry has gathered quite a handful in her career spanning almost 2 decades and is presently residing in Los Angeles with her husband Douglas Dickerson. We wish the actress many more fruitful years and happy married life.
Also read Who is Pedro Jimeno? Know all about this reality TV star of 90 Day Fiance show!
Short bio on Deidrie Henry
Deidrie Henry is an American actress.  She is widely known for playing Felicia in the 2014 feature film Beyond the Lights. She is also famous for her portrayal of Detective Liz Winters in the American drama TV series, Game of Silence from 2016 to present. More bio…