Demi Lovato is engaged! See her huge, beautiful, and expensive engagement ring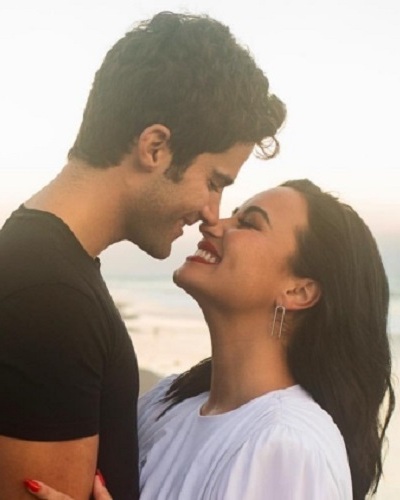 Yesterday on 23 July 2020, singer Demi Lovato announced on her social media that she is engaged to her boyfriend Max Ehrich. She uploaded a series of photos to go with this announcement. The melodious singer also gave her fans a closeup view of her engagement ring. It is simply gorgeous!
Demi Lovato and her engagement announcement
Singer Demi Lovato is happy and excited. Her boyfriend Max Ehrich has proposed to her. Demi announced to the world and her fans on Instagram about this engagement. She said Yes. Demi uploaded a string of photos which were taken on a beach. In one, they were kissing each other. Demi also provided her fans a close up view of her new and stunning engagement ring. She was wearing a white dress at that time and also had a pair of diamond earrings of Established for the occasion.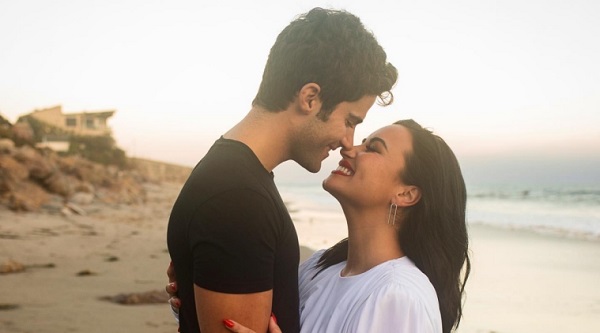 She wrote:
"I knew I loved you the moment I met you. It was something I can't describe to anyone who hasn't experienced it firsthand but luckily you did too.. I've never felt so unconditionally loved by someone in my life (other than my parents) flaws and all. You never pressure me to be anything other than myself…"
The engagement ring of Demi
Demi also put up in the start a little note about her birth father. She wrote:
"When I was a little girl, my birth dad always called me his "little partner" – something that might've sounded strange without his southern cowboy like accent. To me it made perfect sense. And today that word makes perfect sense again but today I'm officially going to be someone else's partner."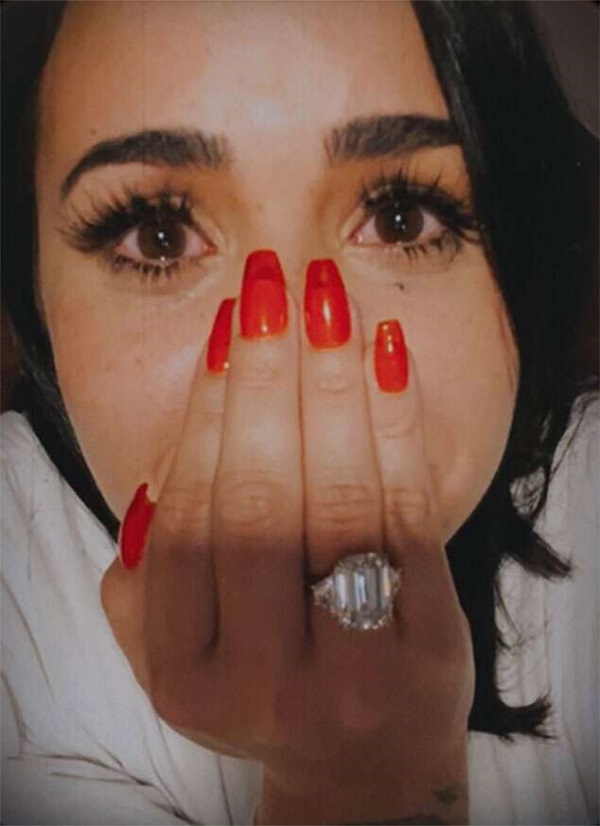 And her engagement ring is one that has caught everyone's attention. It is an emerald-cut lovely piece. Rodeo Drive based jeweler, Peter Marco designed it. The gem is set in platinum and two pentagonal-cut stones flank it from both sides. Her engagement ring is similar to the one Alex Rodriguez gifted Jennifer Lopez. Beyoncé, Sarah Jessica Parker, Amal Clooney, and Grace Kelly also have similar-styled rings. Demi's engagement ring is expensive and might be valued at more than $ 1 million, experts say.
The relationship timeline of the couple
American singer Demi has described her sexuality as fluid. She had also added that she is open to getting love from any gender. In July 2020, she revealed on her Twitter handle that she is a queer person.
It is not clear when Max, 27 and Demi began dating. But earlier this year, she went public about her relationship with Max. Max is 29 and an actor, singer, and dancer from the USA. He was born in New Jersey and is of Austrian-Jewish and Russian-Jewish ethnicity. His parents are Bruce Ehrich and Rhonda Green. He has a brother called Matthew who is an investment banker.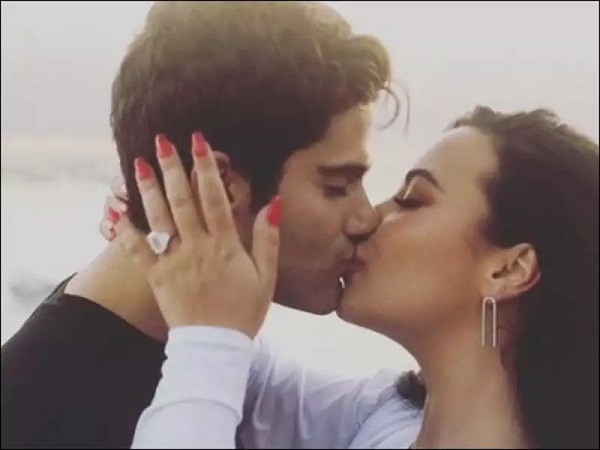 Demi also suffers from bipolar disorder. She was prone to self-harm and had anorexia nervosa and was bullied at school. At age of 18, she sought rehab.