Demi Lovato celebrates her six months of being sober with a finger tattoo, cake, and a sweet message from her team!
American Singer Demi Lovato has kept a low-profile on the social media ever since she was affected with drug overdose last July. She has taken treatment for it and is sober for the past so many months. She has celebrated her six months of sobriety with cake and a sweet message. The singer also has got a rose tattoo inked on her finger to mark this important milestone in her life!
Demi Lovato and her six months of sobriety
Demi Lovato has not touched drugs since the last 6 months. This was a reason to celebrate. On 25 January 2019, Demi shared a picture with her fans on Instagram. The picture was that of a delicious-looking beautiful cake which her team had got for her on her having achieved 6 months of soberness. There was also a sweet note along with the cake. It read:
"Happy 6 mo we are so fucking proud of you!"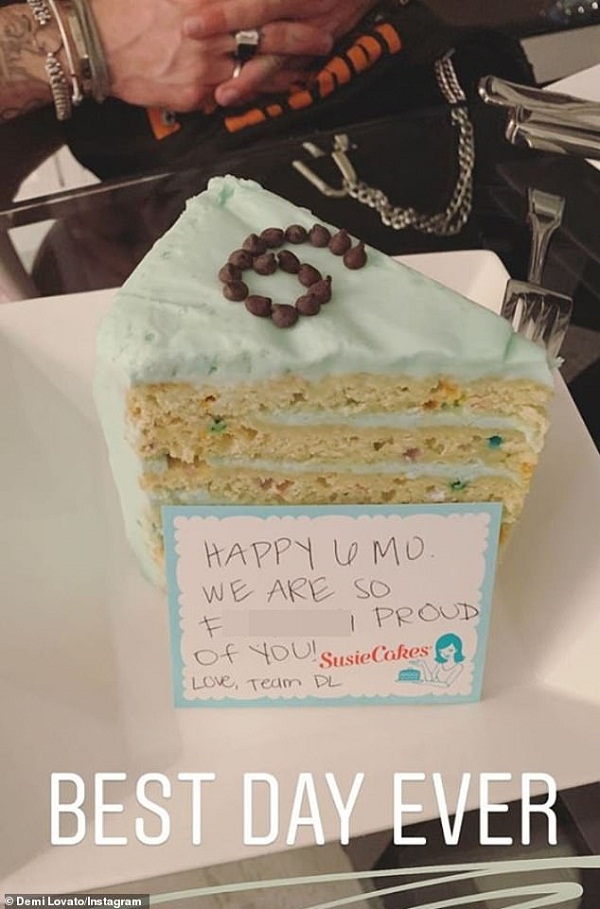 Demi had captioned this shared picture:
"Best Day Ever,"
Demi also showed off proudly her 6 months token which was well-earned and also hard-earned.
Was this six months' journey easy?
Demi's family have been trying hard to see to it that Demi does not relapse again. The journey was not easy and there was also bad mouthing about her done by tabloids. Last month, she had blasted the tabloids which were making those fake stories about her and had asked for time from her fans to heal and do a comeback.
Demi had written:
"I love my fans, and hate tabloids. Don't believe what you read. People will literally make up stuff to sell a story. Sickening."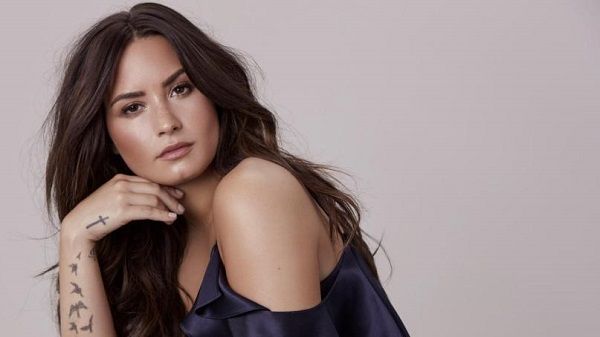 She had continued:
"If I feel like the world needs to know something, I will tell them MYSELF. Otherwise people stop writing about my recovery, because it's no one's business but mine. I am sober and grateful to be alive and taking care of ME ✌🏼

Someday I'll tell the world what exactly happened, why it happened and what my life is like today.. but until I'm ready to share that with people please stop prying and making up shit that you know nothing about. I still need space and time to heal..

I would love to set the record straight on all the rumors out there but I literally don't owe anyone anything so I'm not going to. All my fans need to know is I'm working hard on myself, I'm happy and clean and I'm SO grateful for their support. 💕

I'm so blessed I get to take this time to be with family, relax, work on my mind, body and soul and come back when I'm ready. I have my fans to thank for that. I'm so grateful, truly. I love you guys so fucking much 💗 thank you 🙏🏼."
Her family speaks…
Her younger sister Madison and their mom had given interviews regarding the difficult time the family is having with Demi's drug addiction. Madison said:
"She's working really hard on her sobriety and we're all so incredibly proud of her. It's been crazy for our family. It's been a lot. But we've been through a lot together… I mean, if you read my mom's book you would know." 
Demi Lovato and her rose tattoo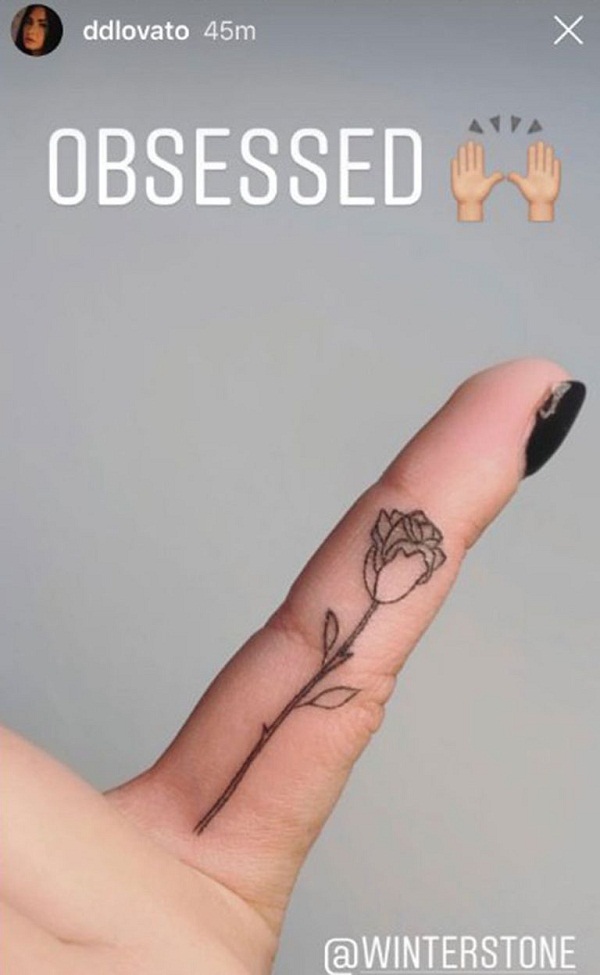 Demi also got a delicate rose tattooed on her finger and she uploaded a picture of it on social media. Rose stands for hope and new beginning and this again was probably to mark the milestone of sobriety in her life.
Short Bio on Demi Lovato
Demi Lovato is an American actress. Demi is also a singer as well as a songwriter. She portrayed the character of Sonny Munroe in the Disney Channel's series Sonny With a Chance from 2009 to 2011.
She is also famous for her sophomore album; Here We Go Again. In 2010, the album became top on the Billboard 200 chart in 2010. More Bio…
Source: Cosmopolitan, LADbible