Demi Lovato is sober now but has split from her fashion designer beau Henry Levy!
Entertainment Tonight has reported that American singer Demi Lovato has split from her boyfriend of 4 months Henry Levy.
Demi Lovato and her breakup
The news is that Demi has split from her boyfriend Henry Levy. A source close to her said that their relationship had come to an end and that Henry was never her sober friend.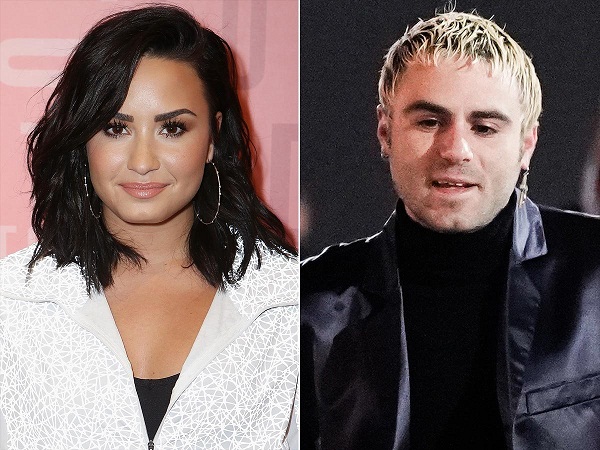 It had been just 4 months that the couple has been dating each other. Henry was Demi's first boyfriend after doctors admitted her in hospital and rehab for her drug overdose and addiction problem in July 2018. Demi was rushed to hospital with a life-threatening drug overdose and after two weeks of hospitalization, she was discharged. She later checked into a rehab center outside California and her treatment duration there lasted for 90 days.
Demi Lovato and her relationship dateline with Henry Levy
Demi Lovato and Henry Levy met first in rehab many years back. They began chatting soon after and became close friends. But it was only four months back when their relationship turned romantic.
Twenty-six-year-old Demi Lovato and her beau controversial fashion designer Henry Levy, 27 were first spotted together around 4 months back. In November 2018, she was enjoying a date with couture fashion line Enfants Riches Déprimé (a French word for Depressed Rich Kids) founder in Beverly Hills at the Matsuhisa restaurant.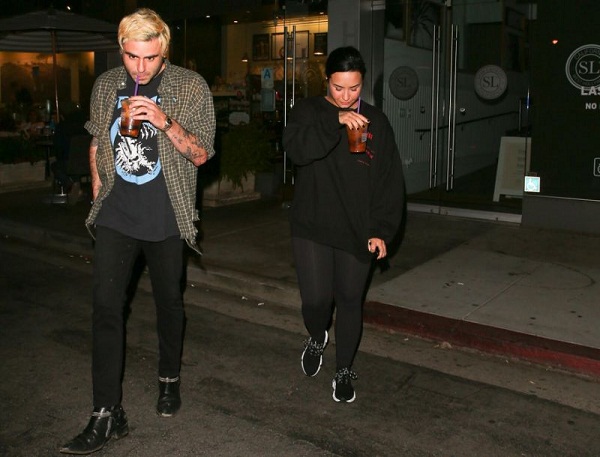 People speculated that the couple is dating especially since they were holding hands across the table during the dinner date. The couple was also all smiles and laughing during that time.
Demi and Henry were again together the next day and this time they were enjoying a cup of steaming coffee together. In December the same year, they were seen outside the Nobu restaurant in Malibu and this time their relationship had become more intimate. They were kissing each other outside the restaurant as they walked back to their nearby parked Mercedes-Benz SUV which belonged to Henry.
Demi Lovato and Henry Levy go official with their relationship
In the latter part of December 2018, Henry took to his Instagram to let the world know that he was dating Demi. He uploaded a video of himself with Demi on a private jet and he was locking lips with her. Prior to this, an insider had revealed to US Weekly:
"Demi is head over heels in love with Henry and Henry makes her feel safe and not judged."
On Valentine's Day, Henry had called Demi a beautiful soul and written:
"I love you to the moon and back."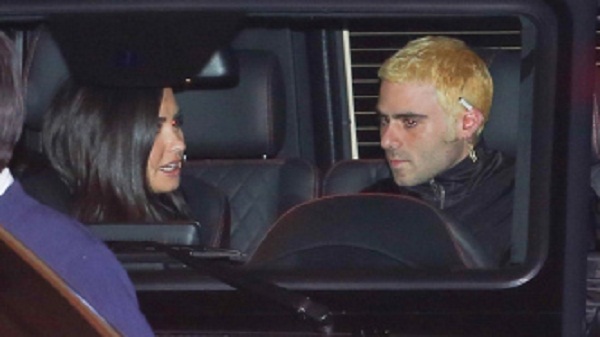 Demi had also gifted Henry with a beautiful puppy named Ozzie in order to commemorate the romantic day and it was s surprise for Henry.
Earlier, Demi had dated Joe Jonas, Wilmer Valderrama, and Guilherme Bomba Vasconcelos. But all of these ended in a split. Additionally, Demi has been battling with drug addiction issue since a very long time and has relapsed often. But since July 2018 she is sober and is committed to sobriety. She has cut ties with those who enabled her to an apparent drug overdose.
Short Bio on Demi Lovato
Demi Lovato is an American actress. Demi is also a singer as well as a songwriter. She portrayed the character of Sonny Munroe in the Disney Channel's series Sonny With a Chance from 2009 to 2011.
She is also famous for her sophomore album; Here We Go Again. In 2010, the album became top on the Billboard 200 chart in 2010. More Bio…
Source: US Weekly, AOL,