Demi Lovato does not want the traditional white dress on her wedding!
Singer Demi Lovato has already started planning for the big day of her life, her wedding! After hr July 2020 engagement to actor Max Ehrich, Demi has revealed that she was thinking about her wedding dress! But she has decided to not wear a white-colored wedding dress at her wedding! She will not take the traditional bridal look at her wedding! She wants it different!
Demi Lovato plans and talks about her wedding dress
Singer Demi Lovato is eager for her upcoming nuptials. She is looking forward to it and has already started planning certain things. Demi, 28 does not want a traditional bridal look and is certainly clear what she will not be wearing on this big day of her life. She told PopCrush:
"I have my image for what I would want it to [look like] if I got to do a big celebration. I don't wanna give it away but it's definitely not a white dress,"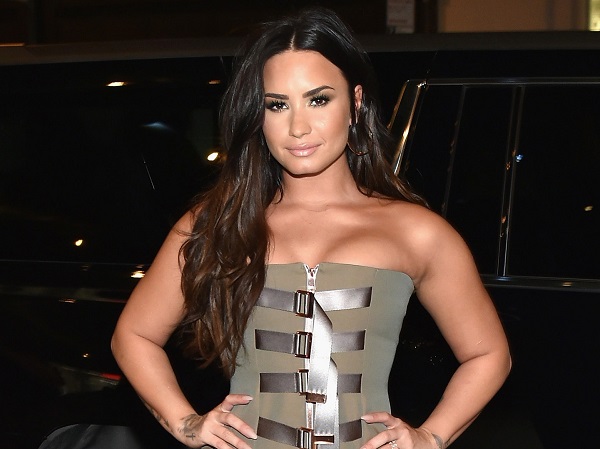 Demi has started looking at the dresses but her main focus is that the wedding ceremony should be as special as it can be. She said:
"I want to keep it sacred between me and him,"
The relationship timeline of the couple
It is not clear when exactly the couple started dating. But it was around March 2020 that People magazine reported that the couple is in a relationship. And less than four months later on 22 July 2020, Max Ehrich proposed to Demi and she said yes. This engagement took place in Malibu in California. Max, 29 gave the singer and his lady love a stunning diamond ring designed and created by celebrity jeweler Peter Marco.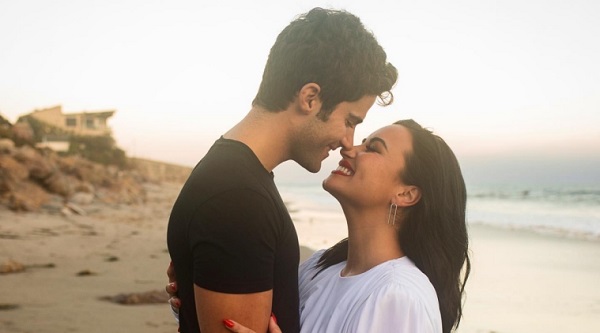 The proposal was beachside and Demi uploaded a series of photos of the happy occasion on her Instagram for her fans. She also revealed that Max has got the best in him and made her a better person. She wrote:
"When I was a little girl, my birth dad always called me his 'little partner' — something that might've sounded strange without his southern cowboy like accent. To me, it made perfect sense. And today that word makes perfect sense again but today I'm officially going to be someone else's partner,"
Demi talks about quarantining together
Earlier this week, Demi was on the show The Morning Mash Up on SiriusXM Hits 1. She spoke about how self-isolating together brought them closer. She told:
"We were able to share this time together that we wouldn't have normally gotten to spend. And that accelerated our relationship on a level that you can't really explain to people, but quarantine either makes or breaks the deal. And it really made that. So I'm really blessed, really fortunate, and continuing to count my blessings every day."
She had also said on an earlier occasion that she knew that he was the one the moment she met him. She feels that his love is unconditional and he does not try to dominate her in any way. Demi is happy to begin life and a family with him.
For the complete bio of Demi Lovato, click here