Demi Moore's new memoir 'Inside Out' reveals she was mentally crumbled after ex husband Ashton Kutcher's famous infidelity!!
Demi Moore is one of the well-known faces in Hollywood. The 56-year-old, Ghost actress has made quite a name for herself within the industries with recognizable roles in Blame it on Rio, St Elmo's Fire, About Last night and many more. But no one knew how Demi had struggled to become the person she stands to be today until her new memoir "Inside Out".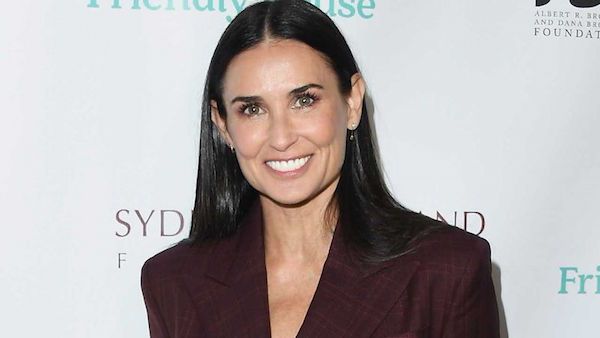 This memoir has been as close to Demi's heart as it can with its inclusion of very personal experiences Demi had to go through her life; with experiencing her mother's suicide attempts to rape at 15, a miscarriage, and a mentally exhausting split from her 10-year marriage with ex Ashton Kutcher. Get insight on her devastating break up with Kutcher and how it emotionally took a toll on her.
Also, read about Demi Moore: her stress-induced tooth fall, her marriages, her divorces, her relationships, and more! Read it here!
Demi's reveals Ashton Kutcher would constantly explore threesomes within their marriage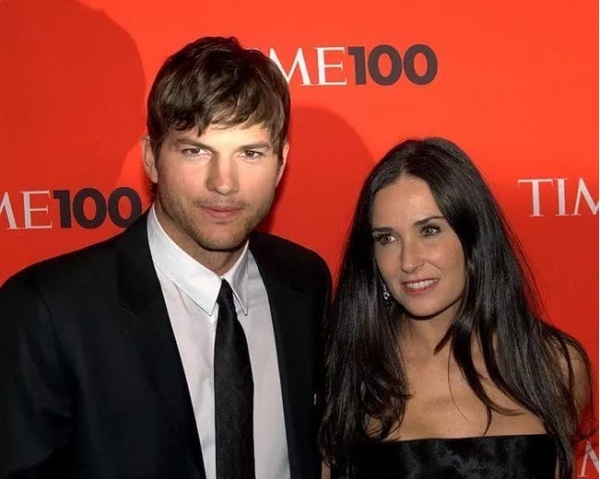 Demi Moore and Ashton Kutcher shared a long relationship together. The two initially began dating in 2003 after their meet at a dinner party through mutual friends and later tied knots in 2005.
Since then, they were married for 10 years until their spilt in 2015. While the whole internet knows their marriage fell off due to Kutcher's famous infidelity, Demi also revealed the other threads which contributed to her divorce with him.
An extract of her memoir, 'Inside Out' revealed that Ashton would constantly explore threesome with other women. Moore ultimately agreed to be a part of it revealing,
""I wanted to show him how great and fun I could be,"
However, she deemed it as a horrible "mistake" after the second experience. Kutcher eventually used those sexual trysts to shame her and "deflect blame" after his infidelity became widely public,
"Because we had brought a third party into our relationship, Ashton said, that blurred the lines and, to some extent, justified what he'd done," Moore wrote. "I felt sick to my stomach."
Also, read about Kenya Moore splits up with husband Marc Daly! Everyone in complete daze and shock! What is the reason?!
Demi Moore's new memoir reveals her bitter breakup with Ashton havocked her mentally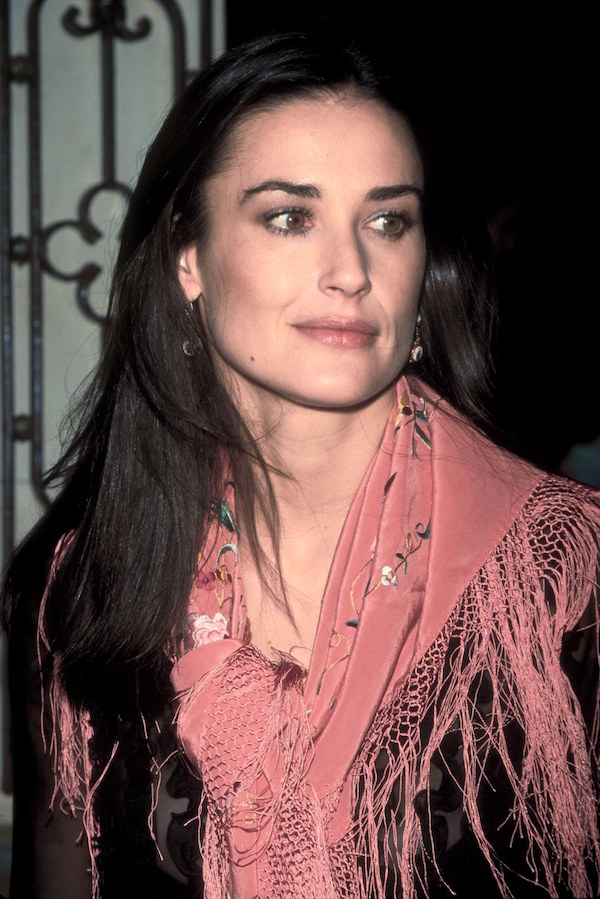 Ashton Kutcher's famous infidelity with Brittney Jones and Sara Leal has been known to the public for quite a while. In her memoir, Demi opened about how the infidelity and her spilled with Kutcher had her to "loose" parts of herself.
The 56-year-old actress shared with us how emotionally crumbled and insecure she felt after the break-off of her marriage, ultimately leading her to abuse Vicodin and alcohol. In an interview with Diane Sawyer on Monday's Good Morning America, Moore said,
"I lost me,"

"I think the thing if I were to look back, I would say I blinded myself and I lost myself."
An industry source says about Moore's split from Kutcher,
"It really played havoc with her self confidence, Demi was confused about her life and what direction her career would take as she got older.Separating from Ashton was just a nightmare for her. It took her years to get over it.

She was always very insecure about their age difference and it was devastating that Ashton left her and had so much self-blame and resentment towards herself after the split. She was really struggling mentally and didn't take care of herself."
The source also adds that Moore is getting to a much healthier place, although given the long period of time it took for it.
"She really has changed a lot for the better in the past few years. You can tell that she is much happier and enjoys her life more," the source says. "She goes to therapy and works on being a positive and kind person to herself."
Her new memoir is surely a new outbreak for her. She has been through so much and her memoir just proves how brave of women she really is. Demi is finally breaking out of her cocoon with this memoir.
"She wanted to free herself of the trauma and heartbreak endured after her split from Ashton, but it was a struggle," says an industry source. "Demi has been trying to improve her life, gain self-esteem and get healthy for several years. Spilling it all out in a personal memoir is a way to close the old door and open new ones."
Also, read about Demi Moore's new memoir reveals her disturbing past: raped at 15 and a miscarriage of a baby with Ashton Kutcher!
A short bio on Demi Moore
Demi Moore is an American actress, former songwriter, as well as a model. She had dropped out of high school to join the acting career in 1981. She had gained popularity for her work in Blame It on Rio 1984 and St. Elmo's Fire in 1985. When she had played her first film, she was established as a Hollywood star. More bio…
source: people