'Happy Birthday Bruce Willis!' Demi Moore Shares an Adorable Family Video in Honor of Her Ex-Husband Bruce Willis' 68th Birthday!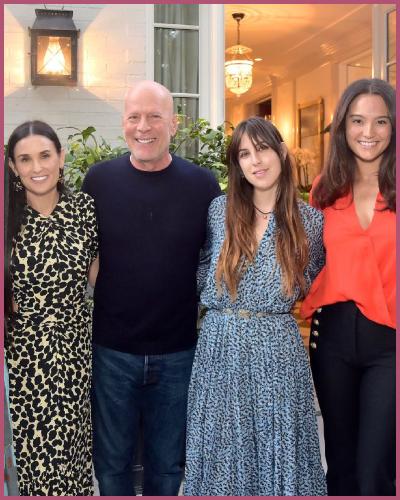 Demi Moore took to Instagram to share a sweet family video in honor of actor Bruce Willis' birthday.
The clip showed Willis smiling, dancing, and blowing out candles happily.
Demi and Bruce married in 1987 and amicably separated in 2000.
---
Demi Moore and family celebrate Bruce Willis' special birthday
Demi Moore and family made Bruce Willis' 68th birthday a very special one.
The family came together to celebrate the actor's big day with love, laughter, and a fun party.
Bruce's ex-wife, Demi shared a touching family video via her  Instagram account. It showed the family and Bruce's current wife Emma Heming Willis and his kids singing Happy Birthday.
The video also shows them offering up a dessert with candles.
Willis looked delighted by the song as he smiled and threw his hands in the air as his family sang along.
The Looper actor then blew out the candles to his dear one's enthusiastic hoots and cheers. They later shouted, "Hip-hip, hooray!"
Moore captioned the heartwarming video,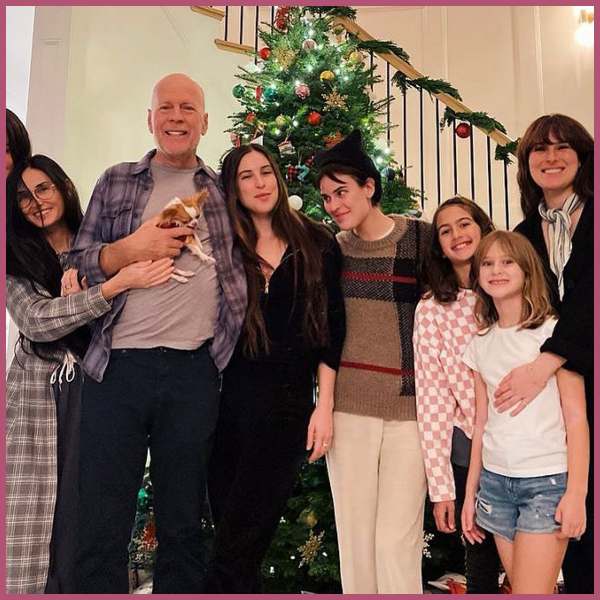 "Happy birthday, BW! So glad we could celebrate you today,"

"Love you and love our family. Thank you to everyone for the love and warm wishes — we all feel them."
The emotional celebratory post is the first time the family posted of him since we knew about his frontotemporal dementia diagnosis.
The family very heavy-heartedly announced last month about Bruce's condition in a group  statement that read,
"Bruce has always found joy in life — and has helped everyone he knows to do the same. It has meant the world to see that sense of care echoed back to him and to all of us."

"We have been so moved by the love you have all shared for our dear husband, father, and friend during this difficult time."
The Willis family added,
"Your continued compassion, understanding, and respect will enable us to help Bruce live as full a life as possible,"
Also, Read Doting Daughter, Rumer Willis Showed Concern On Dad Bruce Willis's Health
Demi and Bruce share three daughters from their marriage
As for Bruce and Demi's marriage, the couple tied the knot just four months after their initial meeting in Las Vegas at the Golden Nugget hotel.
In her 2019 memoir Inside Out, the Ghost actress revealed that their Vegas wedding was completely unplanned.
Moore joked,
"We were moving to the gambling tables when Bruce said, 'I think we should get married.' We'd been joking about it on the flight there, but suddenly it didn't seem like he was kidding."
The couple again said I DO the next month in front of family and friends during an intimate ceremony. The wedding was officiated by Little Richard.
Less than a year after their marriage, the couple welcomed their first child together, daughter Rumer in August 1988.
Moore noted that Bruce was a very hands-on dad, saying,
"Bruce helped pull this baby out of me,"

"He was there with his hands. … He's as passionate and as excited and as driven with being a father as he is with anything else that he does."
On July 20, 1991, the couple welcomed their second daughter and named her Scout, and another daughter, Tallulah in the year 1994.
In June 1998, the couple split and finalized their divorce in October 2000 after years of marriage.
Also, Read Demi Moore split with boyfriend Daniel Humm after less than a year of dating