Demi Moore's new memoir reveals her disturbing past: raped at 15 and a miscarriage of a baby with Ashton Kutcher!
Demi Moore's new memoir "Inside Out"  gave us a glimpse of Demi's personal stories where she went through highs and lows, her career in Hollywood and how her personal experiences shaped up the person she is today. The memoir revealed some of her troubled past including her childhood years and unsuccessful relationships.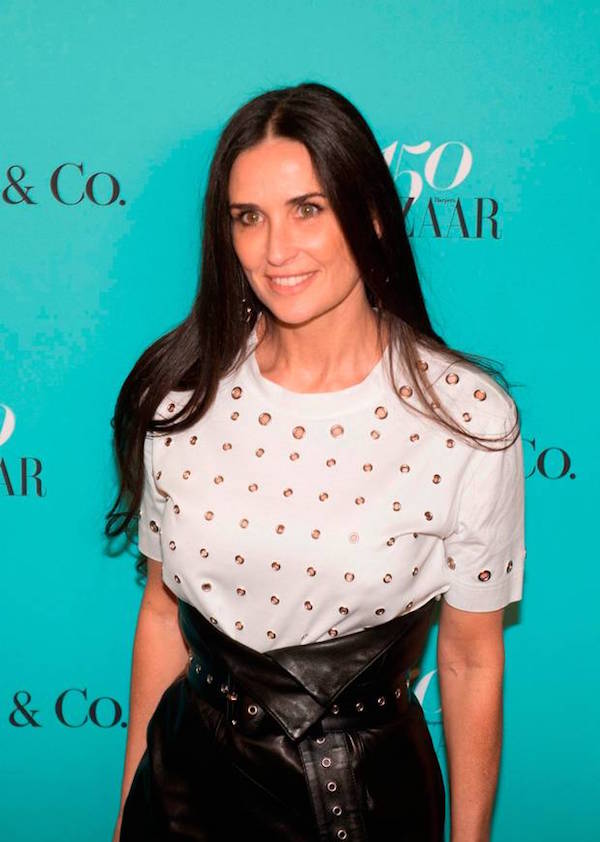 Also, read about Renee Zellweger and her past relationships! Know on all that here!
Demi Moore blames herself for losing a pregnancy with ex Ashton Kutcher
The 56-year-old actress opened about an unfortunate event of her past in her forthcoming memoir "Inside Out". According to the New York times, Moore disclosed in the book that she had suffered miscarriage six months into her pregnancy in the early 2000s.
This was before she and Kutcher tied their knots. Moore and Kutcher had also planned to name their baby girl  Chaplin Ray. Demi blames herself for the unfortunate miscarriage as a result of her heavy drinking habits.
According to the Times, Moore "had started drinking again and blamed herself for the loss." She and Ashton Kutcher tried methods to conceive again through various fertility treatments, but things only got worst and Demi began Abusing Vicodin too.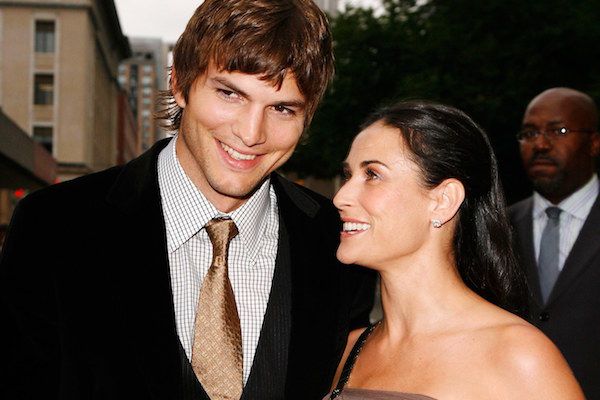 Demi Moore and Ashton Kutcher first opened about them dating in 2003. Moreover, Moore even reminisces her relation with her then sweetheart, Kutcher in her memoir and says she saw the relationship as a "do-over,".
In her memoir, she added,
"like, I could just go back in time and experience what it was like to be young, with him- much more so than I'd ever been able to experience it when I was actually in my twenties."
The couple parted their ways in 2011 after Kutcher, who is 15 years Junior to Demi, reportedly cheated on her with a 22-year-old blonde on September 24.
This took place on the night of their sixth wedding anniversary. The couple officially divorced in 2013 after nine years of being together. Kutcher is currently married to his co-star Mila Kunis from "That 70s show". Kutcher and Mila Kunis share a 4-year-old daughter Wyatt and a 2-year-old son, Dimitri.
Also, read about the Saga Relationship affair and marriage of Ashton Kutcher, Mila Kunis, and their baby. He looks back on BOTH his first kisses
Demi opens up about being raped at 15 and her struggling childhood
This memoir for Demi is really a personal one unlike any other. It's like she's breaking out of her cocoon with bravely coming out with her disturbing past.
Who knew the actress who defined Hollywood in the 1990s had shaped herself up with such struggling experiences. One vivid memory, Moore claims to have in her memoir is her 12-year-old hand trying to dig the pills out of her mother's mouth.
"The next things I remember is using my fingers, the small fingers of a chils, to dig up the pills  my mother hs tried to swallow out of her mouth while my father held it open and told me what to do. something very deep inside me shifted then, and it never shifted back. My childhood was over."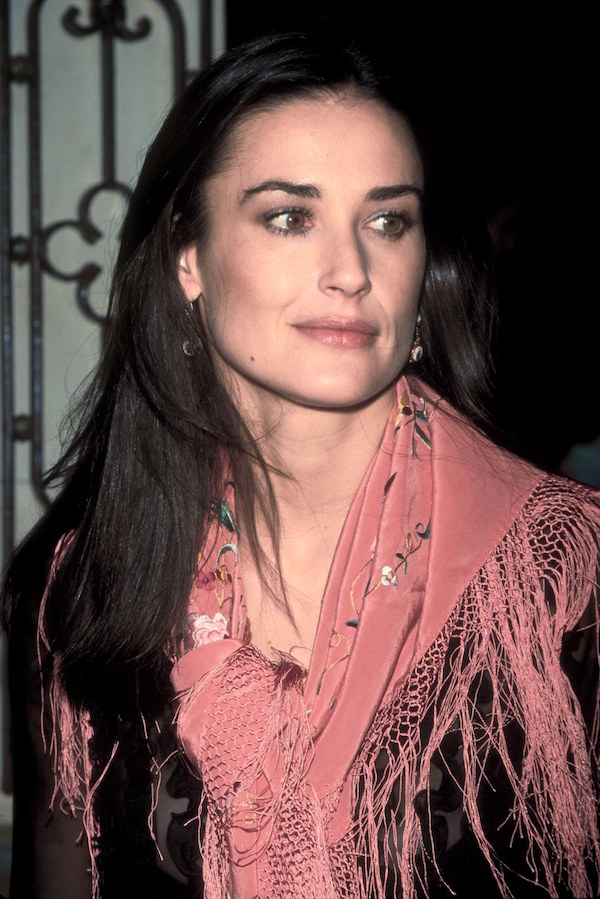 Demi also bravely came out on her memoir about how she was raped at the age of 15 and once suffered a seizure after smoking synthetic cannabis and inhaling nitrous oxide at a party with daughter Rumer Willis. The memoir also features her high profile marriages before Kutcher and her drinking problems.
Also, read about Singer August Alsina survives troubled childhood, poverty, drugs, the tragic loss of brother and sister! Now blind with liver disease!
A short bio on Demi Moore
Demi Moore is an American actress, former songwriter, as well as a model. She had dropped out of high school to join the acting career in 1981. She had gained popularity for her work in Blame It on Rio 1984 and St. Elmo's Fire in 1985. When she had played her first film, she was established as a Hollywood star. See more…
source: the sun