Demi Moore: her stress-induced tooth fall, her marriages, her divorces, her relationships, and more! Read it here!
American actress and model Demi Moore told TV host Jimmy Fallon on his show 'The Tonight Show.'
Demi Moore's toothless selfie
On 12th June 2017 that she lost her two front teeth since she was much stressed out. She then showed Jimmy Fallon a toothless selfie which she also shared with the gathered audience. Fallon remarked:
"The most insane thing I've ever seen," 
Demi Moore said:
"I sheared off my front teeth. I'd love to say it was skateboarding or something really kind of cool, but I think it's something that's important to share because … it's literally, probably after heart disease, one of the biggest killers in in America, which is stress,"
She continued:
"Stress sheared off my front teeth."
The actress had got her teeth repaired and put in artificial ones. But she had wanted to share her story with her fans. The former songwriter joked with Fallon:
"I literally just like knocked it out. Its almost like it fell out and my warranty was up. Thank god for modern dentistry."
The actress had revealed earlier that she had clenched her teeth so hard that they came off. She told Fallon that her three kids with ex Bruce Willis (Rumer, 30, Scout, 27, and Tallulah, 25) like her toothless smile. Demi Moore, 56 jokingly said:
"My children love seeing me without my teeth because they think it makes me look more vulnerable and more human,"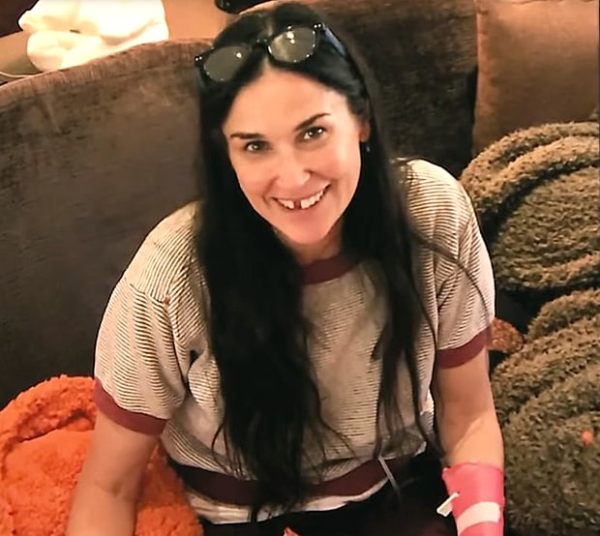 Demi Moore's three marriages and divorces
Demi Moore was just 17 years old when she fell in love with American singer Freddy Moore who was 12 years her senior. He had recently divorced from his first wife, Lucy.
They were doing songwriting together and she also appeared in one of his music videos. They married in 1980 and got divorced within 5 years.
She then got engaged to actor Emilio Estevez but though they had plans to marry in December 1986, their engagement was called off due to some reason.
On 21st November 1987, Demi Moore then married actor Bruce Willis. She has three daughters with him. The eldest Rumer was born on 16th August 1988, Scout on 20th July 1991 and Tallulah on 3rd February 1994.
However, this marriage too could not go on for long and on 24th June 1998, they announced their separation. They filed for divorce on 18th October 2000.
Demi Moore then dated martial arts instructor Oliver Whitcomb for three years from 1999 to 2002. They split and Demi Moore started a relationship with actor Ashton Kutcher. He was 16 years younger to her. They married on 24th September 2005. 150 close friends attended the wedding ceremony.
Her ex-husband Bruce Willis was also a guest on this occasion. In November 2011, Moore announced that they were ending their relationship. On 21st December 2012, divorce papers were filed. On 27th November 2013, their divorce was finalized.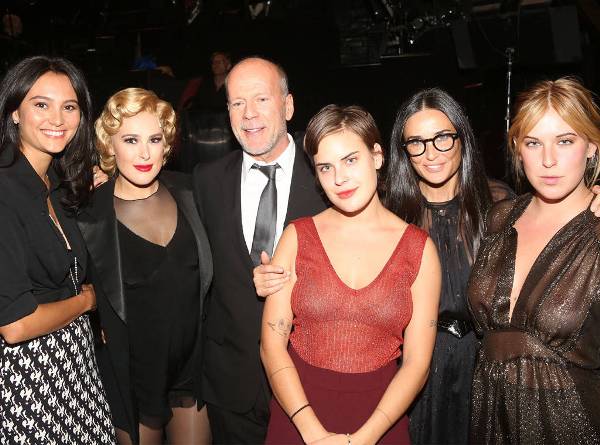 You may like to read:
Actress Mandy Moore might have split from her boyfriend Wilmer Valderrama but they continue to be good friends!
The current whereabouts of the ex-girlfriends of American actor Leonardo Dicaprio!
Gwyneth Paltrow and Brad Falchuk are to wed today! They had a rehearsal dinner party at Jerry Seinfeld's house!
Her difficult childhood
Demi Moore was born on 11th November 1962 in Roswell, New Mexico. Her parents are Air Force Airman Charles Harmon and Virginia King. However, her father left her mother two months after the marriage. Demi Moore was born after that.
When Demi Moore was just three months old, her mother remarried. Her stepfather was Dan Guynes who worked as a newspaper advertising salesman. He also frequently changed jobs. Due to this, the whole family moved many times.
In 1991, Demi Moore had disclosed in an interview:
"My dad was Dan Guynes. He raised me. There is a man who would be considered my biological father who I don't really have a relationship with."
She had also revealed that she came to know that Dan Guynes was her stepfather when she was 13 years old. She had seen her mother's and stepfather's marriage certificate and enquired about how they were married after she was born. Her mother left Dan Guynes in 1978. He committed suicide in October 1980.
Demi Moore's mother Virginia Guynes was into heavy drinking, drunk driving, and arson. She was arrested multiple times for these crimes. Demi Moore tried to rehabilitate her and put her into a rehab center for it.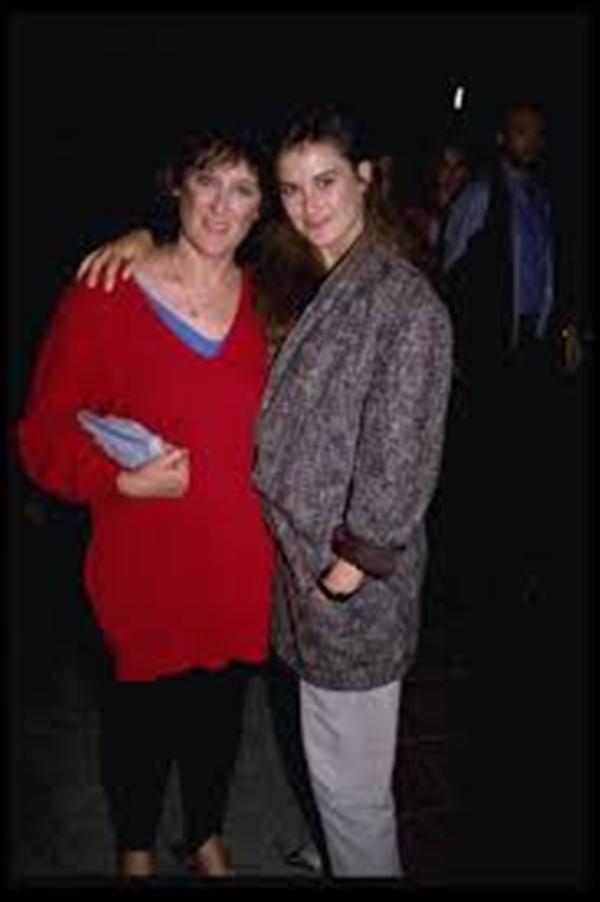 Demi Moore paid the money to Hazelden Foundation in Minnesota for her mother's treatment. But her mother just walked away from the center. Demi Moore broke off her relationship with her mother after this in 1990.
Her mother went on to pose nude for 'High Society' magazine in 1993. She spoofed Demi Moore's Vanity Fair pregnancy and bodypaint covers and parodied her love scene from the film Ghost.
Her relations with her mother were definitely strained at that time though Demi Moore briefly reconciled with her shortly before Virginia Guynes death due to cancer in July 1998. Her biological father Charles Harmon had appeared in the 1995 Inside Edition and made an appeal to see his grandchildren.
Short Bio on Demi Moore
Demi Moore is an American actress, former songwriter, as well as a model. She had dropped out from the high school to join in the acting career in 1981. She had gained popularity for her work in Blame It on Rio 1984 and St. Elmo's Fire in 1985. When she had played her first film, she was established as a Hollywood star. More Bio…