Insight on the life one of the most googled model Denise Milani! Know about her age, issue with drug smuggling, children and modeling works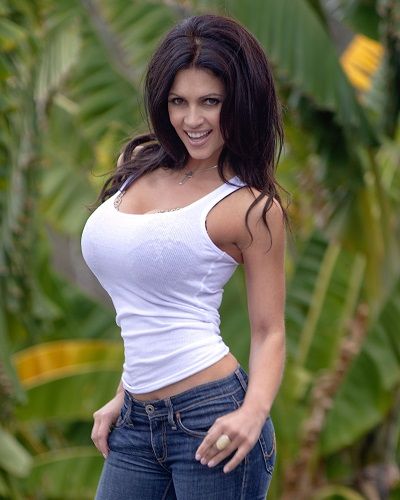 One of the most searched women on the web, Denise Milani is a successful pinup, internet, and fitness model. She is based in Los Angeles, USA, and known or her curvaceous body.
How old is Denise Milani?
The Czech model Denise Milani born as Denise Krajickova is 44 years old at present. Denise was born on 24th April 1976 in Frydek-Mistek, Czech Republic. Milani was the eldest child with two younger sisters. Most of her family members still reside in the Czech Republic.
Besides that, she is private about her life and family members. Milani moved to the USA in the year 1996 when she was 21 years old.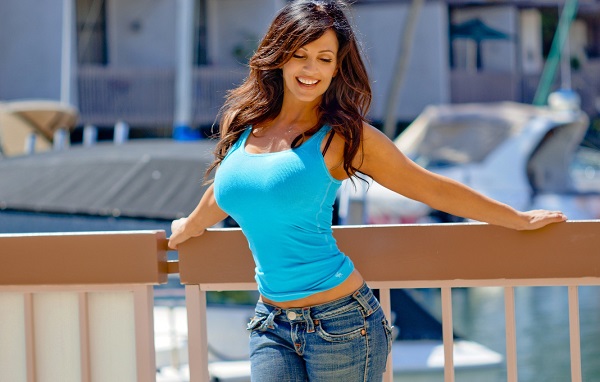 Also read Where is Nancy Putkoski now? Was not having children the reason for Nancy and Anthony Bourdain's divorce after 20 years of marriage?
Was she involved with drug smugglers 'honeytrap'?
With gaining popularity celebrities are dragged down many times. Denise was also the victim when she was accused of being involved in a drug-smuggling saga with British professor Paul Framptom.
In November 2011, Paul started talking to Denise through online dating site mate1.com. He was a theoretical particle physicist at the University of North Carolina and in Milani's photo, she looked gorgeous dark-haired, and dark-eyed. They started chatting daily. As soon as he returned home from campus he would start chatting with her.
They used to chat on Yahoo Messenger which was quite popular back then. Paul was lonely at the time as he had divorced three years back. He thought that his days of being lonely is over. In the chat, Denise told him that she was tired of working as a glamour model and wanted to settle and have her own kids.
Paul was totally into her and tried talking to her through the phone but she was never available for it. After some chatting days, she agreed to meet him and asked him to come to La Paz, Bolivia. She told him that she has a photo shoot.
honeytrap
On 7th January 2012, they set to meet each other. Paul had the hope to have a wife and children again at the age of 68. He had to be back for teaching at North Carolina University so he left his car at the airport. Denise had sent him e-ticket for Toronto-Santiago leg of his journey which was invalid.
He finally arrived in La Paz after 4 days. She asked him to bring the bag she left at La Paz. When he accidentally met his friend John Dixon in Bolivia he warned him. He said,
"I said, 'Inside that suitcase, sewn into the lining, will be cocaine. You're in big trouble."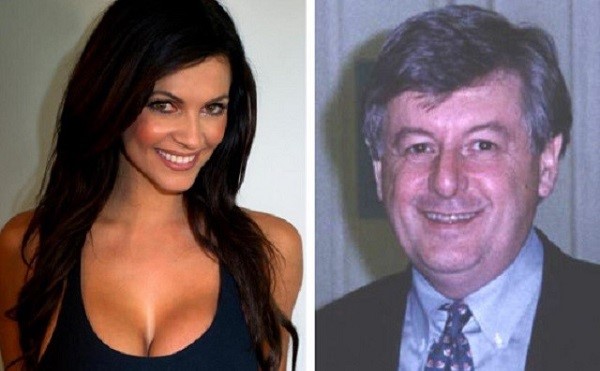 Paul said,
"I'll be careful. I'll make sure there isn't cocaine in there, and if there is I'll ask them to remove it."
John thought that Paul was going to get kidnapped and get tortured for money. John said,
"Well, you're going to be killed, so whom should I contact when you disappear?"
When Paul looked at the suitcase it was empty and asked Denise why it was so important. He was away from home for 15 days and was ready to go back home. He was called at the airport and asked about the suitcase. Police found package in Milani's suitcase and he was arrested within hours.
More on the incident
Paul was in Devoto for eight months, awaiting trial on charges of transporting 2kg of cocaine into the country. Likewise, he was housed in a group pavilion with 80 men accused of drug dealing or smuggling, most of them from other Latin American countries.
Paul was a victim os scam. On 19th November 2012, he was sentenced to four years and eight months for drug smuggling. But the main thing was that the person who he was talking to was not Denise but some fake account made in her name. She was able to prove her innocence and clear her name from it.
Denise said,
"I'm worried that though I have done nothing, I might be suspected of being involved. I'm afraid if I travel, something might happen to me."
Also read A drug dealer reveals that the late granddaughter of Robert Kennedy, Saoirse Kennedy Hill used to buy drugs from a Kennedy cousin's house!
Denise Milani's children
It is known that the 44 years old model has a son. When she was dragged in the drug drama, she revealed that she was scared about it and did not know what she should tell her son. However, it is not revealed who the baby father is.
It is also known that Denise was happily married. Some sites claim that she was married to Jerry Trlica who is the owner of an antique furniture restoration service home named JLT Restoration. They got married when she was 19 and they live in Glendora, California. As per sources, they separated in 2010. Also, it is said that she is bisexual and had relationship with Kara Milani.
Modeling works of Denise
Denise was discovered in a bar in Hermosa Beach LA. After that, she started working as a sports model. She has a curvaceous body and her huge natural breast drew the attraction of many. Likewise, she was approached by many agents. She posed for Sports by Brooks website.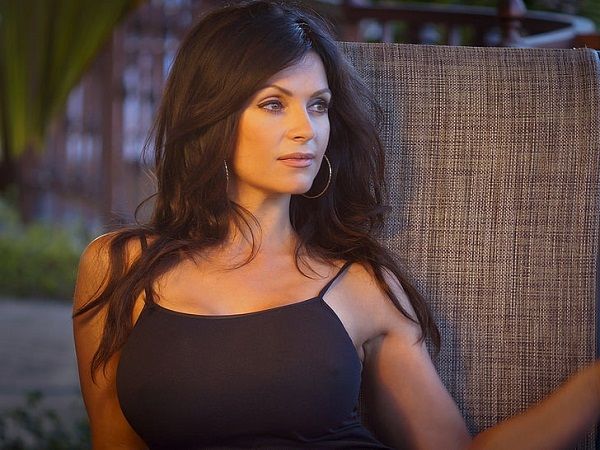 In the year 2007, she was the winner of Miss Bikini World Contest. She became popular eventually. She is also a certified fitness coach. At present,  she is a Certified Wellness Coach, NCSF Certified Personal Trainer, and Certified Spinning Instructor. Initially, she wanted to become a physiotherapist but she ended up being a successful model.