Denise Richards, 47 has got married to her fiance Aaron Phypers in an intimate ceremony in Malibu!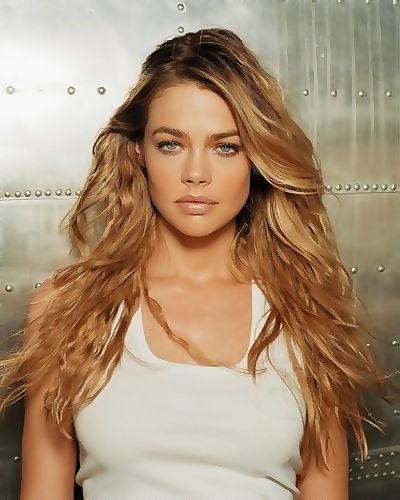 ---
The wedding of Denise Richards and Aaron Phypers
Denise posted a video on Bravo's Daily Dish in which she can be heard saying:
"Hi, I'm Denise Richards, and yep, the rumors are true,"
She added:
"This is my husband, Aaron, and we just got married."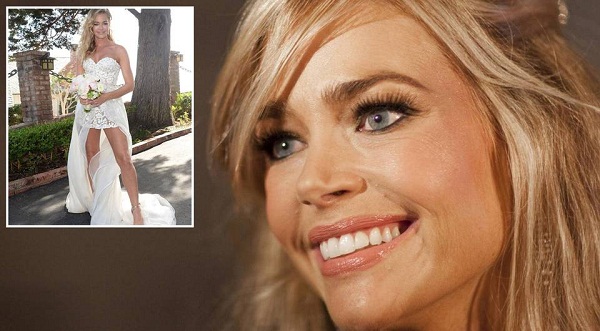 She also released an official statement on the matter to the website in which she said:
"I am so happy to officially be married to the love of my life, I can't wait for everyone to go on this incredible journey with me this season on 'The Real Housewives of Beverly Hills.' It has been a wild ride so far!"
Just two days back, People revealed that the couple was engaged.
The wedding day and details
The wedding was an intimate affair in Malibu. Her kids were her bridesmaids for the occasion.
It is learned that Denise had worn for her this recent wedding a strapless floral minidress wedding gown that was designed by Mark Zunino and Mark had put up this dress on his social media stating that he had to create and make the dress on short notice.
He had put the picture of himself standing with Denise in her wedding gown and he had captioned the picture:
"24 hours to make a wedding dress? NO PROBLEM!! Congratulations to Denise Richards and Aaron Phypers! Thank you for letting us be a part of your special day!"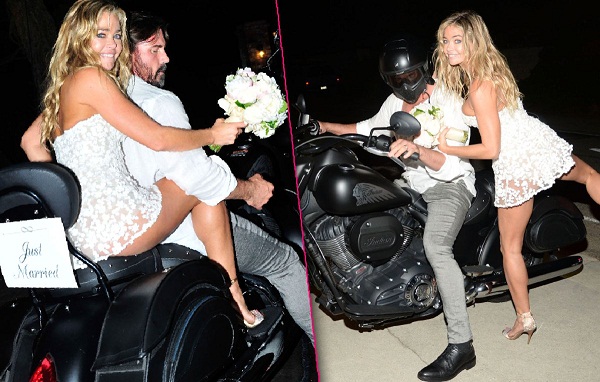 The dress has a trail of sheer fabric which was embellished with matching flowers on the sides.
Mark also pointed out in advance that the dress was a bit controversial He wrote on his social media:
"I don't think we've ever had a wedding dress create more split opinions than the dress we just did for Denise Richards! Here's our thought: we work for the bride/client, As long as they're in love with the design, we feel we've done our job."
In this picture, Denise was shown in her wedding dress and carrying a bridal bouquet. The footage of the wedding would be part of the next season of The Real Housewives of Beverly Hills.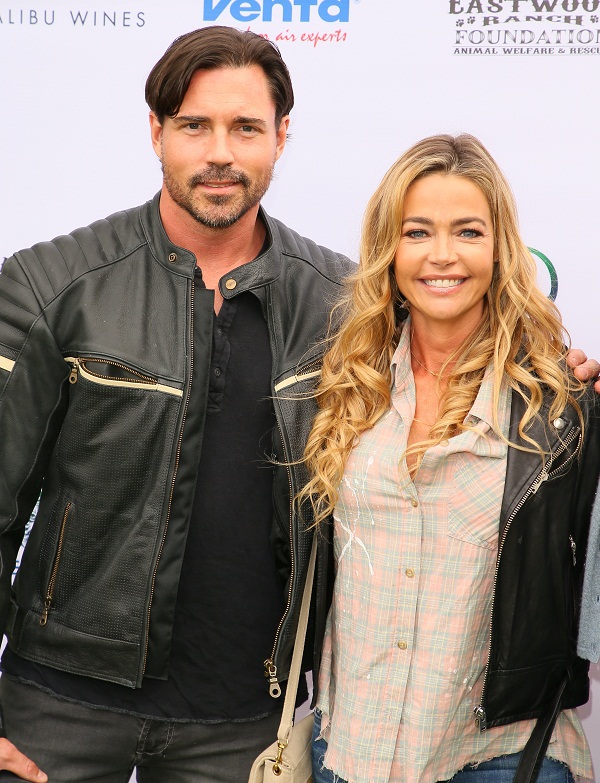 After the wedding, Denise hopped onto a motorcycle which was driven by her hubby, kissed him and the couple drove away. They had matching black helmets for this joy ride.
About their relationship
Aaron and Denise began to date last December. They have past relationships as well and their affairs were with famous people.
Denise was initially married to actor Charlie Sheen from the year 2002 to 2006 and she has two children with him-Sam, 14, and Lola, 13.
She also has another daughter named Eloise, 7 which she had adopted after the split.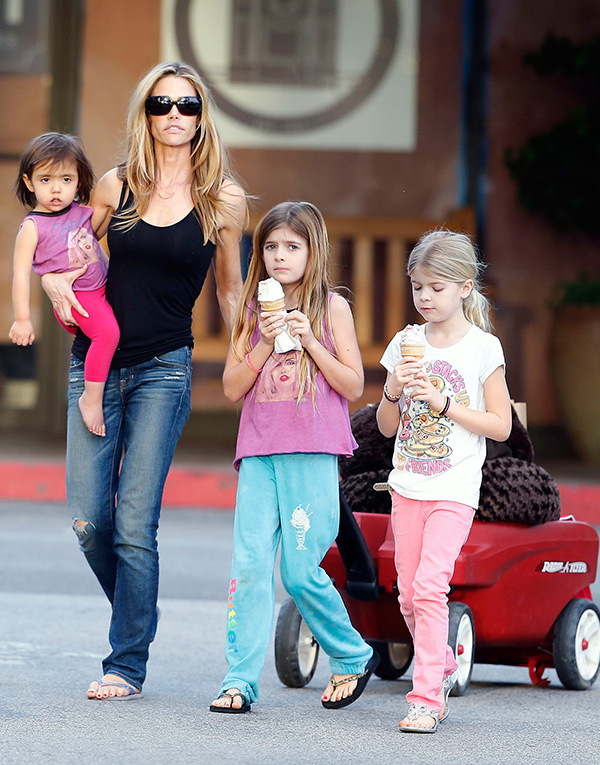 On the other hand, Aaron, 46 too was in a relationship. He was married to the former Desperate Housewives actress named Nicollette Sheridan. They were married for 6 months before they split and got divorced 2 years later which was completed this August.
Short Bio on Denise Richards
Bold and beautiful Denise Richards is an American actress as well as a former fashion model who is present in the entertainment field since 1989. She is best known for her appearance in films and television shows like Starship Troopers, Wild Thing, Scary Movie 3, Twisted, and Sex. Love & Secrets. More Bio…