(Actor)
Dennis Hopper was an American actor and filmmaker. He attended the Actors Studio. He passed away in the year 2010.
|
Published By:

Smriti Sharma
Quick Facts of Dennis Hopper
Quotes
I've been sober now for 18 years. With all the drugs, psychedelics and narcotics I did, I was [really] an alcoholic. Honestly, I only used to do cocaine so I could sober up and drink more. My last five years of drinking was a nightmare. I was drinking a half-gallon of rum with a fifth of rum on the side, in case I ran out, 28 beers a day, and three grams of cocaine just to keep me moving around. And I thought I was doing fine because I wasn't crawling around drunk on the floor
There are moments that I've had some real brilliance, you know. But I think they are moments. And sometimes, in a career, moments are enough. I never felt I played the great part. I never felt that I directed the great movie. And I can't say that it's anybody's fault but my own.
Relationship Facts of
Dennis Hopper
Dennis Hopper is not having an affair with anyone presently.
His sexual orientation is straight.
---
What is the relationship of Dennis Hopper?

Dennis Hopper married five times (Brooke Hayward, Michelle Phillips, Daria Halprin, Katherine LaNasa,  Victoria Duff ). He married actress Brooke Hayward in 1961, the couple had a daughter Marin Hopper.

However, they separated in 1969. Similarly, he married singer and songwriter, Michelle Phillips in October 1970. The marriage lasted for a mere eight days and the couple split in November 1970.

Then, he married psychologist and actress, Daria Halprin, in 1972. They had a daughter named Ruthanna Hopper. The couple divorced in 1976. He married actress and ballet dancer, Katherine LaNasa in 1989 and they had a son named Henry Lee Hopper.

The couple divorced in 1992. Moreover, he married  Victoria Duff in 1996 and they had a daughter named Galen Grier Hopper. They parted ways in 2010.

When not acting, Hopper was an active painter and photographer featured in "Better Homes and Gardens". His work was displayed in exhibits in places such as Washington, D.C., Minneapolis, Amsterdam, Vienna, and Paris. Hopper was married five times, including a two-week union to Michelle Phillips.
Who Was Dennis Hopper?
Dennis Lee Hopper was a legendary American actor. Dennis was a filmmaker, photographer, and artist. He and  James Dean appeared in Rebel Without a Cause and Giant. Other movies like  Easy Rider, Blue Velvet, and River's Edge cemented his legacy.
After achieving stardom on television by the end of the 1960s, he had also appeared in several films.  He then began a prolific and acclaimed photography career.
Dennis Hopper: Age, Death
He passed away from prostate cancer on May 29, 2010, at the age of 74 in Venice, Los Angeles, California, the United States.
He rests peacefully at Jesus Nazareno Cemetery, Ranchos de Taos, Taos County, New Mexico, USA.
Dennis Lee Hopper: Age, Parents, Siblings, Ethnicity
Dennis was born in Dodge City, Kansas, the United States on May 17, 1936, to parents James Millard Hopper and Marjorie Mae Davis. Their ancestry is English- Irish- Scottish-Welsh-American.
He has two siblings namely, David Hopper, and Marvin Hopper.
When he was 13, Hopper and his family moved to San Diego, where his mother worked as a lifeguard instructor, and his father, James was a post office manager.
James had previously served in the Office of Strategic Services- the precursor to the Central Intelligence Agency, in World War II.
In which school did Dennis Hopper attend?
Dennis was especially fond of the plays of William Shakespeare. And in Kansas City, the young Hopper attended Saturday art classes at the Kansas City Art Institute, Missouri, US.
Hopper studied at Helix High School, La Mesa, California, United States. There he was active in the drama club, speech, and choir.
 Interested as he was in acting, he also studied at the Old Globe Theatre in San Diego. For five years he studied with Lee Strasberg at the Actors Studio in New York City.
Hopper has a deep friendship with actor Vincent Price, whose passion for art influenced Hopper's interest in art.
Dennis Lee Hopper: Professional Career
Dennis Hopper began his career in acting during the early 1950s. Likewise, his first role is said to be an unaccredited role in the feature film 'Johnny Guitar' (1954). Similarly, he made his debut in Hollywood with minor roles like 'Rebel Without a Cause' (1955) and 'Giant' (1956).
In 1971, he was part of the drama film 'The Last Movie'. Moreover, he earned much appreciation for his direction and acting skills in the film 'Out of the Blue' (1980). During the time, he also appeared in films like 'Rumble Fish' (1983) and 'The Osterman Weekend' (1983).
In 1986, his role as the villain in 'Blue Velvet' earned much critical acclaim. In the same year, he was part of the sports film 'Hoosiers'.
In 1988, he directed the crime film 'Colors', depicting gang life and gang violence. Whereas, his other directorial ventures include 'The Hot Spot' (1990) and 'Chasers' (1994). Eventually, he also played the villain role in 'Speed' (1994) against Keanu Reeves.
Television and Feature Movies
During the 2000s, he also began taking up acting roles in television and feature films. He made several cameos as in '24' (2002) as well as regular appearances as in 'E-Ring' (2005).
Television shows that he has also made appearances include: 'Gunsmoke', 'Bonanza', 'Petticoat Junction, 'The Twilight Zone, 'The Defenders, 'The Investigators', 'The Legend of Jesse James', 'Entourage', 'The Big Valley', 'The Time Tunnel' and 'The Rifleman'.
During 2008, he was also part of the drama series 'Crash'. Besides movies, he was also a part of 'The Keeper' (2004) and '10th & Wolf' (2006).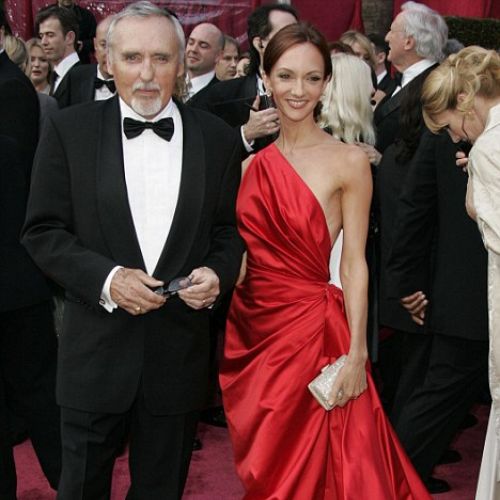 Commercials
Similarly, in the 1990s, he in association with sports brand Nike appeared in a series of television commercials.
Achievements, Awards, Books
Two months before he passed, he received his star on the Hollywood Walk of Fame along with his friends Jack Nicholson and Viggo Mortensen.
Dennis Lee was awarded the BSFC Award for Best Supporting Actor for Blue Velvet (1986). Likewise, he won the Kinema Junpo Award for Best Foreign Language Film for Easy Rider (1969).
Similarly, he won MTV Movie Award for Best Villain for Speed (1994). Moreover, he won the Feature Film Award for Best Antagonist Actor for The Blackout (1997).
In 2011, art book publisher Taschen published his photography works by the title 'Dennis Hopper: Photographs 1961–1967'.
How much is the net worth of Dennis Hopper?
This actor's net worth is around $40 million.  He is one of the Richest Movie Actors who was born in KS. He also has a position on the list of Most popular Movie Actors.
Dennis Lee Hopper: Height, Weight
Dennis Hopper had auburn hair and green eyes. His height was 5 feet 9 inches and has a decent weight.
Social Media
Dennis had over 124 k followers on Facebook, 2.3k on Twitter, and 59.6k posts on Instagram.
Also, read Daniel Henney, Guillermo del Toro, Kathleen Turner, and David Duchovny.
Photos of Dennis Hopper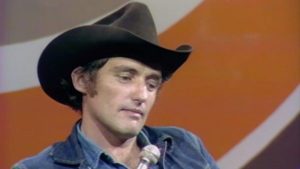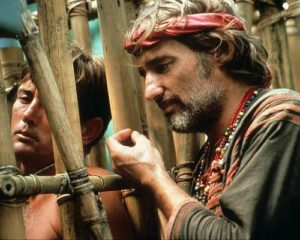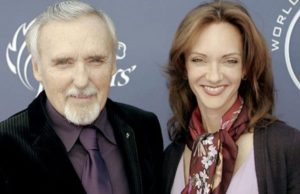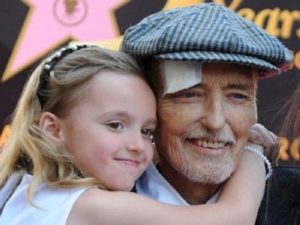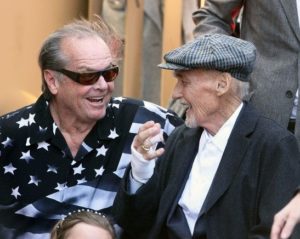 ---